Many doubts invade us about the body scrub. How many times do we need to use it? Before or after waxing? Do they have contraindications? Should you always use body cream after use? A dermatologist and a pharmacist give us the answers and clear all our doubts.
Exfoliation becomes an essential ritual to remove dead skin and achieve smooth and perfect skin, and not only in your bikini goal to expose your skin.
This is confirmed by several skin experts who assure us that body scrubs become an essential ritual for impeccable and healthy skin. However, when is it too much? Is it necessary to exfoliate the skin of the body every day? Do you always have to use oil or moisturizer to avoid damaging your skin after this ritual? In what cases is it contraindicated?
HOW TO APPLY THE BODY SCRUB?
A good way to apply the body scrub is in the shower. You can help yourself with your hands or a mitten, according to beauty experts. And above all, do it with smooth movements, in a circular direction, and on the buttocks, belly, and hips. In the legs, start at the ankles and then work your way up towards the heart, the same as in the arms and up to the shoulders.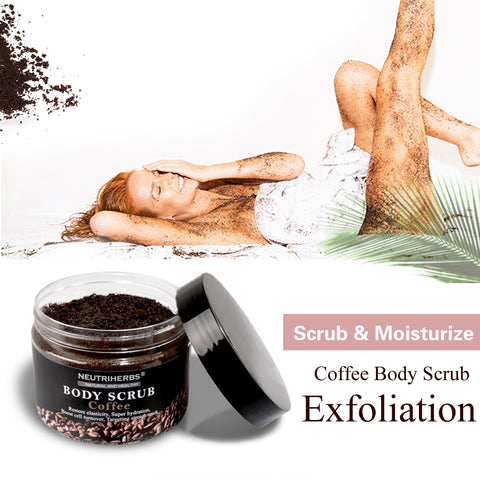 BODY SCRUB, HOW MANY TIMES A WEEK SHOULD YOU USE IT?
Depending on the type of skin and the product used, you can exfoliate two or three times a week. The goal is to remove dead skin cells, leaving the epidermis soft, smooth, and more receptive to the action of the care that is applied below. (Moisturisers, anti-cellulite...). It is important to always use specific products for each skin type. If there are irritations or eczemas, their use is not recommended as it could worsen.
It is recommended to exfoliate twice a week, for example, Tuesday and Saturday. It is very necessary since it is a way to renew the skin and thus the creams applied later will penetrate much better.
CAN SCRUBS BE USED DAILY IN THE SHOWER?
There are soft exfoliants that can be used every two or three days and others that can only be used once a week and according to skin experts, it is important to follow the instructions for use of each product.
There are gentle exfoliants to use daily in the shower, but if you don't have the habit, I recommend first using one twice a week to eliminate dead cells and then in summer using the gentle one.
DO EXFOLIANTS HAVE CONTRAINDICATIONS FOR THE SKIN?
The skin does not have contraindications but rather benefits at all levels, both in texture and visually. In addition, when exfoliating we activate circulation and the lymphatic system, with which, by increasing irrigation, it is time to pamper ourselves with a massage that stimulates the muscles, drains and provides well-being and is also anti-aging because by activating circulation, it also oxygenates the skin.
EXFOLIATION BEFORE OR AFTER WAXING?
Exfoliation should always be done before waxing, the goal is to remove dead cells and help eliminate ingrown hairs. In the exfoliation process, the skin becomes more sensitive, so it is always recommended to do it a day before if possible.
SHOULD I USE BODY CREAM OR OIL AFTER USING THEM?
Normally after exfoliation, it is convenient to hydrate the skin either with cream or oil to nourish it, especially considering that the skin is more receptive to absorbing the product to the maximum.