A skincare routine is an essential part of any beauty regimen. It is essential to have a routine that fits your needs and helps you achieve your desired look. In this article, we will discuss how to amp up your skincare routine and find the best products for your needs. We will also provide tips on customizing your routine for optimal results.
6 Proven Tips
Tip 1: Add a Face Mask
One of the most accessible and affordable ways is to add a face mask. There are endless varieties of masks on the market, so you can find one that fits your needs. If you're looking for a deep cleanse, try a charcoal mask. If you need some hydration, go for a hyaluronic acid mask. If you're looking for something to brighten your skin, try a vitamin C mask.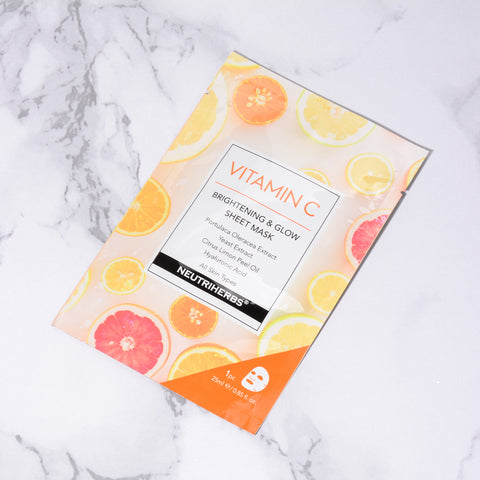 What It's Good For
1. Instantly hydrates, refreshes and replenishes
2. Renews and smoothes for radiant, glowing skin
3. Ultra-concentrated mask gradually thins as hydrating ingredients sink into skin
4. Non-comedogenic
5. For all skin types
Tip 2: Add more Moisturizer
Tip two is to add more Moisturizer to your routine. It can help lock in moisture and make your skin less sensitive during the day when you are using harsher products like sunscreen or acne treatments. Start by adding it after cleansing at night before bed, then consider adding it in the morning.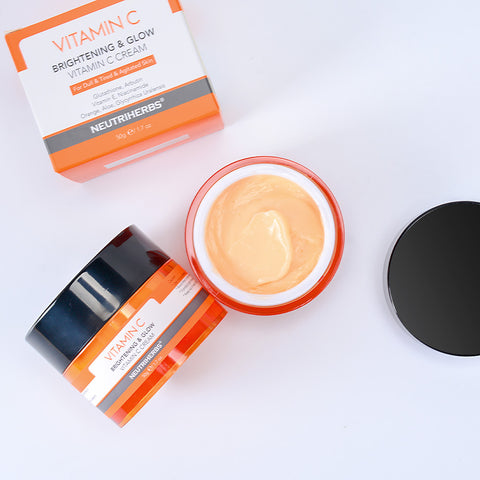 Vitamin C Face Cream For Glowing Skin
 

What It's Good For
1. Protects your skin from damaging free radical and stimulates collagen production.
2. Smoothes skin's texture and helps visibly brighten and hydrate the skin
3. The skin appear firm, radiant, healthy and glowing.
4. Formulated for all skin types, including sensitive skin
Tip :3 Add an Exfoliator.
Exfoliation is key to keeping your skin looking smooth and glowy. It also helps eliminate any dead skin cells that might be clogging your pores. Look for a product with gentle beads or micro-dermabrasion crystals to avoid irritating your skin.
Tip:4 Consider using a Serum.
Serums are typically packed with antioxidants and other ingredients that can help improve the appearance of your skin. They're also lightweight, so they won't leave your face feeling greasy or heavy.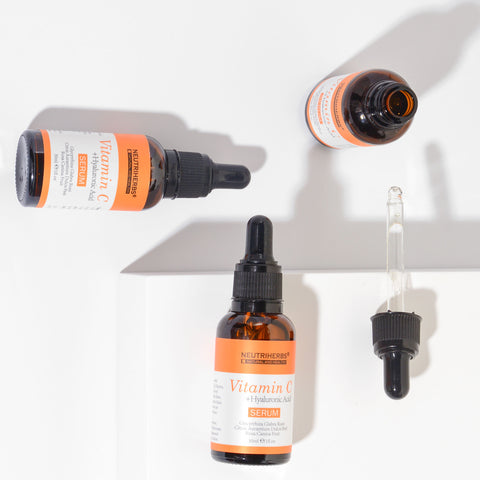 Vitamin C Serum With Hyaluronic Acid
 

What It's Good For
1. Antioxidant formula protects skin from environmental stressors
2. Lightens and brightens the complexion
3. Fades sunspot and discoloration
4. Hydrates and moisturizes skin
5. Naturally lifts and firms
Tip:5 Drink plenty of water!
This is something you should be doing for your whole body, but it can have a significant impact on the health of your skin. Drinking lots of water keeps everything balanced and helps keep your cells hydrated.
Tip: 6 Add sunscreen to your morning routine
Putting on sunscreen every day is one of the best ways to protect your skin from damage and prevent signs of ageing. We recommend looking for a broad-spectrum sunscreen that is at least SPF 30.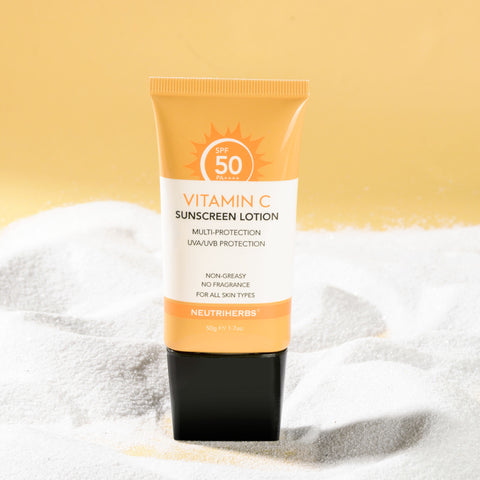 Vitamin C Sunscreen Lotion SPF50
 

What It's Good For
1. 100% physical broad spectrum UVA/UVB protection
2. Lightweight and fast absorbed, leaving skin soft and smooth
3. Non-greasy, No fragrance
4. For face and body
5. No white cast
How to Amp Up Your Skincare Routine: Products
Now that we know how to amp up our skincare routine, it's essential to know which products to use. Depending on your skin type, you will want to invest in different products.
If you have dry skin, you will need a moisturizer with SPF and a hydrating mask and serum.
Oily skin needs mattifying primer, Micellar Water or face wash, and an oil-free moisturizer.
Normal skin can get away with using a basic cleanser, toner, moisturizer combo.
Sensitive skin requires gentle ingredients and should avoid harsh exfoliators, alcohol-based toners, and heavy foundations.
Conclusion
We hope that this article has helped you learn how to amp up your skincare routine to achieve better results. Remember to drink lots of water, get enough sleep, and find products that work best for your skin type. With these tips in mind, you are sure to see an improvement in your skin's overall health and appearance!