Vitamin C Body Lotion Helps Whiten For Dark Skin
American express

Apple pay

Master

Paypal

Visa
Vitamin C Body Lotion Helps Whitening For Dark Skin is composed of the most effective and active skin-lightening ingredients, acting against the formation of new pigment spots and lightening the skin without causing irritation. Vitamin C Body Lotion leaves the skin soft, smooth, and bright.
Apply a sufficient amount of vitamin c body lotion on cleansed face, neck and body. Gently massage into skin until fully absorbed. For best results, apply twice a day or whenever skin feels dry.
AQUA, GLYCERIN, PARAFFINUM LIQUIDUM, STEARIC ACID, CETYL ALCOHOL, POLYSORBATE 60, ,SORBITAN STEARATE, DIMETHICONE, ASCORBIC ACID POLYPEPTIDE (VITAMIN C), HYDROXYPROPYL CYCLODEXTRIN, FERULIC ACID, SODIUM HYALURONATE (HYALURONIC ACID), TOCOPHERYL ACETATE (VITAMIN E), PEG-100 STEARATE, ACRYLATES/C10-30 ALKYL ACRYLATE CROSSPOLYMER, BUTYLENE GLYCOL, TREMELLA FUCIFORMIS SPOROCARP EXTRACT, PORTULACA OLERACEA EXTRACT, ALOE BARBADENSIS LEAF EXTRACT, TRIETHANOLAMINE, PHENOXYETHANOL, ETHYLHEXYLGLYCERIN, AROMA.
Key Ingredients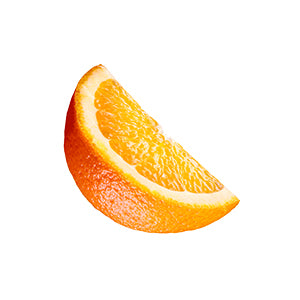 VITAMIN C
Restores skin's youthful radiance and corrects uneven skin tone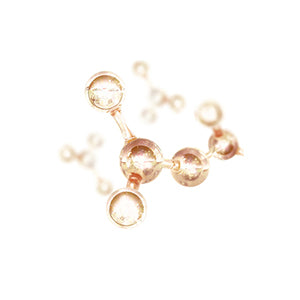 FERULIC ACID
Helps to protect overall skin integrity by reducing the development of fine lines, spots, and wrinkles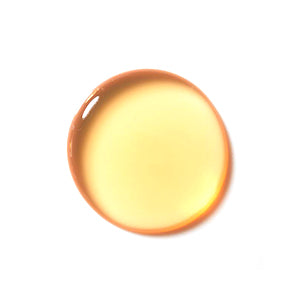 VITAMIN E
Keep the skin metabolism, prevent skin aging plays a vital role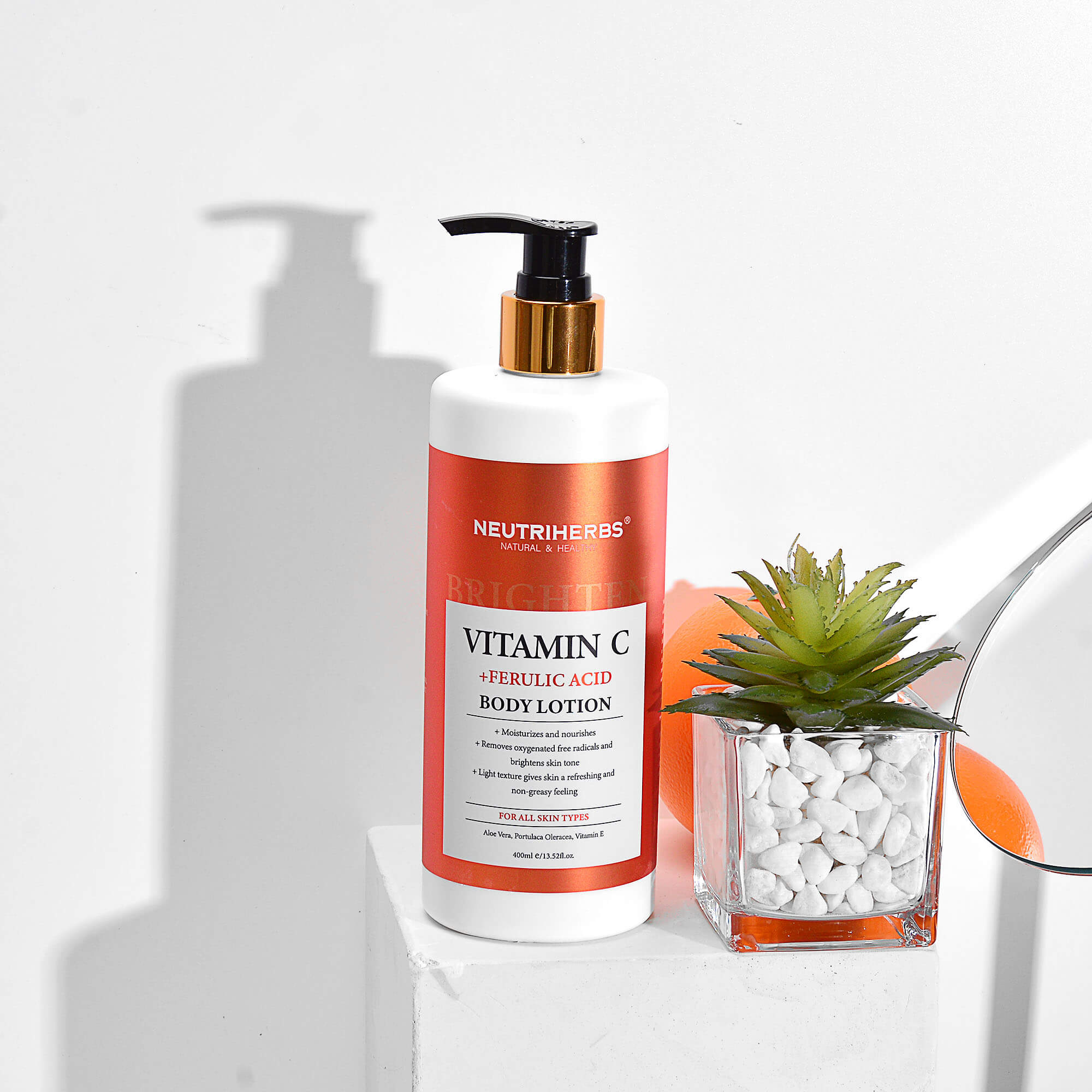 What's Good For?
The Benefits Of Vitamin C Body Lotion:
-Fast-absorbing, non-greasy body hydration
-Leaves skin soft, smooth and beautifully moisturized
-For all skin types, particularly dry skin
-Soften skin with 72hr moisture
How or When to Use?
How To Use Vitamin C Body Lotion
1. Gently massage this rich, non-greasy vitamin c body lotion into dry areas
2. Allow to soak in several minutes before dressing
3. Apply vitamin c body lotion after bath or shower or anytime, as often as necessary.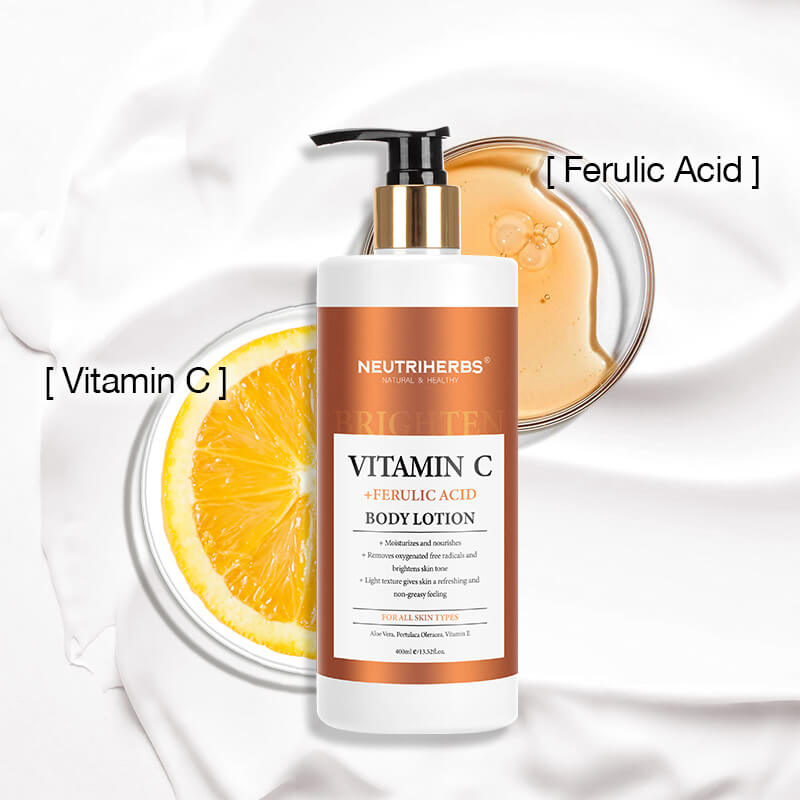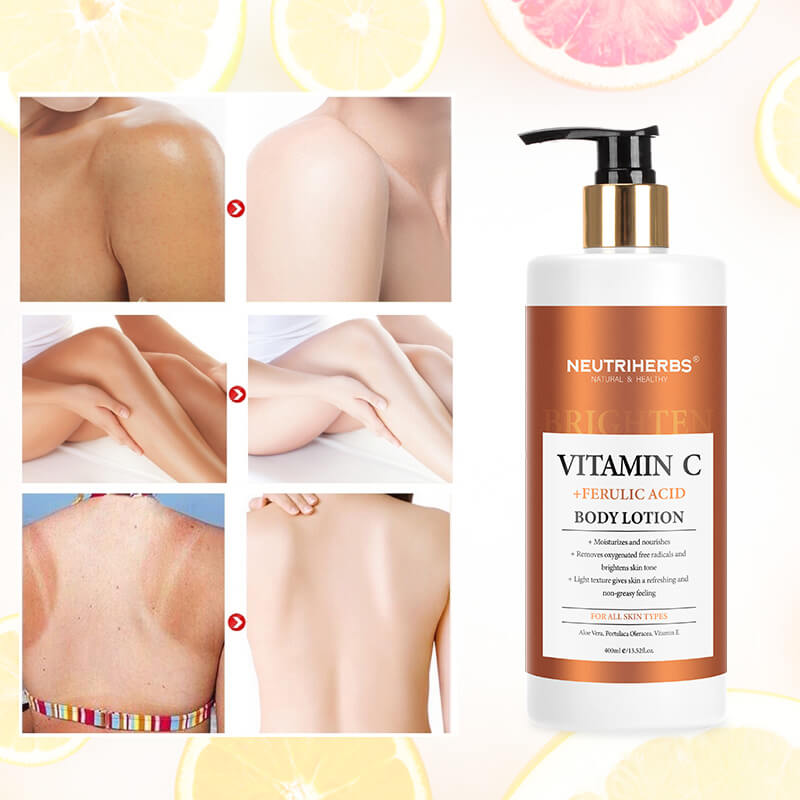 Before and After
Vitamin c body lotion visibly reduces the development of fine lines, spots, and wrinkles.
BECOME OUR DISTRIBUTOR NOW