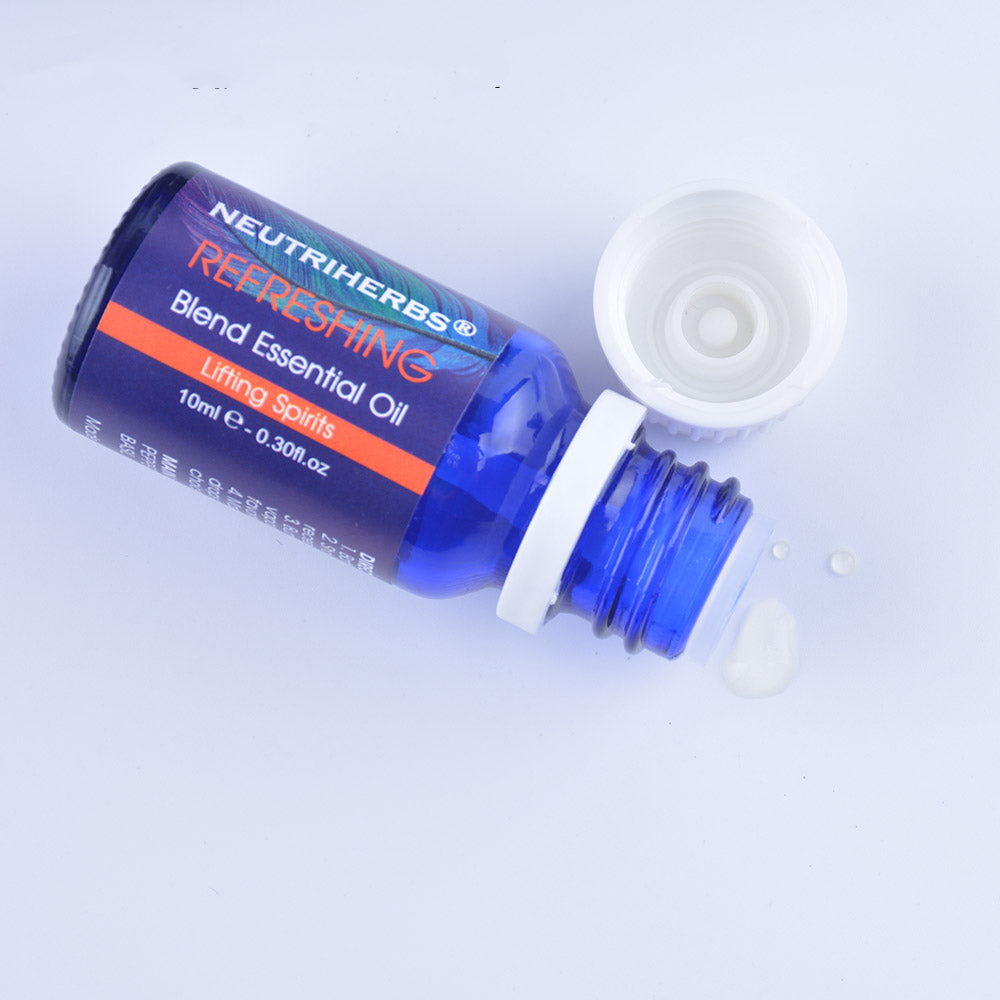 Neutriherbs Essential Oil For Energy and Motivation
American express

Apple pay

Master

Paypal

Visa
Best Blends Essential Oil For Energy and Motivation - Proprietary Blends
10ml
Neutriherbs Refreshing Essential Oil For Energy Boost and Motivation can purify the air around you, rewards you a refreshing environment, boost your energy and inspire your motivation.
* Boost concentration and alertness and lift mood;
* Invigorate your senses and transform your day with a good situation.
Ingredient: Peppermint, Lemongrass, Pimenta Leaf Oil, Ocimum Basilicum (Basil) Oil, Citron Oil, Rosmarinus Officinalis (Rosemary)Leaf Oil
How To Use 

Bath: Add 3-5 drops into the warm bath, when bathing better with soft candlelight to soothe your frayed nerves.
Steam inhalation: Add 3-7 drops into a bowl with hot water. Keep eyes closed and steam over the bowl. Better cover head with a towel.
Diffusion: Add 3-5 drops to a diffuser or vaporizer for a subtle scent throughout your favorite room.
Massage:5-15 drops added to the massage oil, massage your skin for therapy and pleasure.
Attentions:
1. Avoid direct contact with the skin and sensitive areas. 
2. Keep out of children 
3. Store in cool place, avoid strong light and high temperature and don't store it in a refrigerator. 
4. Tightening the bottle after using.
BECOME OUR DISTRIBUTOR NOW