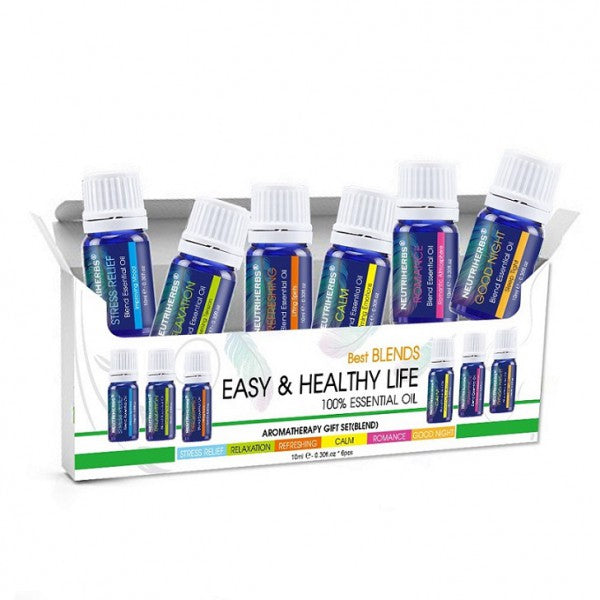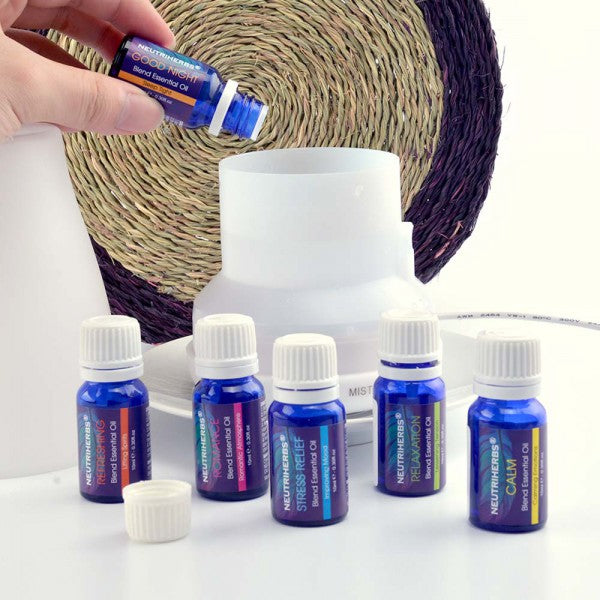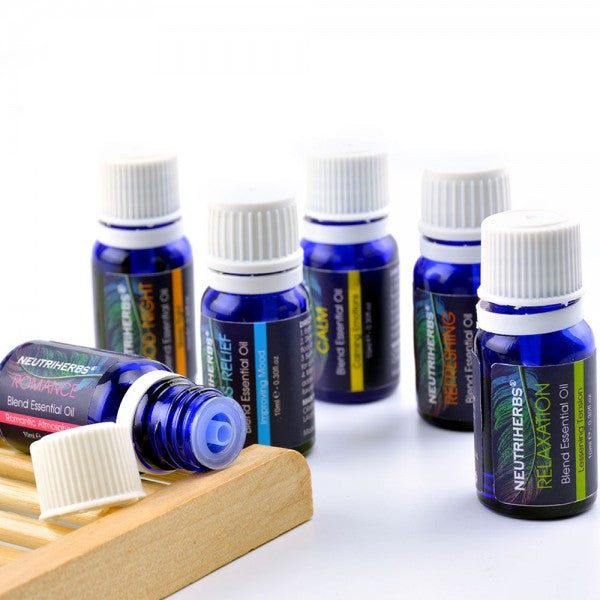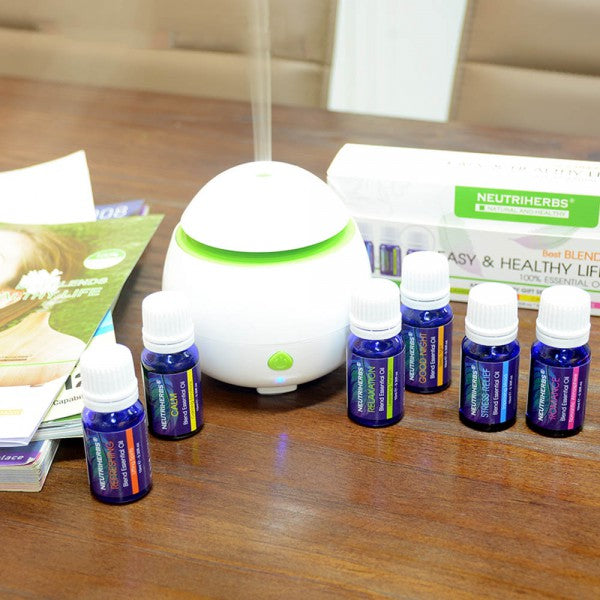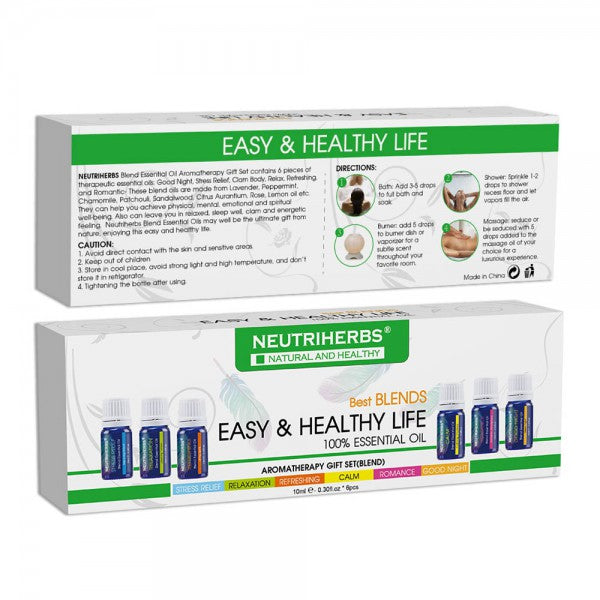 Neutriherbs Best Blends Essential Oils Kit For Home
American express

Apple pay

Master

Paypal

Visa
Easy & Healthy Life- Proprietary Blends
Neutriherbs Essential Oils contains 6 pieces of a therapeutic blend of essential oils, which has different functions. Aiming for the physical, mental, emotional and spiritual well-being. 100% botanically based oil makes you enjoy healthier lives.

Description
Type: Blend Aromatherapy oil
 N.W.: 6pcs/set, 10ml/pc
Including:
- Best Blends Stress Relief
Step away from all that work madness, sit back, relax and just indulge in the aroma of Orange Sweet, Eucalyptus, Peppermint, Lavender, Geranium, and Bergamot.
- Relaxation
With a blend of Citrus Aurantium, Peppermint, Eucalyptus, Lemon, Lavender, Frankincense, and Patchouli, bring you a state of peace and quiet and promote a feeling of happiness and joy.
- Refreshing
Blending Peppermint, Lemongrass, Pine Needle, Basil, Citronella, and Rosemary, completely energize you with just one whiff!
- Calm
Blending Chamomile, Orange Sweet, Pine Needle, Cinnamon, Lavender, and Sandalwood, calm your mind, body, and spirit with a perfect infusion of relaxation and tranquility.
- Romance
With a blend of Cinnamon, Ylang Ylang, Basil, Pine Needle, Rose, and Sweet-Scented Osmanthus, relax your nerves and emotion, inspire Romance!.
- Good Night
Blending Citrus Reticulata, Chamomile, Lavender and Sage Clary, lose yourself in the warm, let you sleep like a baby.
How To Use 
Bath: Add 3-5 drops into the warm bath, when bathing better with soft candlelight to soothe your frayed nerves.
Steam inhalation: Add 3-7 drops into a bowl with hot water. Keep eyes closed and steam over the bowl. Better cover head with a towel.
Diffusion: Add 3-5 drops to a diffuser or vaporizer for a subtle scent throughout your favorite room.
Massage:5-15 drops added to the massage oil, massage your skin for therapy and pleasure.
Attentions:
1. Avoid direct contact with the skin and sensitive areas. 
2. Keep out of children 
3. Store in cool place, avoid strong light and high temperature and don't store it in the refrigerator. 
4. Tightening the bottle after using.
BECOME OUR DISTRIBUTOR NOW