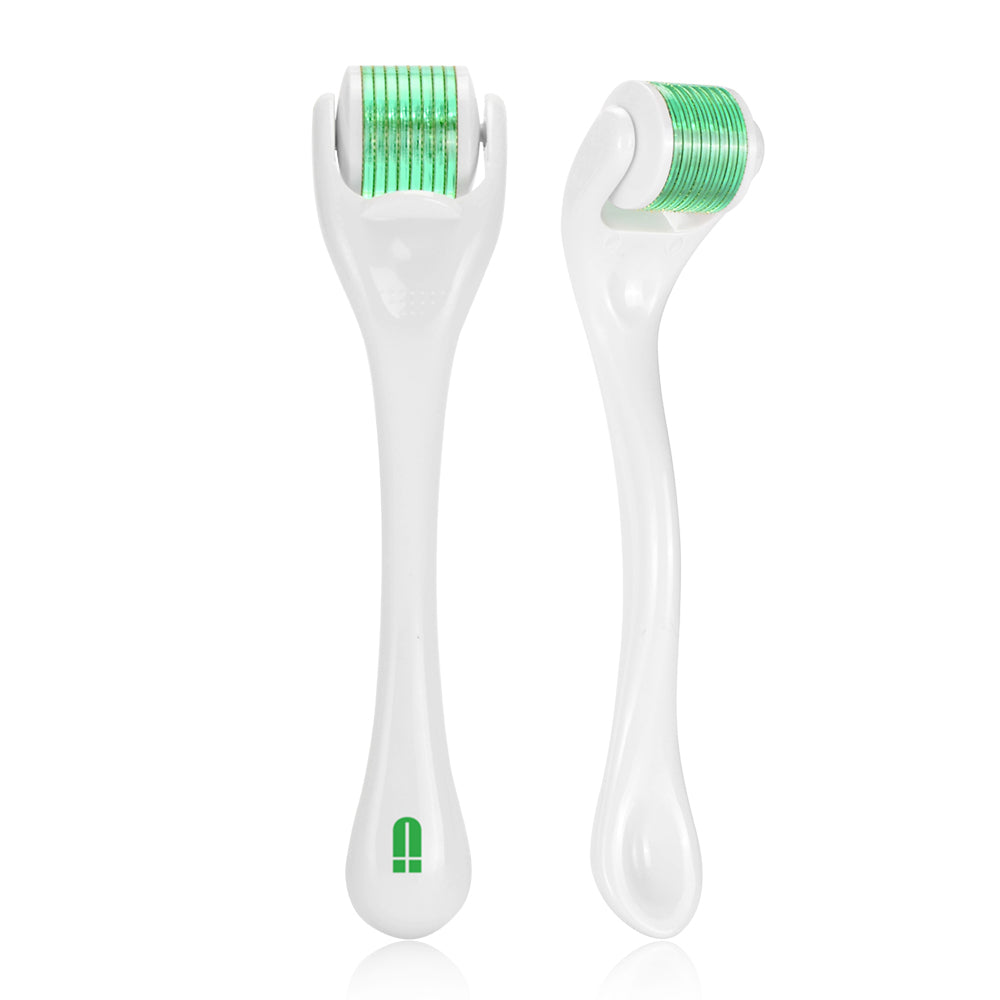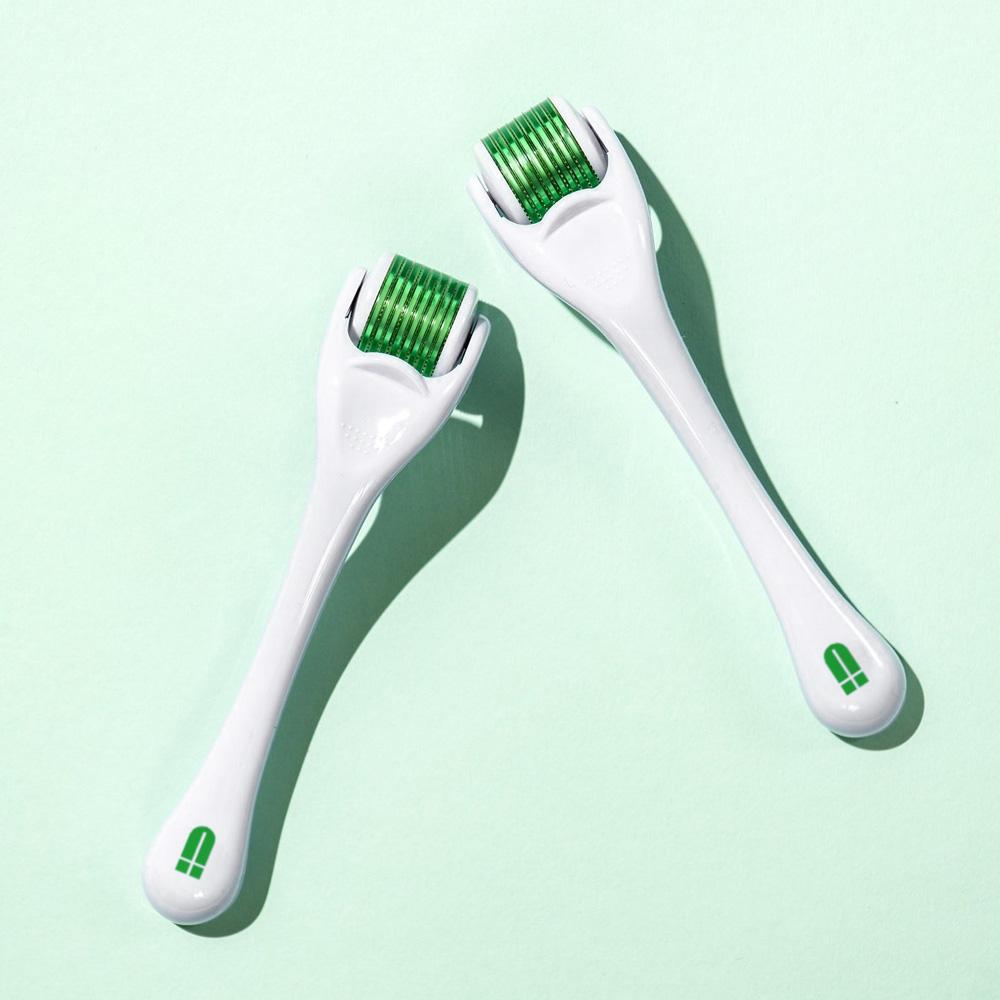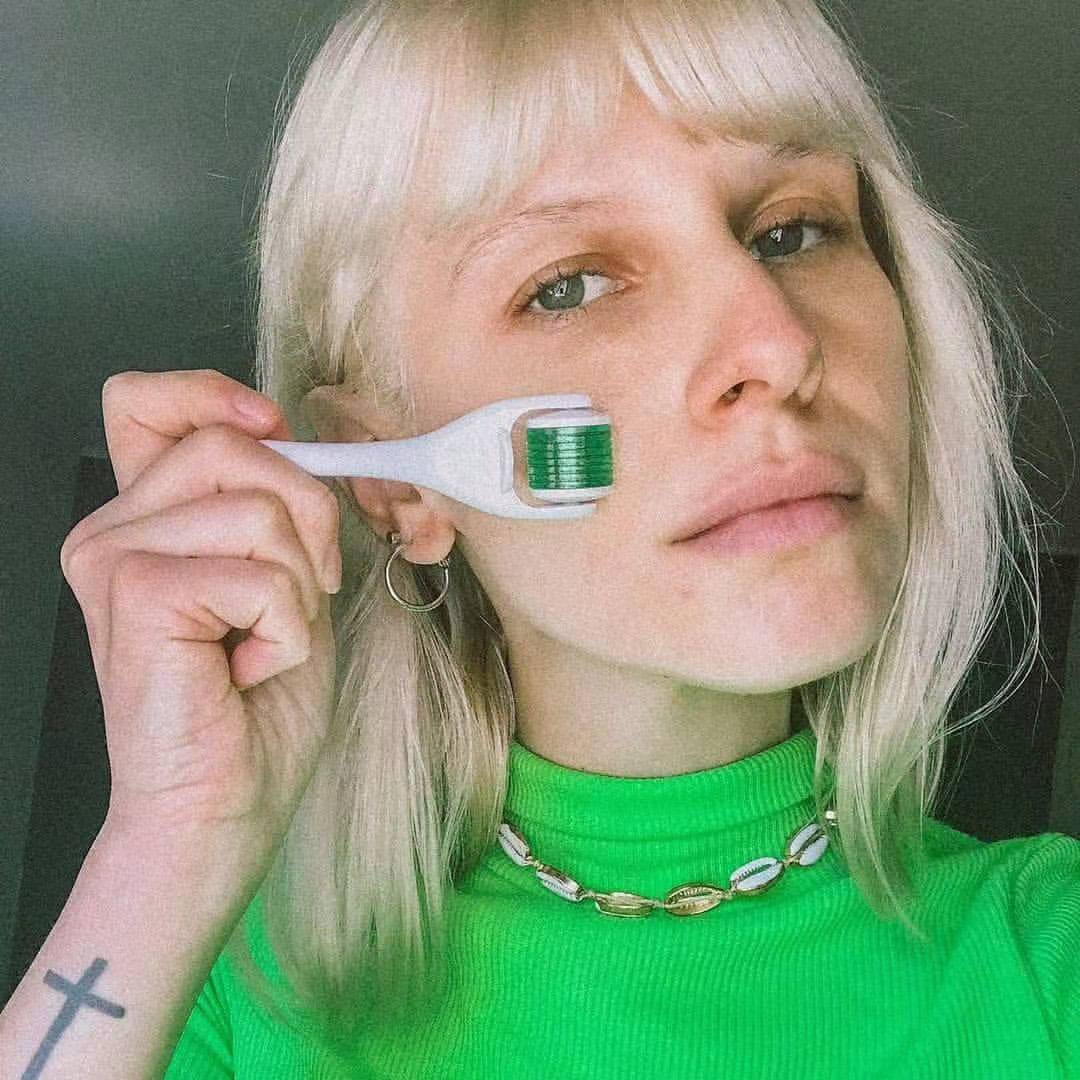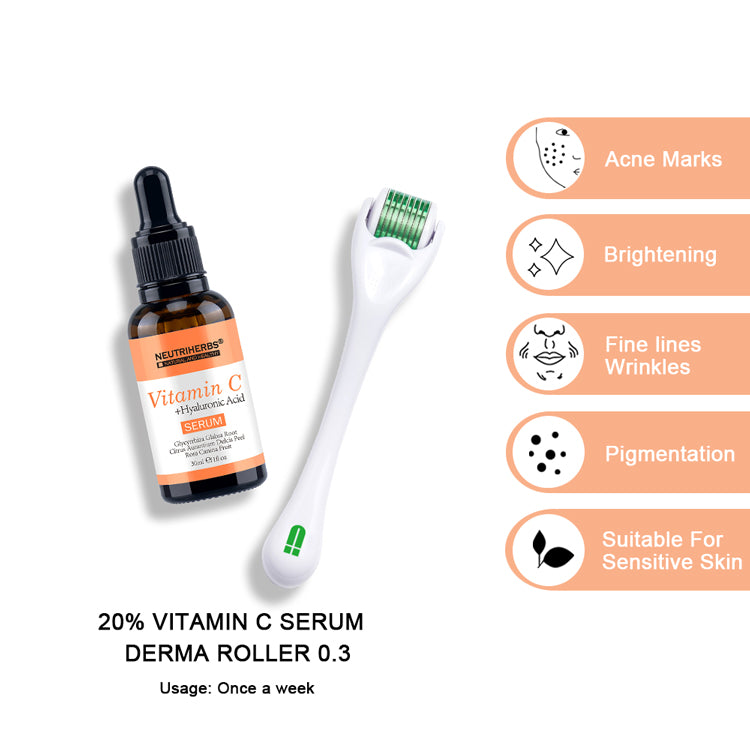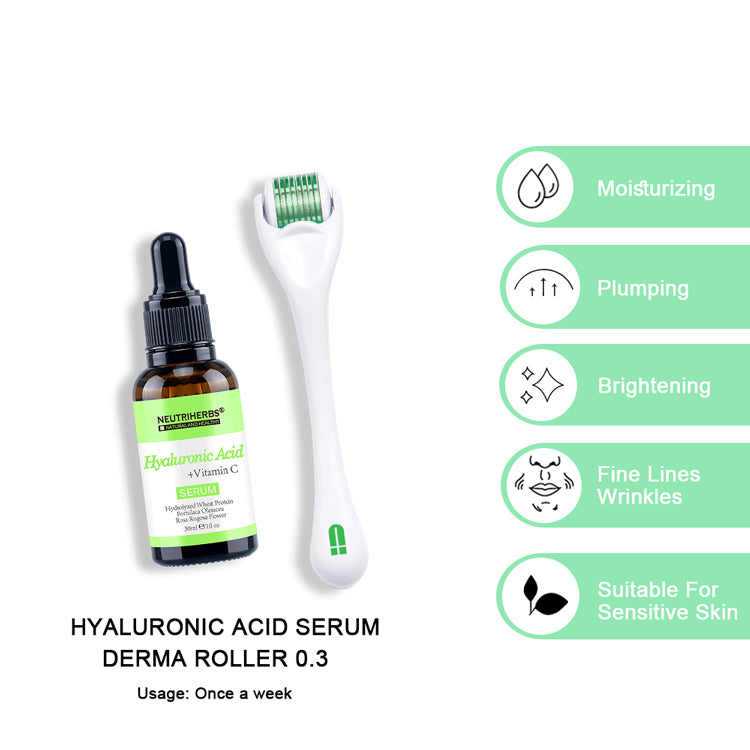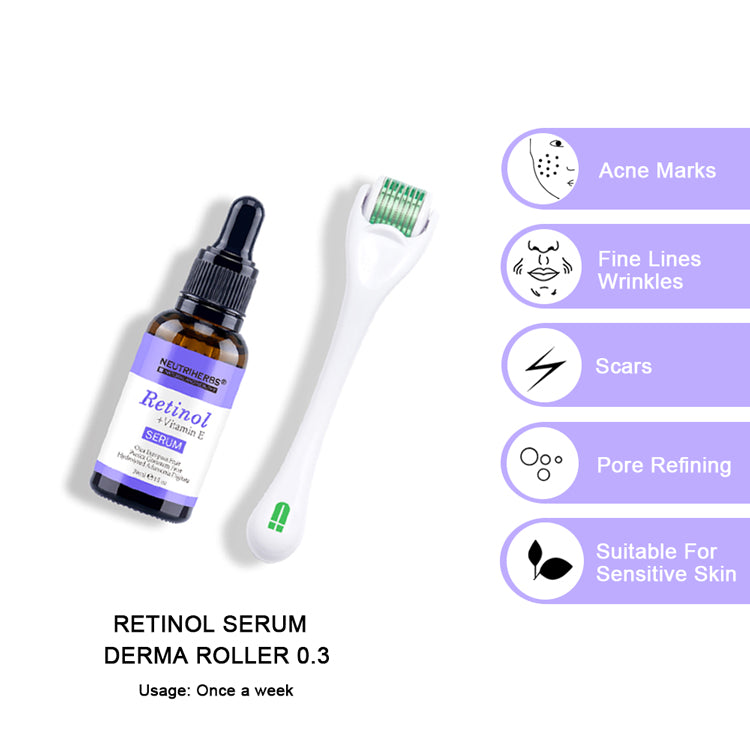 Derma Roller 0.3mm For Sensitive Skin
American express

Apple pay

Master

Paypal

Visa
0.30mm Derma Roller (540 fine titanium needles)
This at-home facial tool stimulates a healthy glow with 0.30mm titanium micro-needles. Includes 1 comfort grip handle, 1 micro-needle roller, and plastic storage case. We recommend using our Neutriherbs serum after rolling for the best experience.
How to Get That Glow and Health Skin:
Our Microneedle Derma Roller is easy to use! For the best experience, use our Serum AFTER rolling to promote healthy looking skin.
To help you get to decide which serum is right for you, below are some fast facts about our best selling serums:
- Vitamin C Serum helps to lighten and brighten the complexion
- Retinol serum helps to unclog pore and clear up acne
- Hyaluronic Acid Serum helps to plumps and hydrates dry and dull skin
Safety First!

Sterilize the roller in an alcohol solution before and after each use.

Wash your skin and pat dry.

Roll the Microneedle Derma Roller over the desired area, back and forth, 4-5 times.

Be careful to apply pressure without puncturing the skin.

Switch direction and roll back and forth for another 4-5 times.

AFTER rolling, apply a moisturizer or repairing serum.

Don't forget to sanitize and store in the provided plastic case!

For optimal results use once a week.

Replace the roller every 1-2 months if using regularly
BECOME OUR DISTRIBUTOR NOW