Our Story
Everything could date back to 2011. Leona who had worked for nearly 10 years at an international cosmetics company received a call from a European friend who overheard that oriental herbs were very gentle and friendly to human skin. It's hoped that she could find a skin care product that is suitable for her sensitive skin in China so that her skin problems can be made a solution.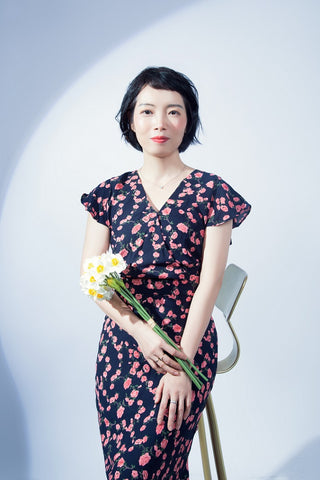 Leona lives in Guangzhou, southern China where it's filled with flowers all year round. She is fascinated with everything with "beautiful" feeling. Extracting ingredients from natural flower and fruit plants is her preference, such as roses, camellias, aloe, pomegranate fruit, lemon, avocado and so on. During a month, she visited several herbaceous experts to solve skin problems for her friends and it's found that the power of plants was infinite, which has also provided her harvest entrepreneurial inspiration, so that she decided to devote herself to solving human skin problems and making beauty lovers engaged in cosmetics to help more people who are with the same skin problems.
In terms of product name and formula innovation, she has a unique gift. To explore more mild skin care products, she also obtained cosmetics certification formula certificate by professional study. Leona has been adhering to her initial heart, taking pure natural plant active ingredients as the product formula to achieve both safe, mild and effective skin care effect through continuous improvement of the formula effect, as a result, NEUTRIHERBS brand came into being.
NEUTRIHERBS = Nature+Herbs
 With regards to all products, they are are produced in accordance with EU skin care standards. The flavor of the product has a natural flavor, maximizes the integration of plant strength into the product, and subtracts excess chemical additions to retain only truly safe and effective ingredients, thus reducing the likelihood of skin allergies to the product. She focuses in particular on the selection of high-quality raw materials suppliers, as well as on safety and environmental protection skin care packaging materials supplier cooperation.
So far, NEUTRIHERBS has obtained nearly 100 industry certification. The brand has been registered in more than 50 countries around the world, its products sold to more than 180 countries and regions. It has more than 2000 brand-agent customer groups, and there are more than 1000 network celebrities who actively share. The recognition of the industry as well as customer praise is a good proof of the value of the brand itself.