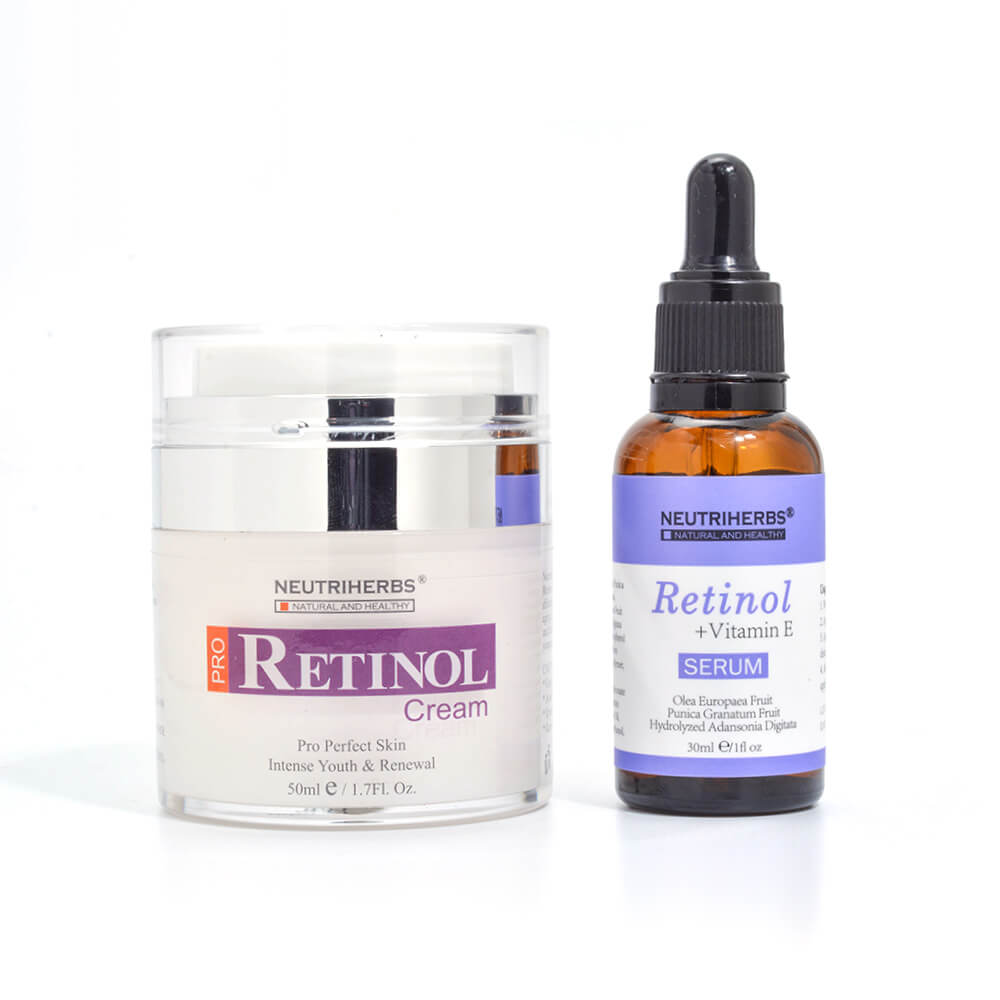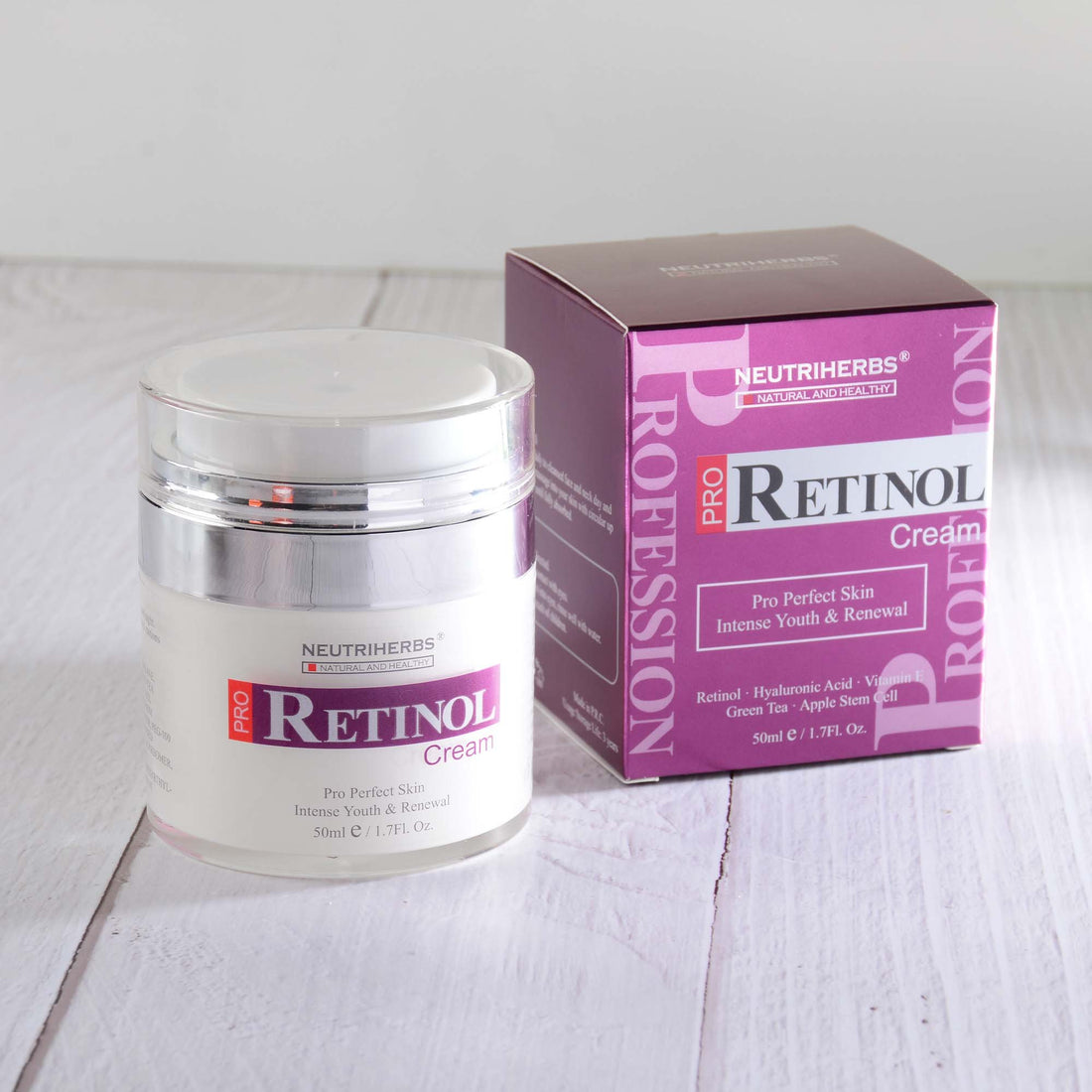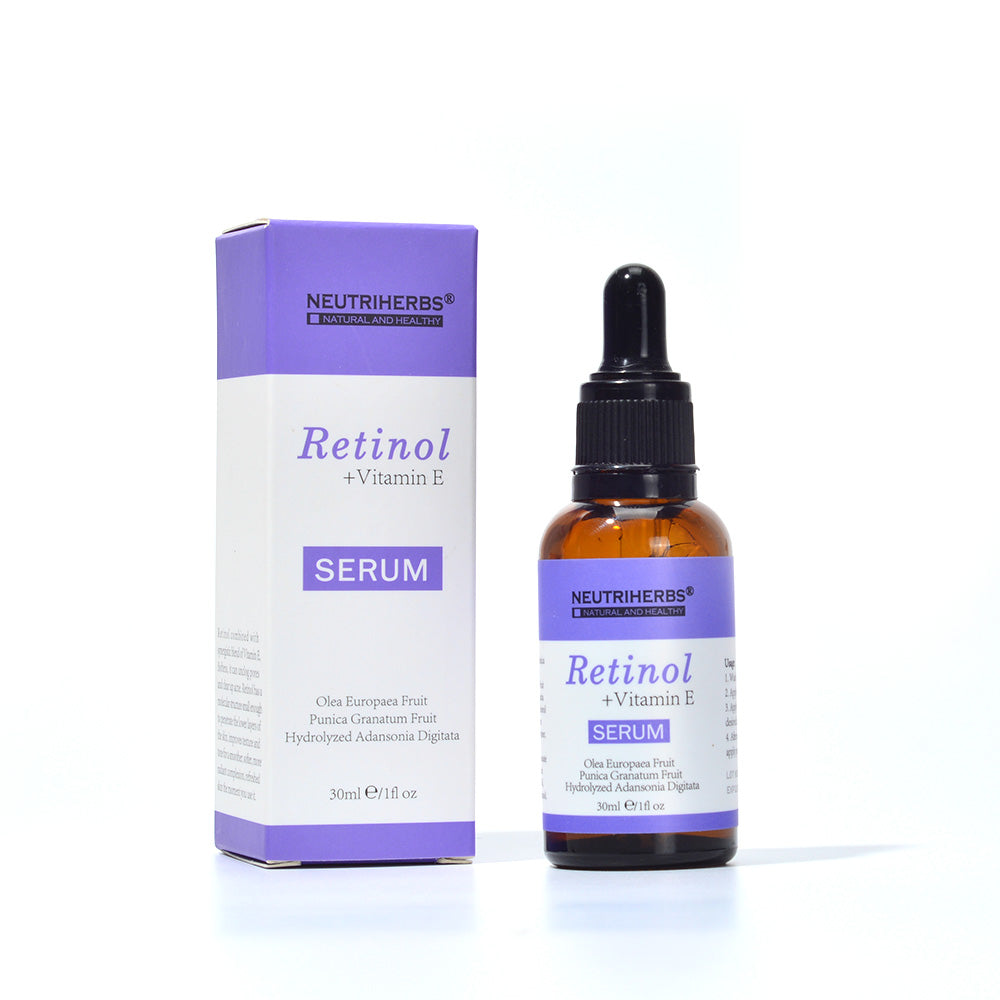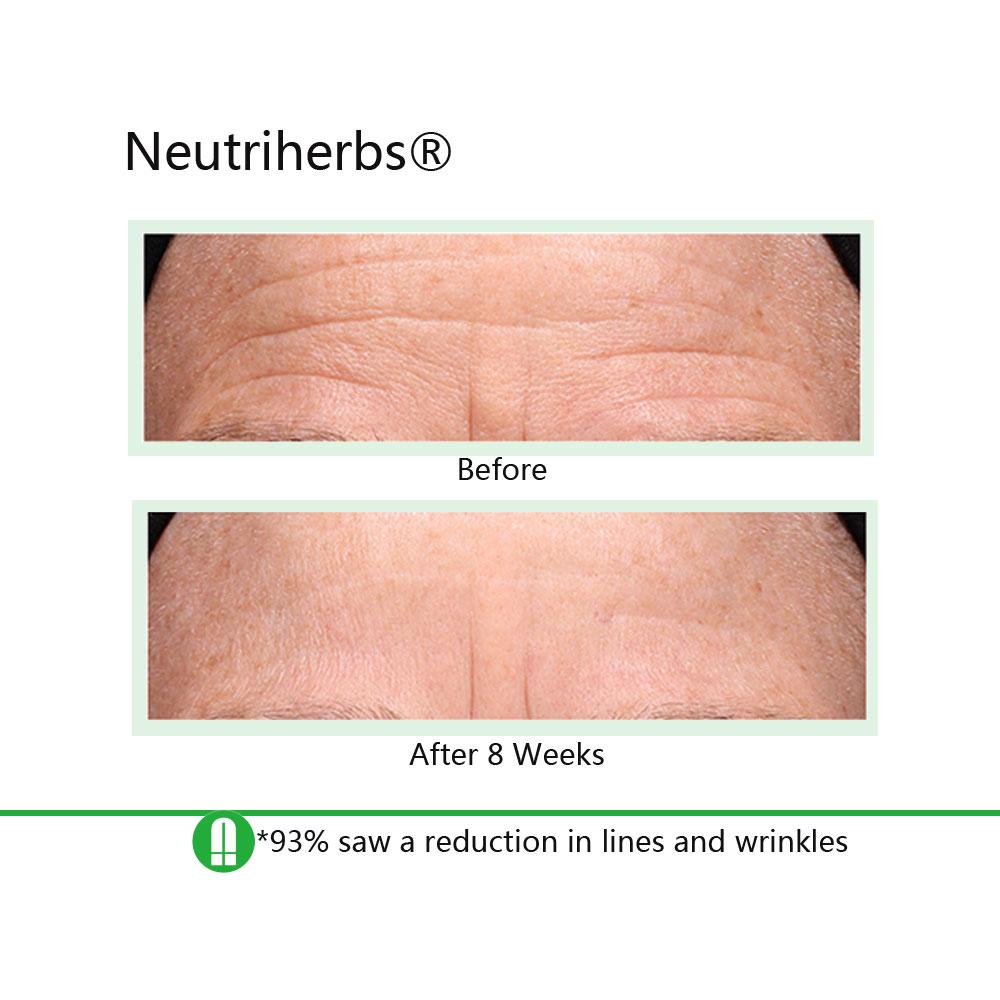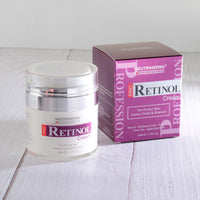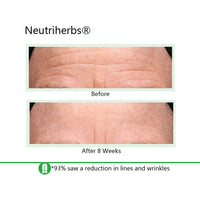 PARABEN FREE | ALCOHOL FREE | CRUELTY FREE
🎁 Free Gift With Every Purchase
American express

Apple pay

Master

Paypal

Visa
Neutriherbs® Best Duo For Aging & Acne-prone Skin
Skin type

:
 acne & aging & oily skin
Need

:
anti-aging, acne prevention, improve facial oiliness
Bundle includes: retinol cream*1+retinol serum*1+retinol cream 5ml sample*3+retinol serum 5ml sample*3+makeup bag*1
Neutriherbs Retinol Cream delivers the highest concentration of Retinol (Vitamin A) deep into the skin's surface quickly and effectively. The retinol cream helps to diminish fine lines, and wrinkles, and minimize premature aging due to sun exposure. The Retinol cream also supports natural collagen production and faster cell turnover which leaves your skin visibly smoother and younger-looking.
Key Ingredients
RETINOL: Adjusts the metabolism of epidermis and cuticle, smoothes fine lines, and anti-acne.
HYALURONIC ACID: Increases moisture, firmness, and elasticity of the skin.
VITAMIN E: Protects skin from free radicals and signs of premature aging.
APPLE: Increase skin elasticity, and reduce wrinkles and fine lines.
Function
Maximum strength Retinol formula delivers lifting, brightening, and rejuvenating benefits to the skin while helping combat the five visible signs of aging: wrinkles, fine lines, uneven skin tone, rough texture, and loss of firmness.
Boosting the production of elastin and natural collagen which helps to get rid of wrinkles, fine lines, and dark spots, and refine acne-prone skin.
Our Retinol cream is enriched with hyaluronic acid, which binds and retains water in the lower layers of the dermis, keeping it firm and flexible, and minimizing wrinkles around the mouth and under the eyes.
It works quickly and effectively to smooth the look of fine lines and instantly plump with moisture-rich replenishers. Skin is left looking visibly smoother and younger in just on the week.
Environ products, have safe and highly effective levels of vitamin a and antioxidants, to help undo the appearance of damage!
Delivers the apple extract and the highest concentration of pro-retinol (Vitamin A) and the fastest retinol currently available, deep into the skin's surface.
Retinol serum, combined with a synergistic blend of vitamin E, softens the skin. The retinol serum can also unclog pores and clear up acne. Achieve refreshed skin the moment you use retinol serum.
Key Ingredients
Retinol: Causes cell turnover and collagen production to quicken, reducing signs of aging.
Olive Oil: Moisturizes dry skin, protects against premature aging.
Pomegranate: Help fight and repair free radical damage from the sun and enviromental stressors.
Trehalose: An antioxidant helping to protect the skin from sun damage and aging.
Vitamin E: Keep the skin metabolism, prevent skin againg plays a vital role.
Portulaca Oleracea: Smoothing sensitive skin, so it can shrink skin capillaries, and relieve facial redness.
Function
Stimulates collagen for firmer, smoother skin
Speeds up skin cell turnover, and improves texture, tone for a smoother, softer, more radiant complexion
Unclogs pores to clear up acne and prevent future breakout
A rich, concentrated antioxidant serum with an effective but gentle amount of retinol that restores moisture while defending against environmental stressors and signs of aging.
Retinol has a molecular structure small enough to penetrate the lower layers of the skin, which means that its use improves skin texture and tone for a smoother, softer, more radiant complexion.
1. Apply toner before the serum.

2. Apply a thin layer of serum over the desired area, allow drying.

3. After serum has dried completely, apply Retinol cream.


FREE RETURNS
Returns within 30 days receive a full refund. Learn More

WORDWIDE SHIPPING
Ship anywhere, rates available at checkout. Learn More

24/7 SUPPORT
Email us anytime info@neutriherbs.com. We will get back to you as soon as possible.
BECOME OUR DISTRIBUTOR NOW