Nature has always been the source of inspiration for Neutriherbs. For the past 11 years, Neutriherbs has also put into action its core ethos of environmental conservation and gentle, effective product development.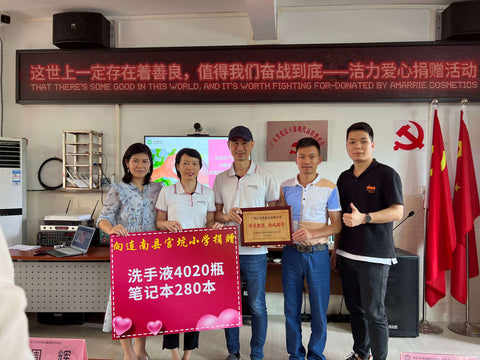 Today, our founders Leona and Kevin led a team to Guankeng Primary School in Liannan County, Qingyuan City to donate more than 4,000 bottles of hand sanitizer and school supplies to spread warmth and happiness.

We at Neutriherbs uphold the sense of mission to serve others and drive the neutriherbs team to fulfill this commitment with a humble but determined attitude. In the name of beauty, to create a more beautiful and responsible world, and to uphold the commitment to sustainable development.


Let love enrich the life, let the heart full of strength, love the relay, we are encouraged!