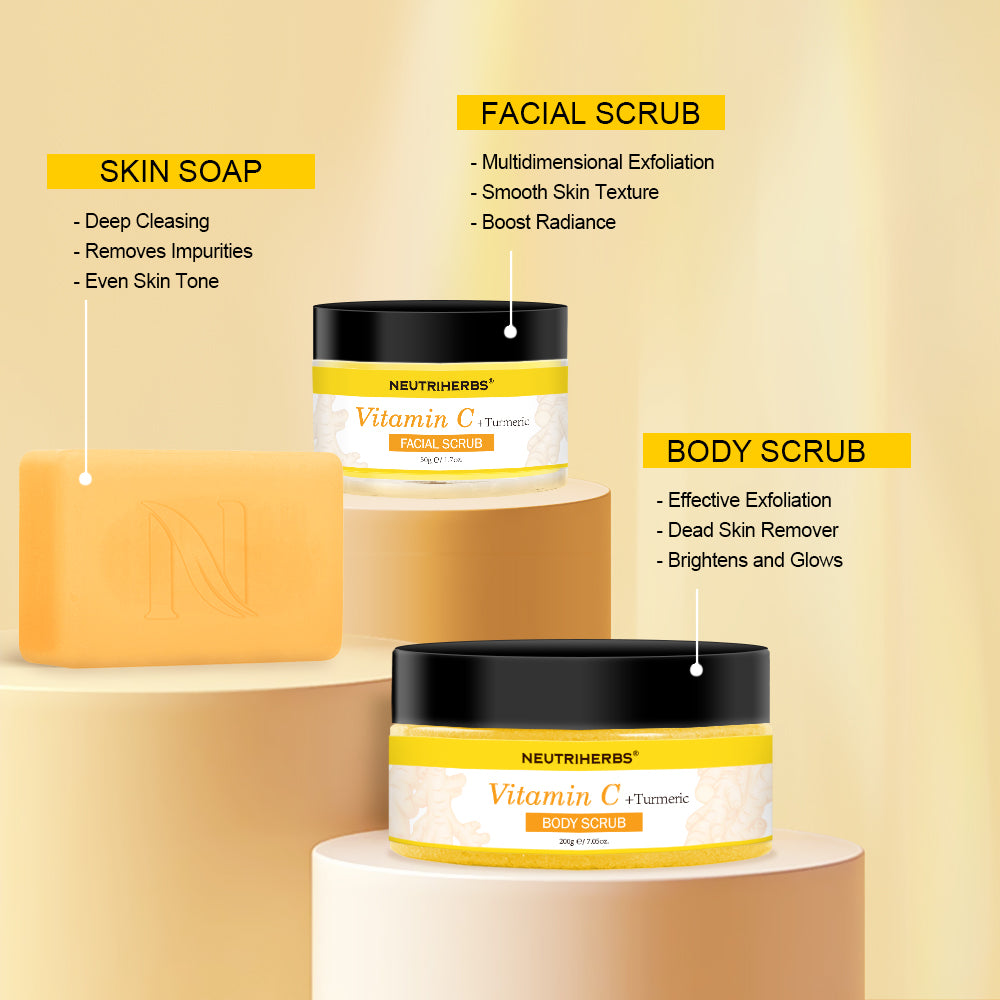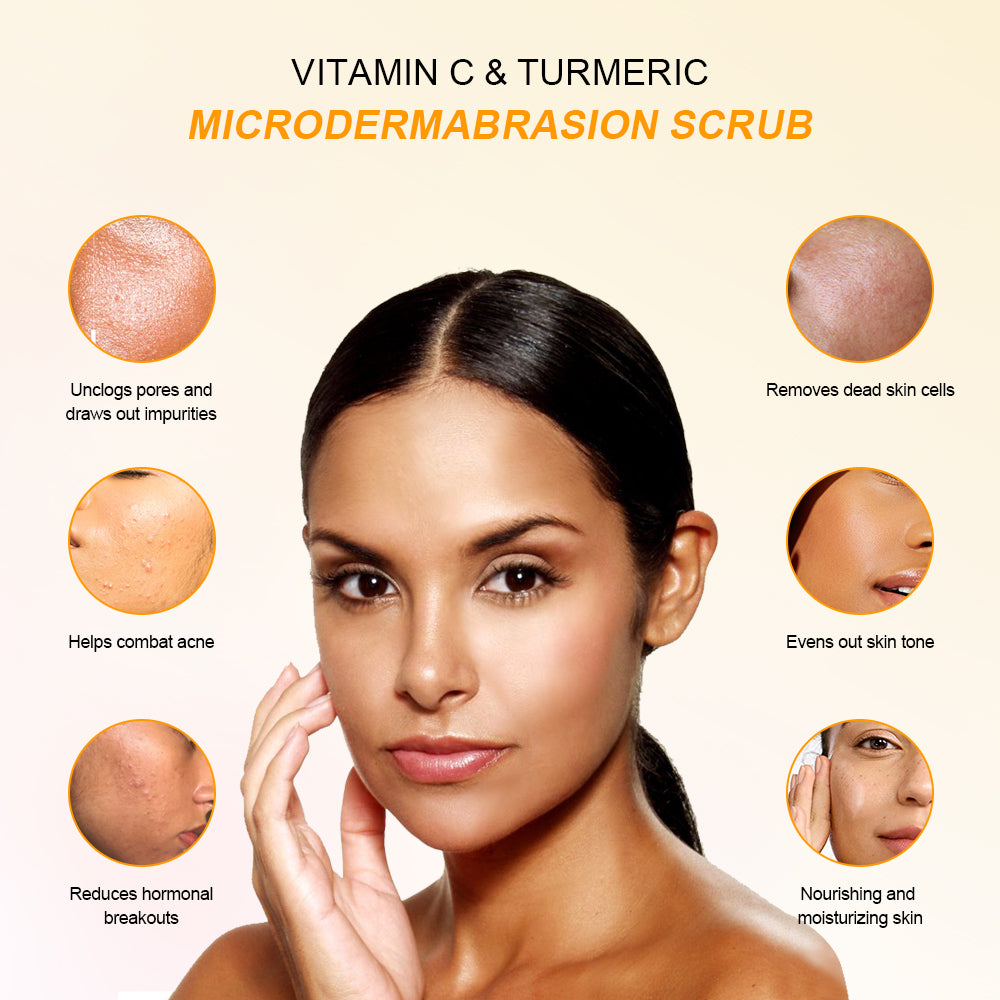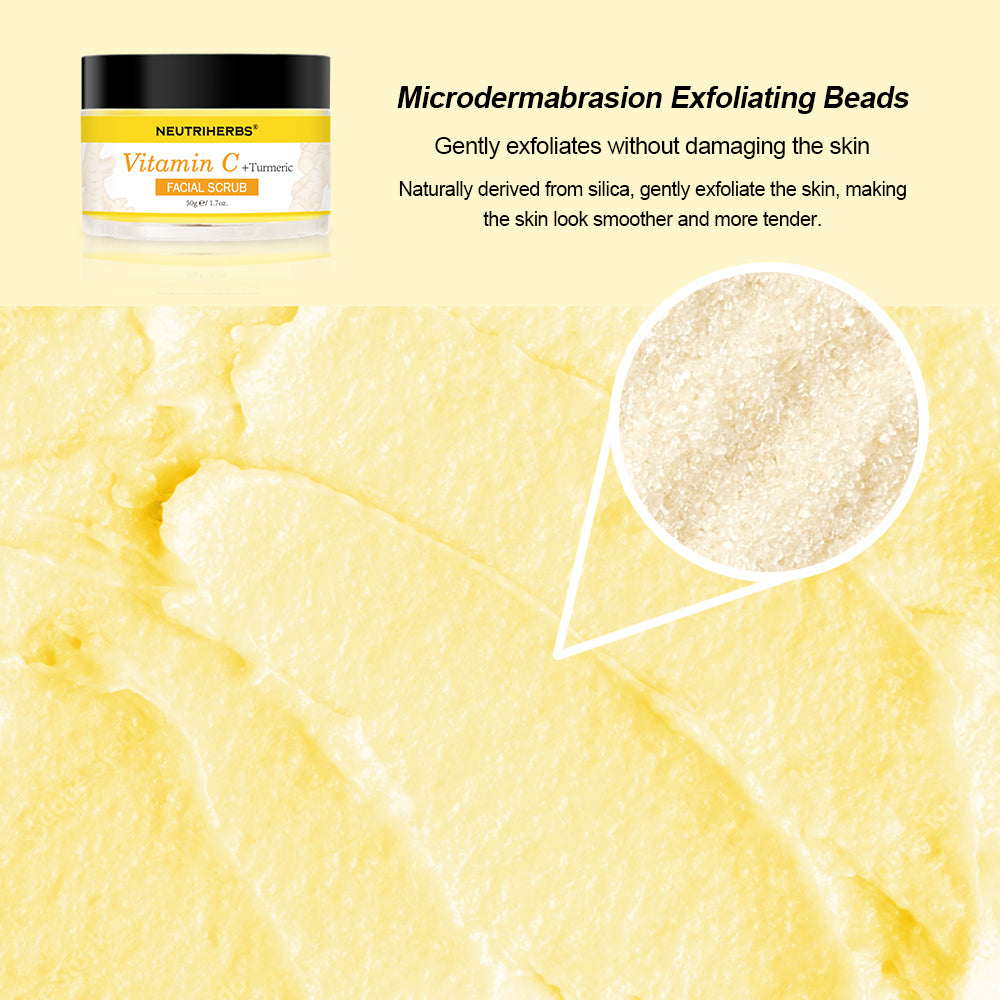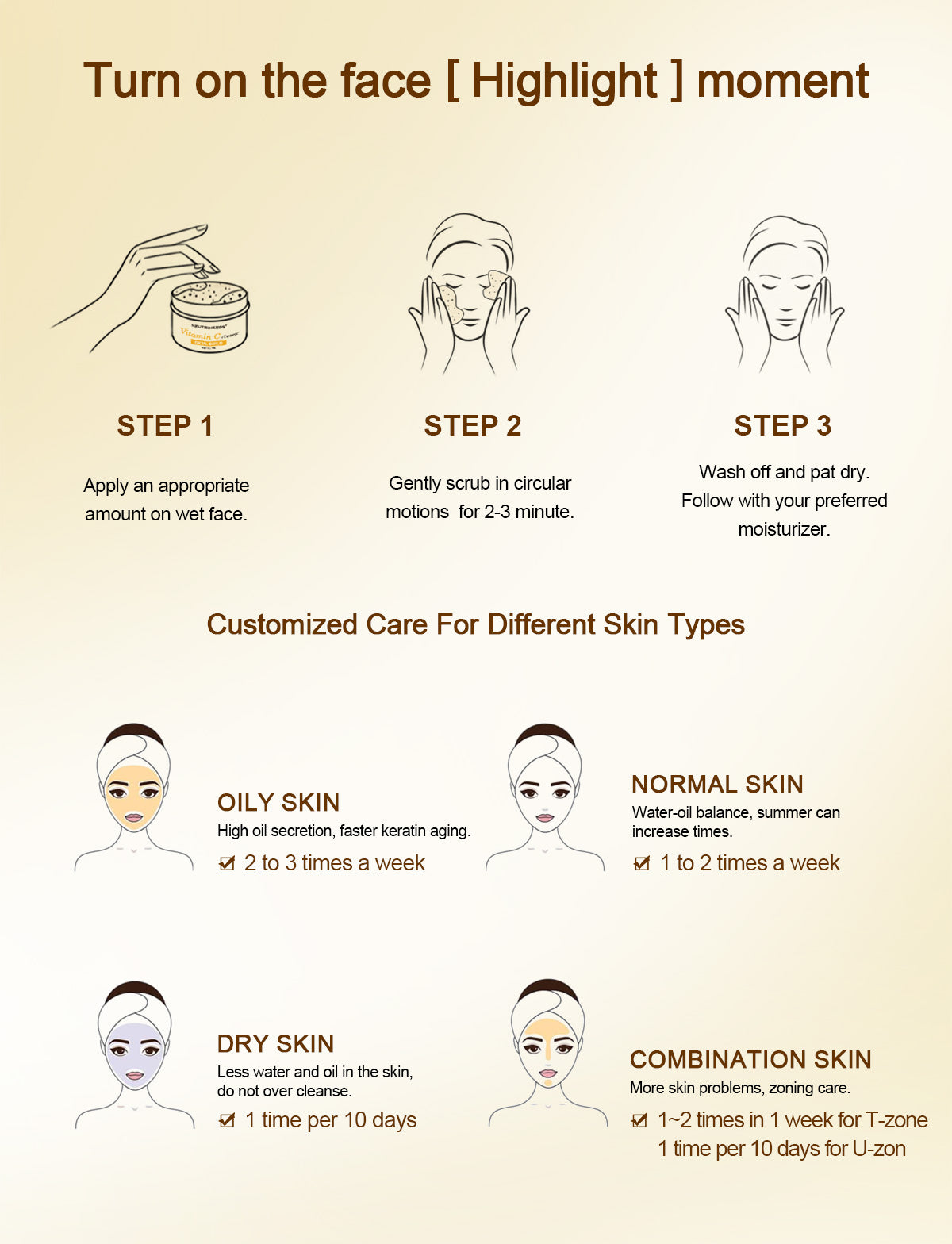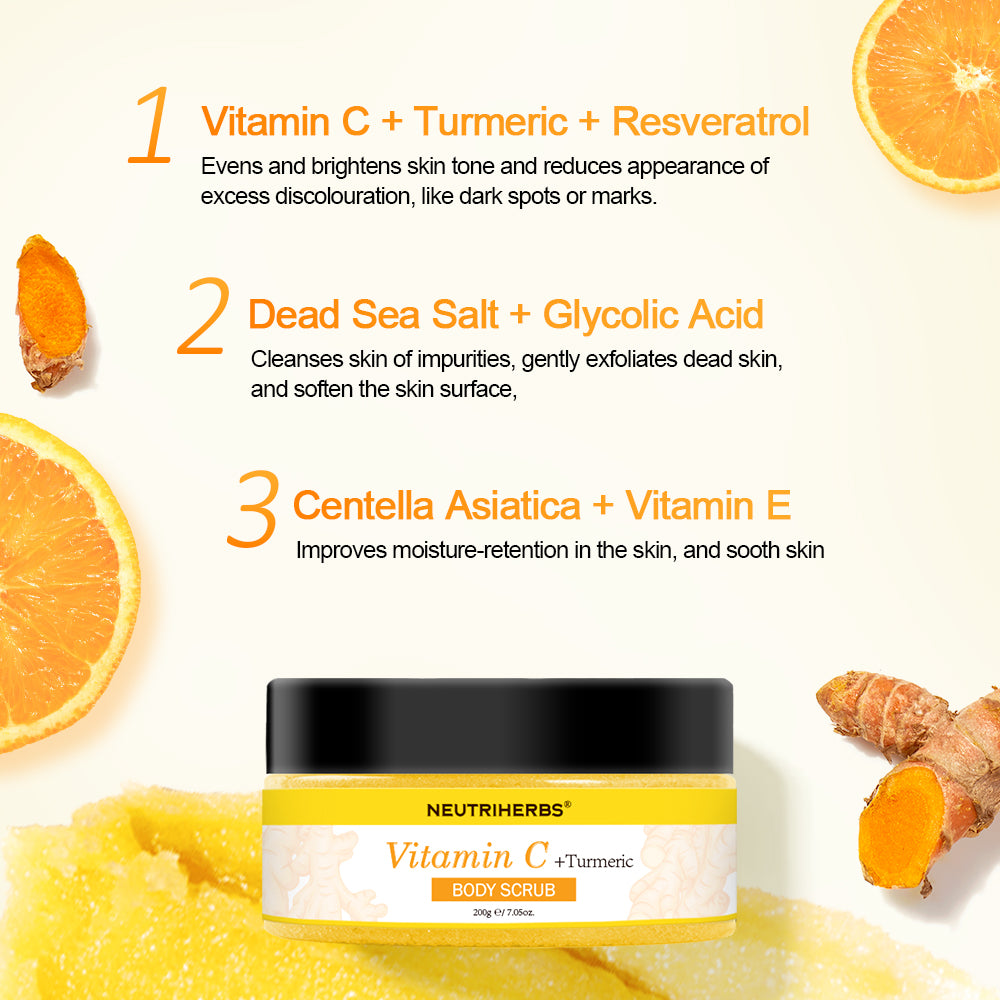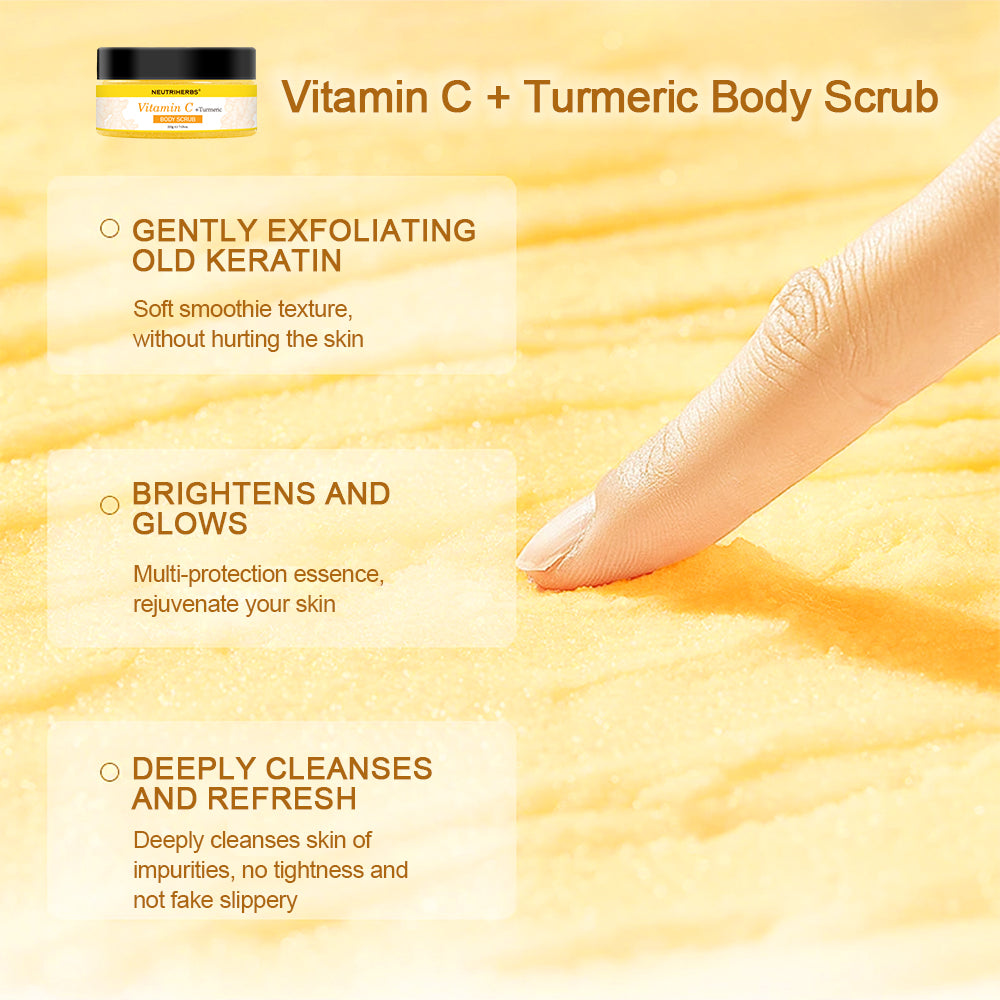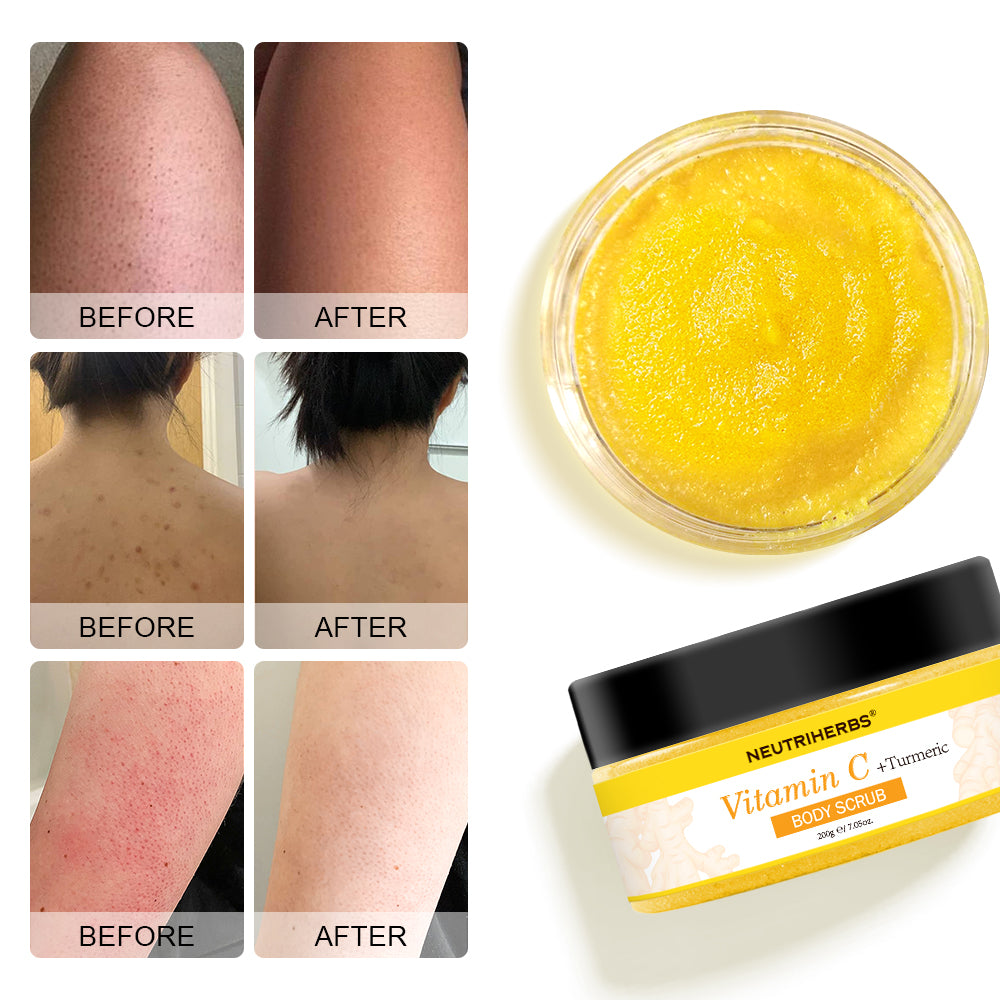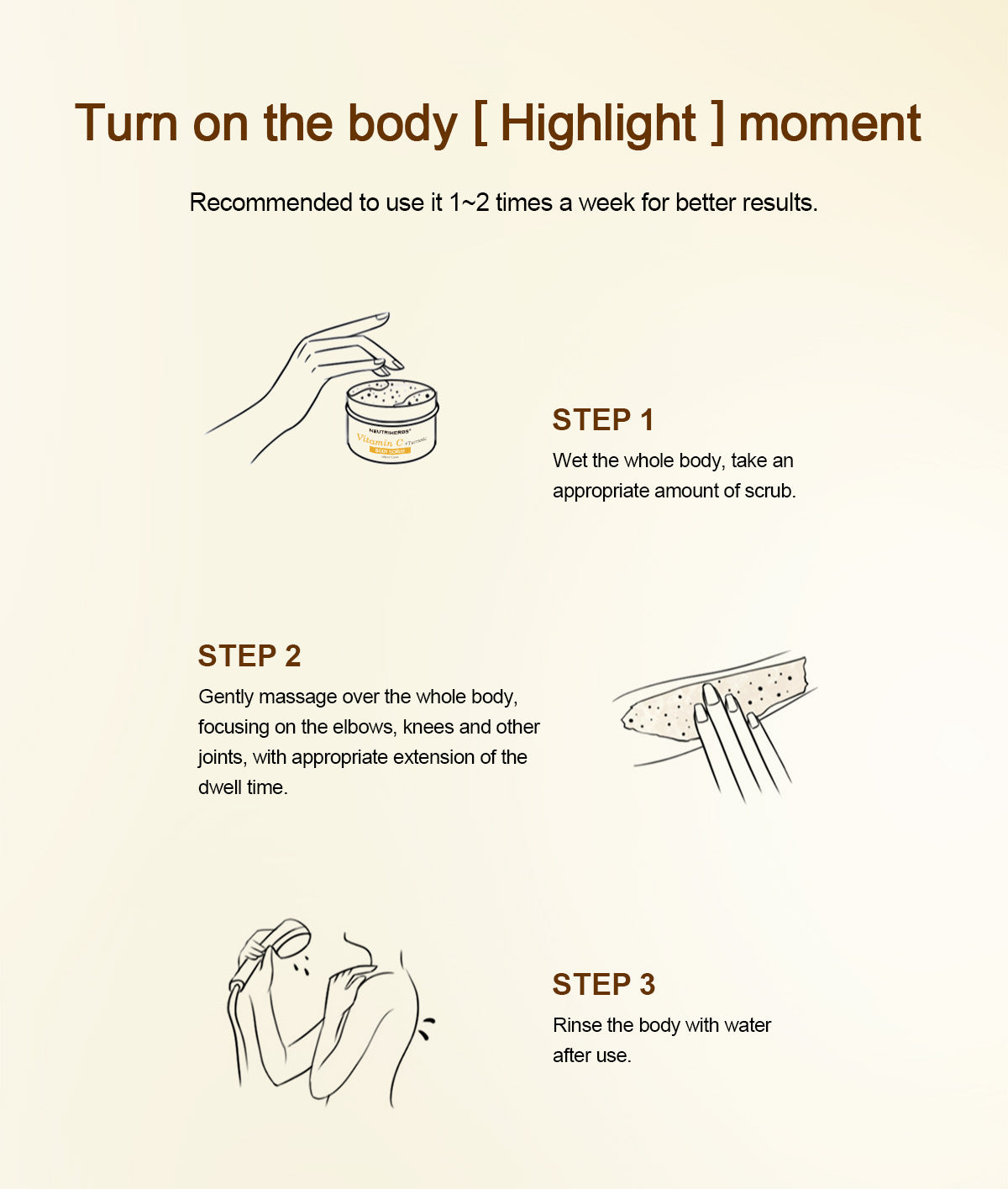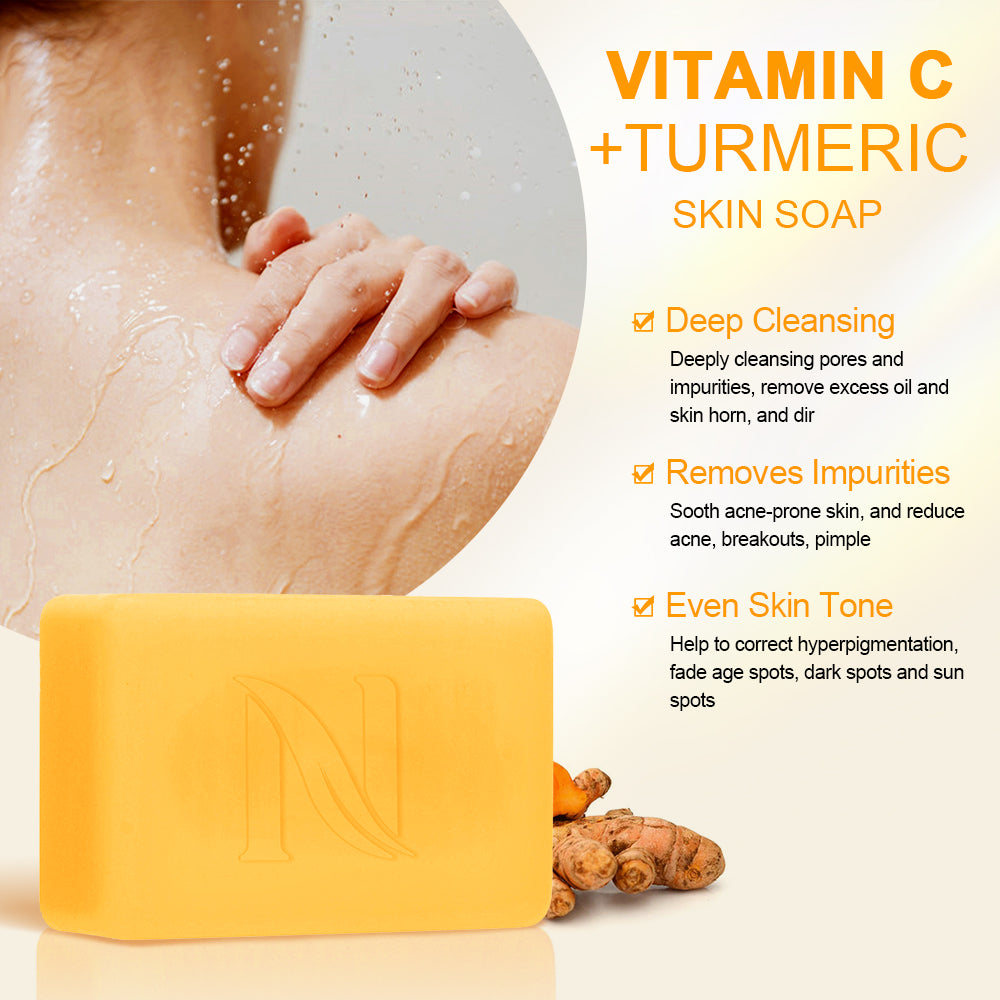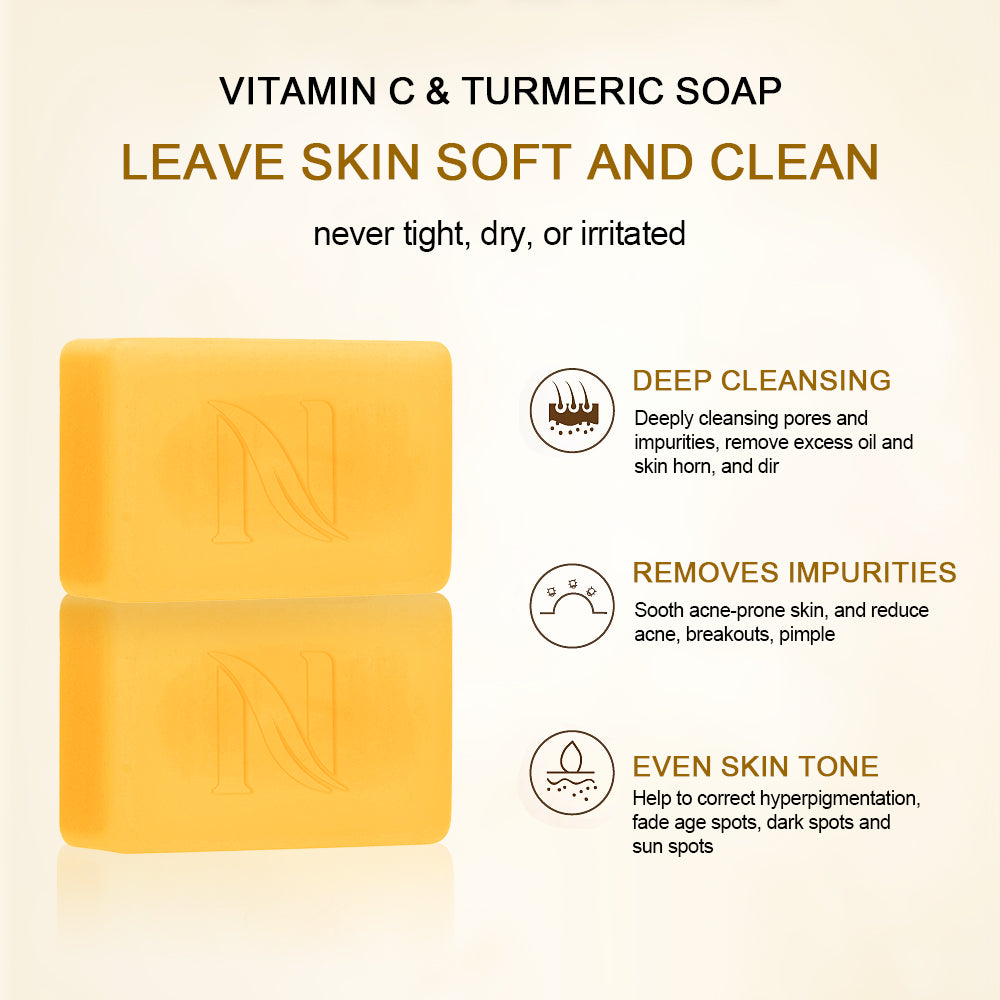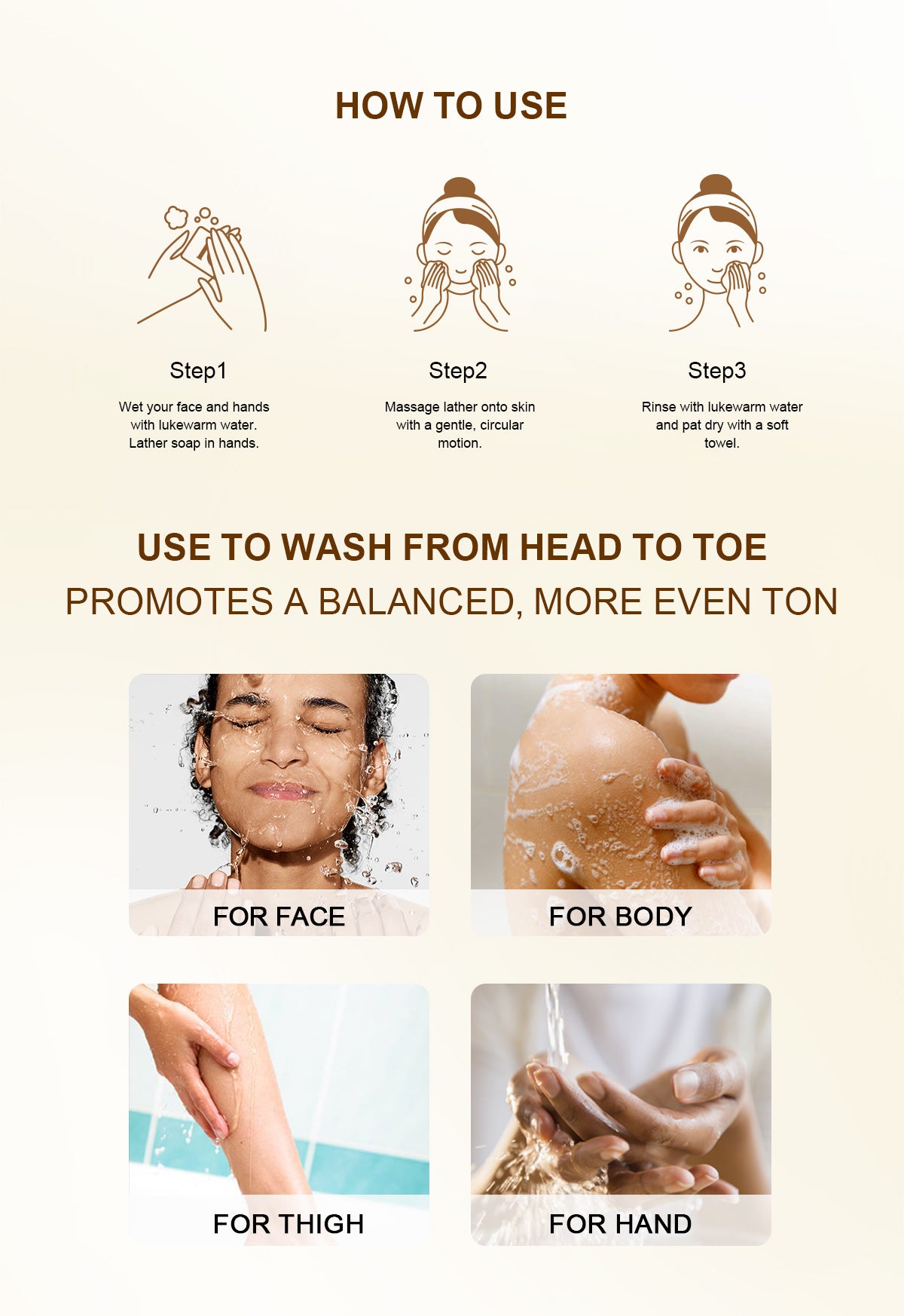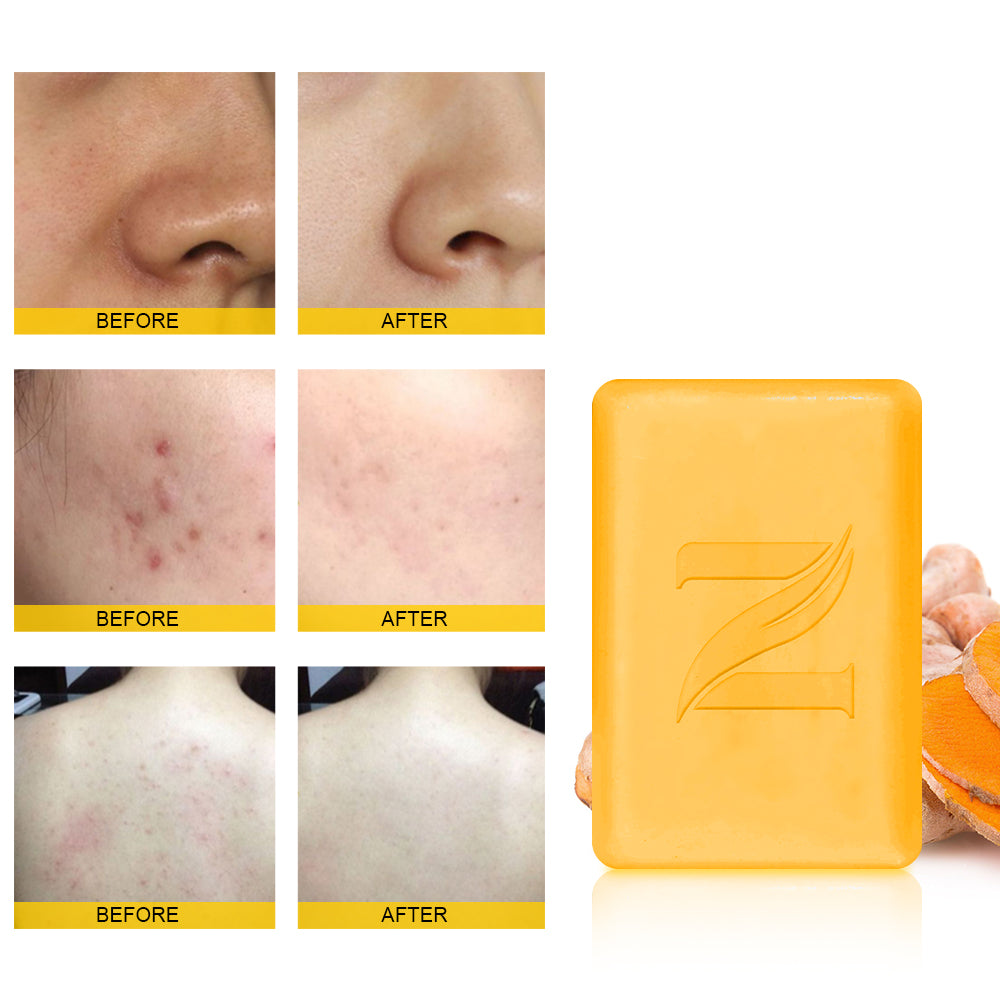 Vitamin C Turmeric Ultra Exfoliating Set
American express

Apple pay

Master

Paypal

Visa
Vitamin C Turmeric Ultra Exfoliating Set
Use: Twice a week
Bundle includes:
Turmeric Facial Scrub × 1

Turmeric Body Scrub × 1
Turmeric Soap × 1
Function:

Anti-Inflammatory: Turmeric's anti-inflammatory properties may help reduce redness, irritation, and swelling on the skin. It can be particularly beneficial for people with acne, eczema, or psoriasis.

Antioxidant Protection: The antioxidants present in turmeric can help protect the skin from damage caused by free radicals, which are unstable molecules that contribute to premature aging and skin dullness.

Brightening and Even Skin Tone: Turmeric can help improve the appearance of dark spots, hyperpigmentation, and uneven skin tone. Regular use of turmeric-based products may promote a brighter complexion over time.

Exfoliation: Turmeric scrubs, whether for the face or body, often contain other natural exfoliating ingredients like sugar or salt. These scrubs can help remove dead skin cells, unclog pores, and leave the skin looking smoother and more radiant.

Antibacterial Properties: Turmeric possesses natural antibacterial properties that can help combat bacteria on the skin, reducing the occurrence of acne breakouts and promoting a clearer complexion.
What's Turmeric?
Turmeric is a bright yellow spice that has been used for centuries in various traditional medicine systems, including Ayurveda and Traditional Chinese Medicine. In skincare, turmeric is gaining popularity due to its potential benefits for the skin.
Turmeric contains an active compound called curcumin, which possesses antioxidant and anti-inflammatory properties.
How To Use?
Turmeric Facial Scrub:
Start by cleansing your face with a gentle facial cleanser to remove any dirt or makeup.
Wet your face with lukewarm water to prepare it for exfoliation.
Take a small amount of the turmeric facial scrub and apply it to your damp face.
Gently massage the scrub onto your skin using circular motions, focusing on areas that need exfoliation or brightening.
Avoid the delicate eye area while scrubbing.
Continue massaging the scrub for about 1-2 minutes, then rinse off thoroughly with lukewarm water.
Pat your face dry with a clean towel.
Turmeric Body Scrub:
Begin by wetting your body under the shower or in the bath.
Take an appropriate amount of the turmeric body scrub and apply it to your damp skin.
Start massaging the scrub onto your body using circular motions, paying extra attention to rough or dry areas like elbows, knees, and heels.
Continue scrubbing for a few minutes, allowing the scrub to exfoliate the skin and improve circulation.
Rinse off the scrub completely with warm water.
Follow up with your regular body wash or cleanser if desired, then rinse again.
Gently pat your skin dry with a towel.
Turmeric Soap:
Wet your hands and the soap bar under running water.
Rub the soap between your hands or directly onto your body to create a lather.
Apply the lathered soap to your face or body, depending on which you prefer.
Massage the soap onto your skin using gentle circular motions.
Allow the soap to sit on your skin for a minute or two to maximize its benefits.
Rinse off the soap thoroughly with lukewarm water.
Pat your skin dry with a towel.
How: Apply an appropriate amount on wet skin

Where: All over the body.

When: Twice a week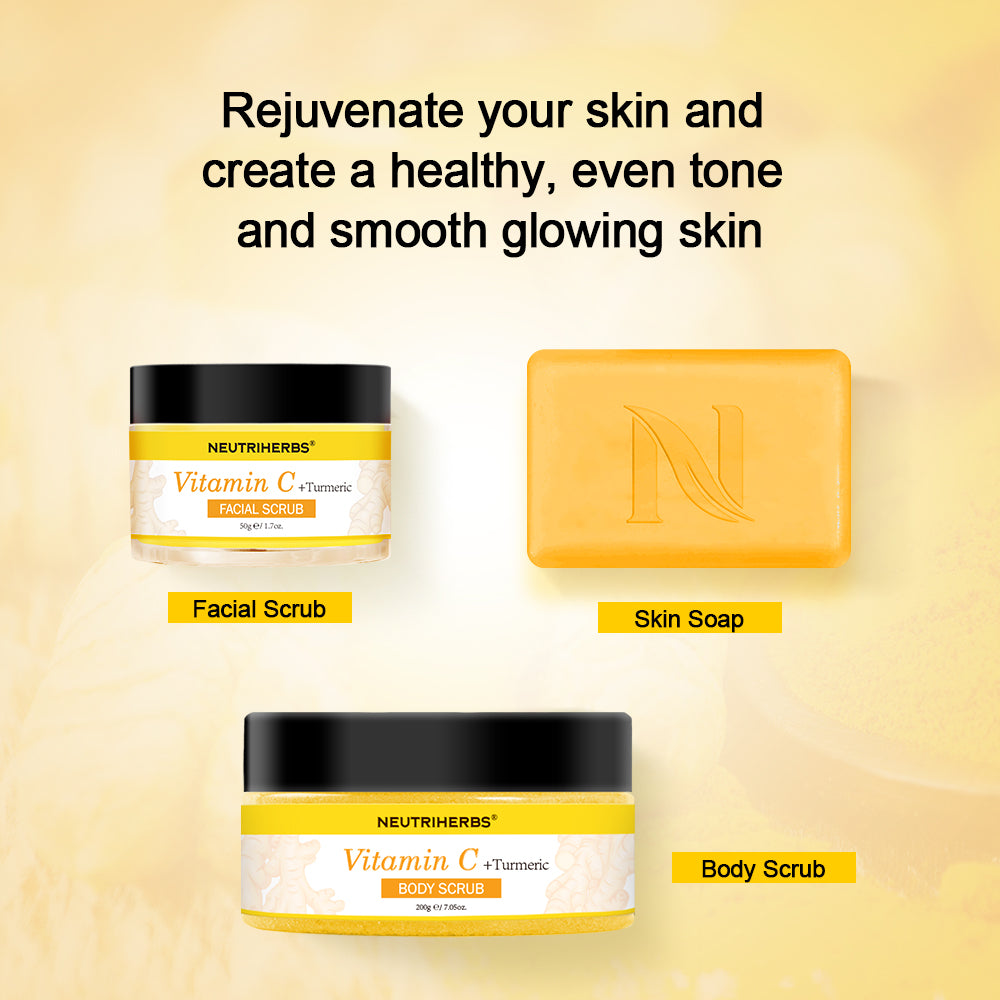 What's Good For?
1. Deeply cleanses, gently exfoliates, and softens skin.
2. Improves tone and reduces dark spots & acne scars.
3. Rejuvenates and creates healthy, even, glowing skin.
4. Helps improve rough skin, pigmentation, and uneven tone.
How or When to Use?
How: Apply an appropriate amount on wet skin

Where: All over the body.

When: Twice a week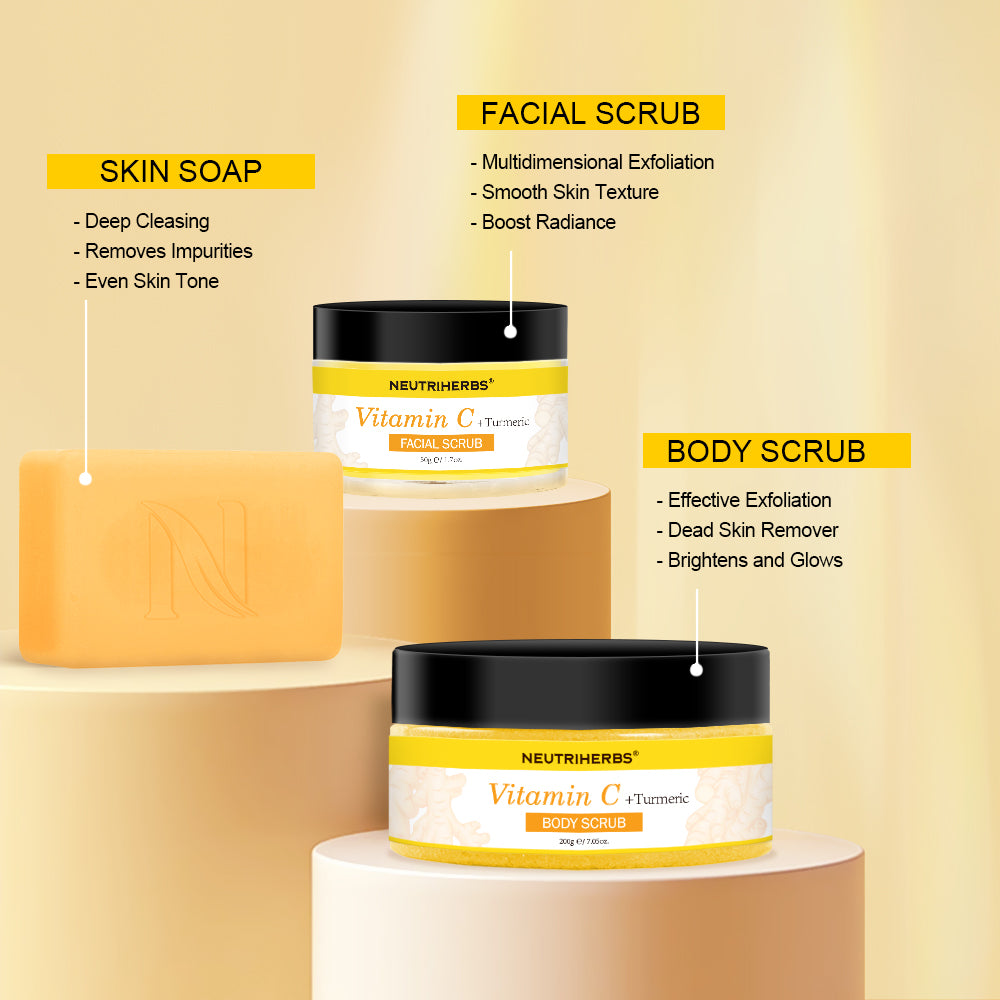 BECOME OUR DISTRIBUTOR NOW