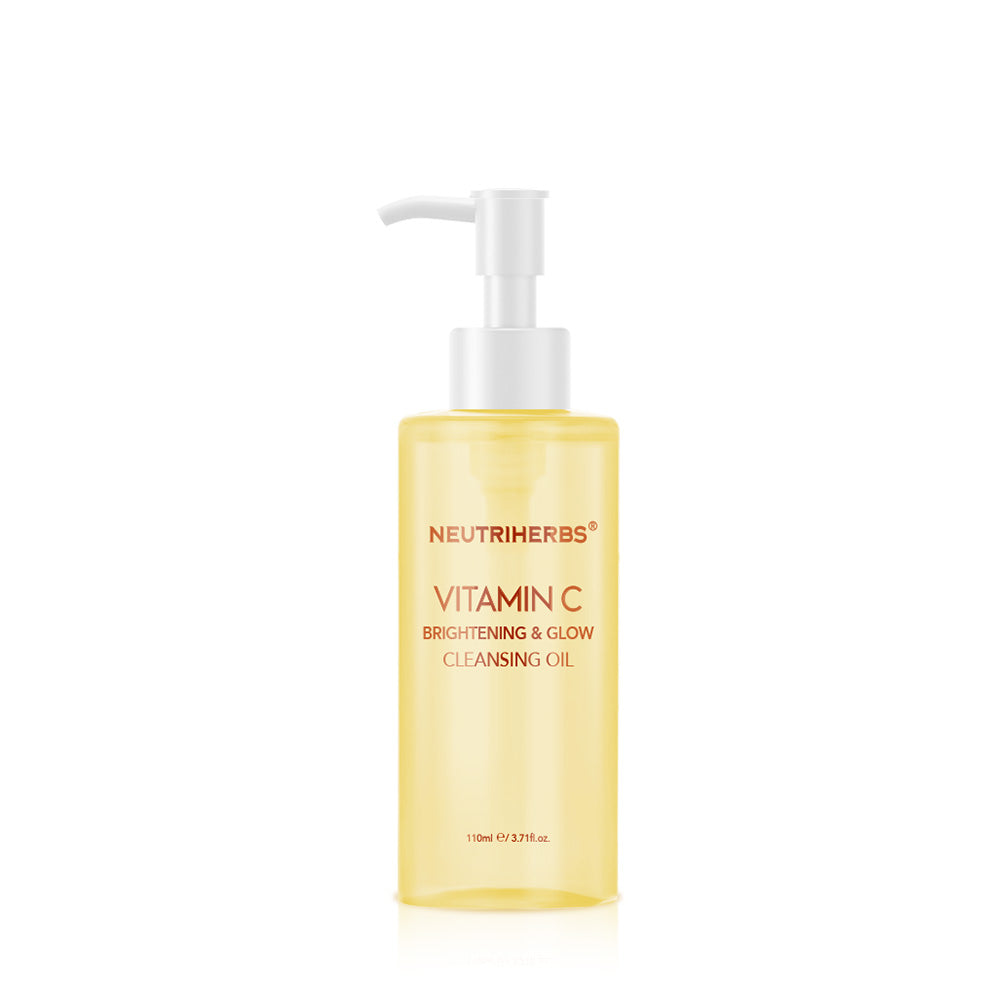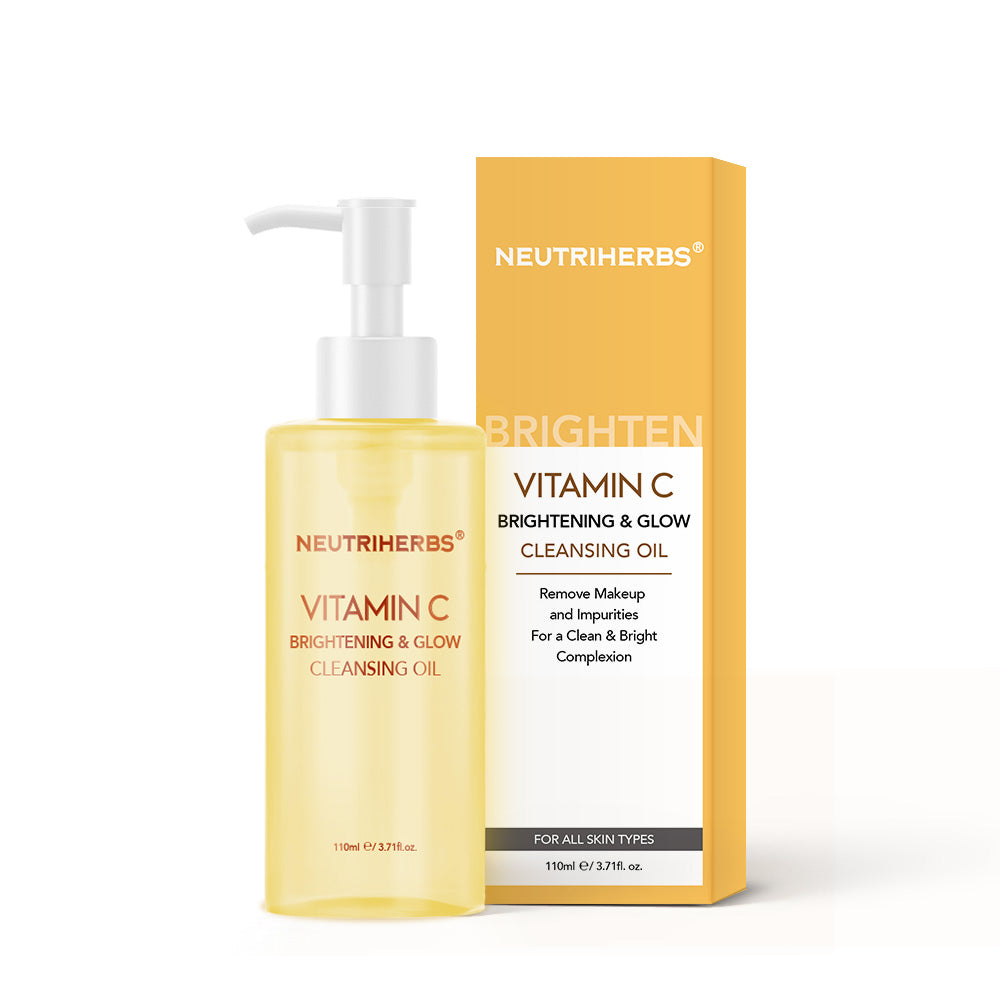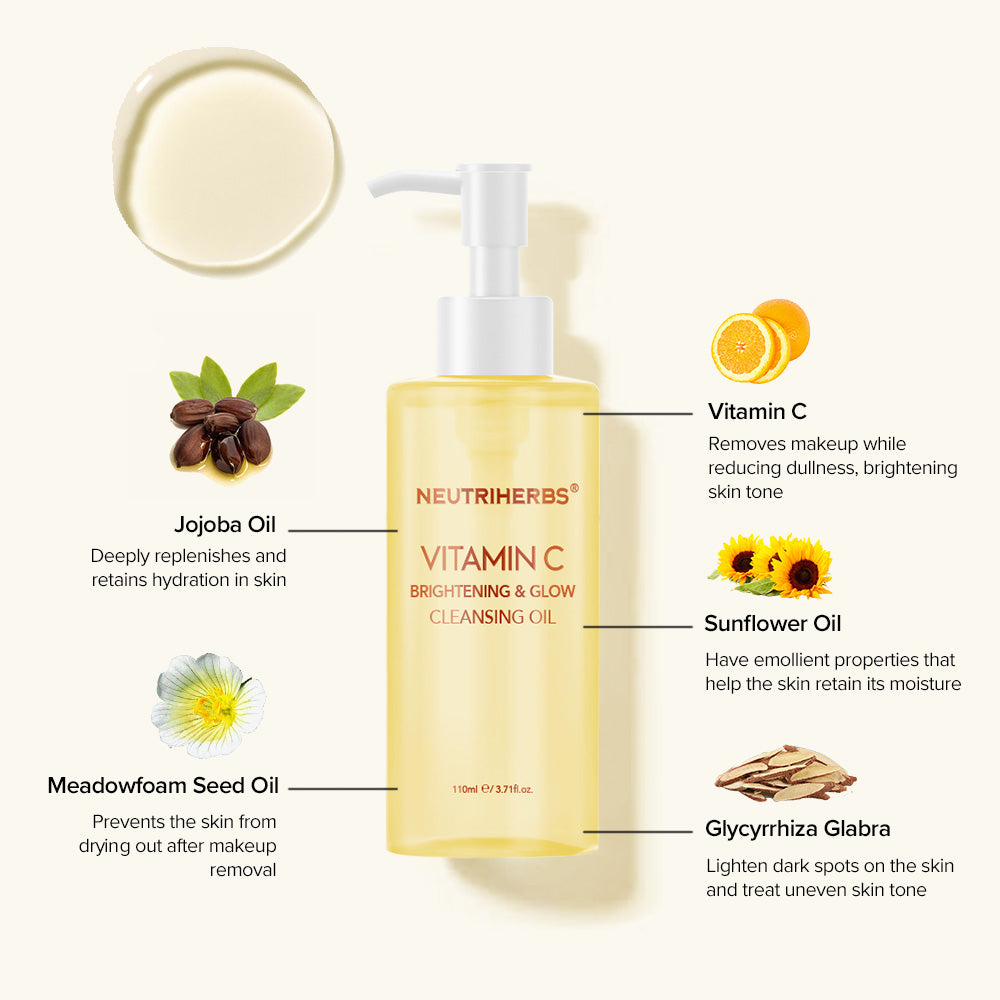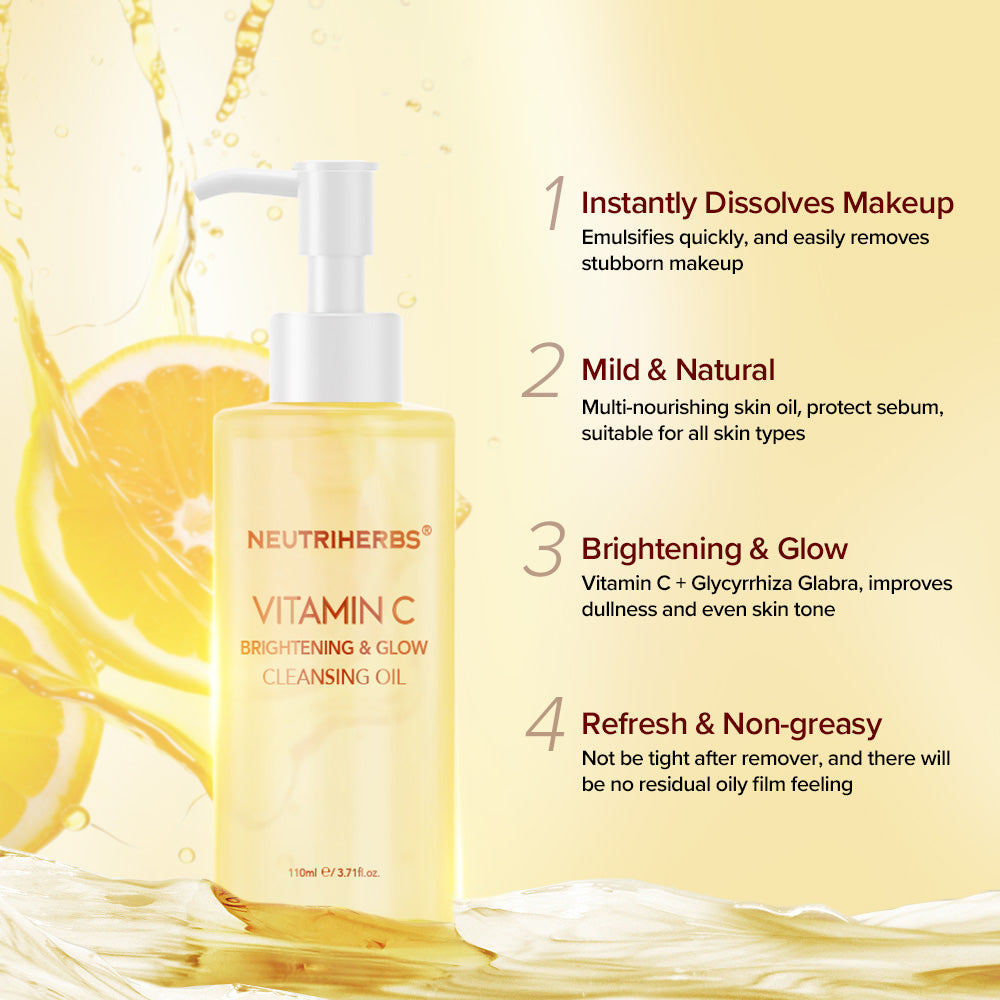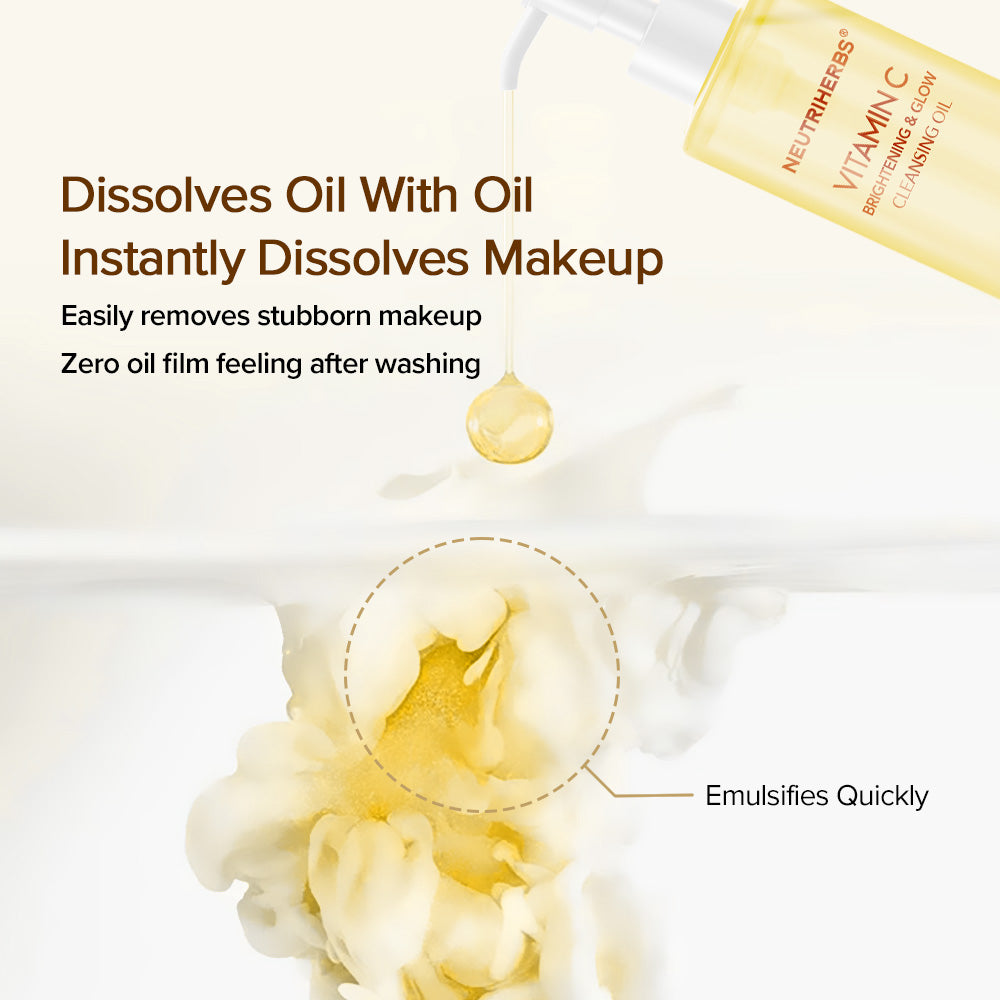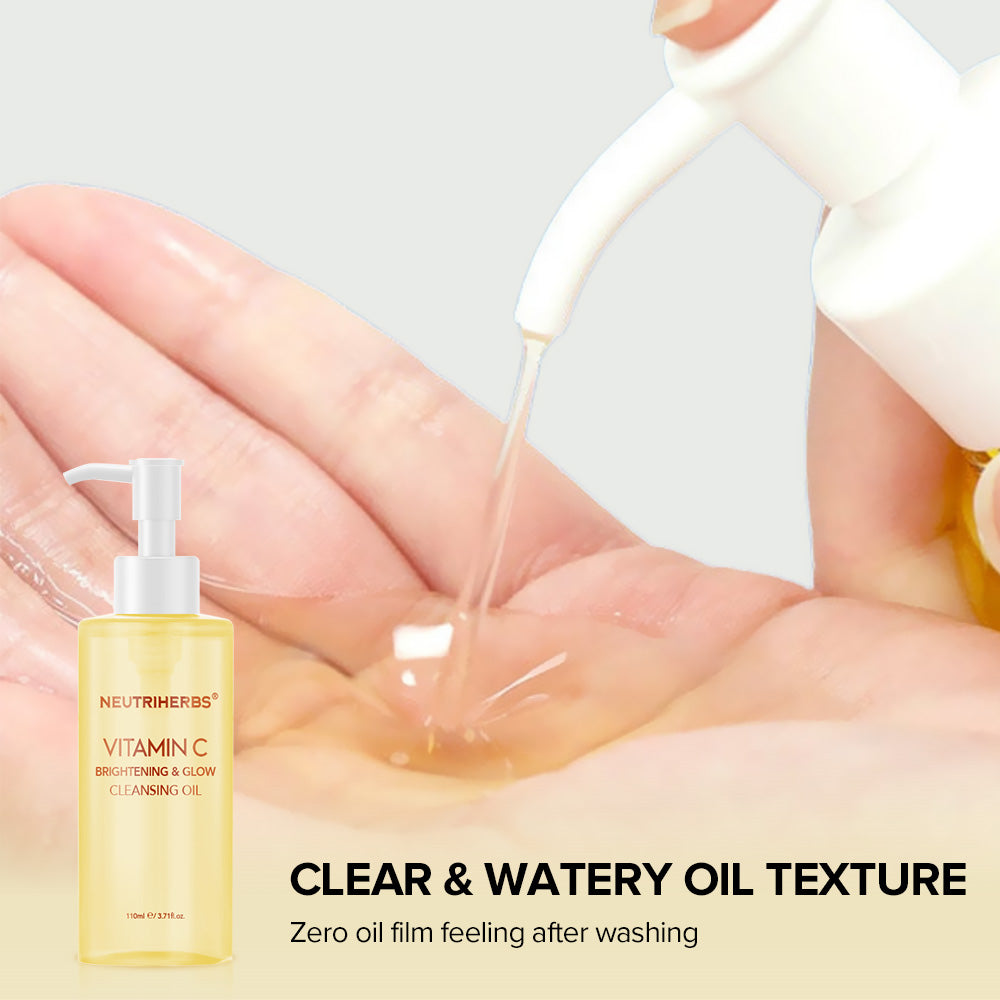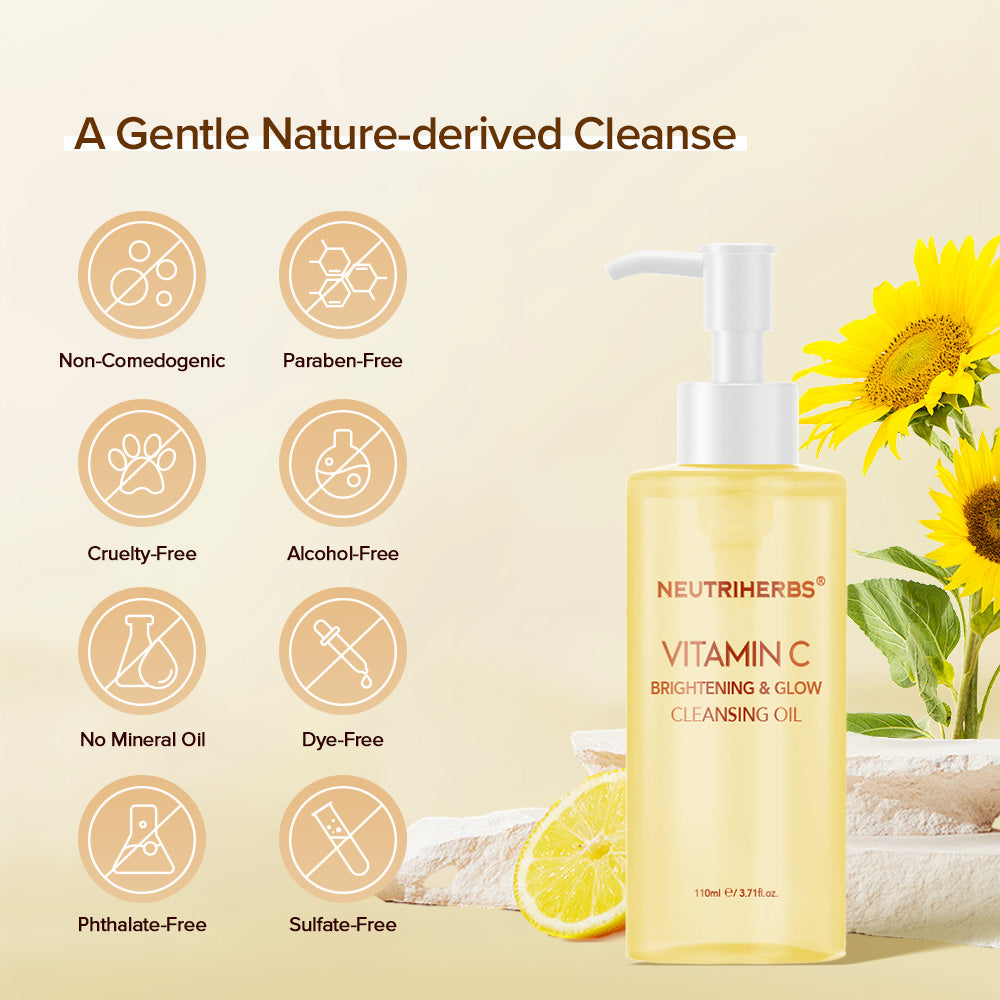 Vitamin C Skin Renewing Cleansing Oil
American express

Apple pay

Master

Paypal

Visa
Vitamin C Skin Renewing Cleansing Oil | 110ml/ 3.71fl.oz
Neutriherbs Vitamin C Brightening & Glow Cleansing Oil, formulated for all skin types to unlock beautifully clean and radiant skin. Applied with dry hands on your dry face, this rich, naturally golden-hued oil-based cleanser binds with dirt and effortlessly breaks down sunscreen, sebum and stubborn makeup, like waterproof mascara and eyeliner, without clogging your pores, leaving your skin clean, soft and radiant.
Precision combination of natural synthetic esters and vegetable oils
Waterproof makeup and stubborn eye makeup can also be removed
𝐇𝐨𝐰: Dispense 1 pump onto your hand. Apply to your face, then evenly distribute, gently massage it onto your skin using circular motions.
* Keep your hand and face without water when use it

𝐖𝐡𝐞𝐫𝐞: Entire face or the neck with makeup or sunscreen.

𝐖𝐡𝐞𝐧: Apply to clean face before using a cleanser
ETHYLHEXYL PALMITATE, HYDROGENATED POLYISOBUTENE, CAPRYLIC/CAPRIC TRIGLYCERIDE, SORBETH-30 TETRAOLEATE, HYDROGENATED JOJOBA OIL, HELIANTHUS ANNUUS (SUNFLOWER) SEED OIL, LIMNANTHES ALBA (MEADOWFOAM) SEED OIL, TOCOPHEROL (VITAMIN E), CITRUS AURANTIUM DULCIS (ORANGE) OIL, ASCORBYL TETRAISOPALMITATE (VITAMIN C), BIXA ORELLANA SEED EXTRACT, GLYCYRRHIZA GLABRA (LICORICE) ROOT EXTRACT, LAVANDULA STOECHAS EXTRACT.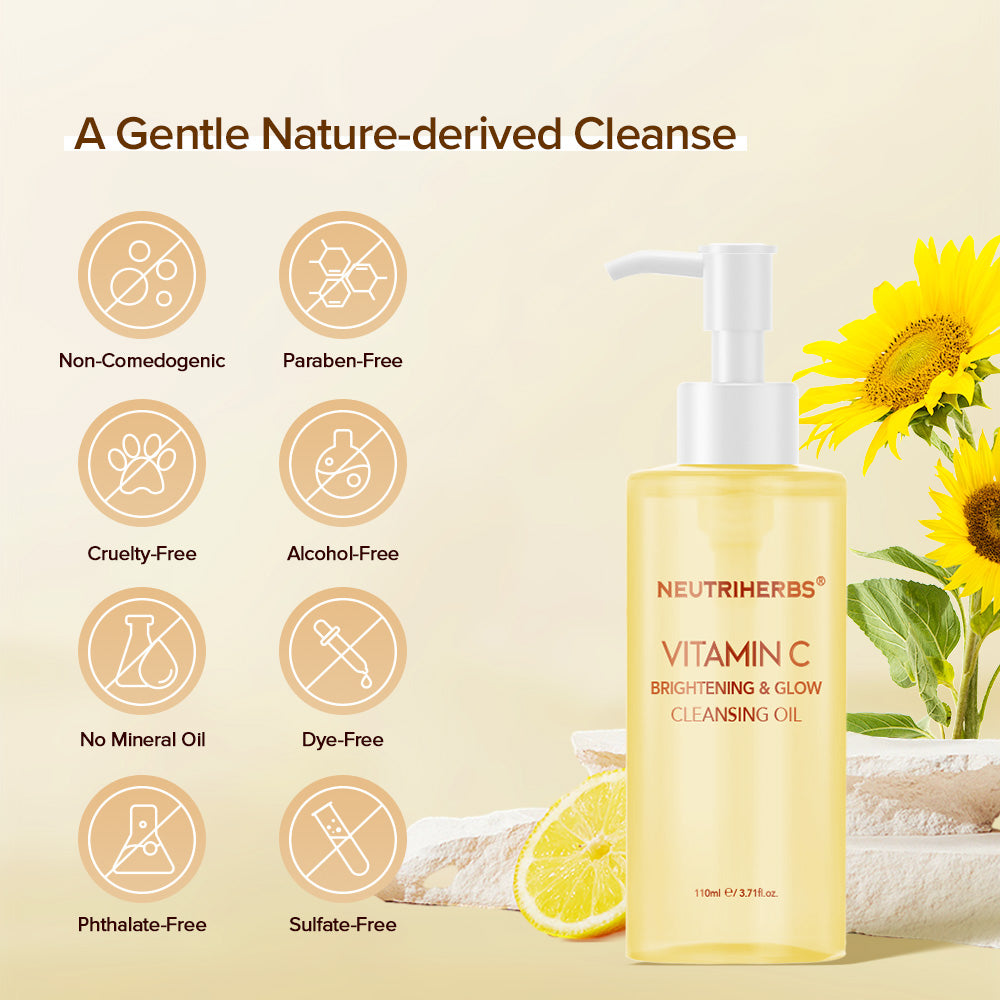 What's Good For?
Nourishing & Removing in One Cleansing Oil
𝟏. 𝐀𝐧𝐭𝐢𝐨𝐱𝐢𝐝𝐚𝐧𝐭 & 𝐁𝐫𝐢𝐠𝐡𝐭𝐞𝐧𝐢𝐧𝐠: removes free radicals and improves dullness for a radiant complexion.
𝟐. 𝐈𝐧𝐬𝐭𝐚𝐧𝐭𝐥𝐲 𝐝𝐢𝐬𝐬𝐨𝐥𝐯𝐞𝐬 𝐦𝐚𝐤𝐞𝐮𝐩: emulsifies quickly, dissolves oil with oil, and easily removes stubborn makeup.
𝟑. 𝐂𝐥𝐞𝐚𝐧𝐬 𝐩𝐨𝐫𝐞𝐬: Mild and natural, deeply nourishing and dissolves blackheads.
𝟒. 𝐏𝐫𝐨𝐭𝐞𝐜𝐭 𝐬𝐞𝐛𝐮𝐦: plant extract ingredients, the skin will not be tight after remover, and there will be no residual oily film feeling.
How or When to Use?
𝐇𝐨𝐰: Dispense 1 pump onto your hand. Apply to your face, then evenly distribute, gently massage it onto your skin using circular motions.
* Keep your hand and face without water when use it

𝐖𝐡𝐞𝐫𝐞: Entire face or the neck with makeup or sunscreen.

𝐖𝐡𝐞𝐧: Apply to clean face before using a cleanser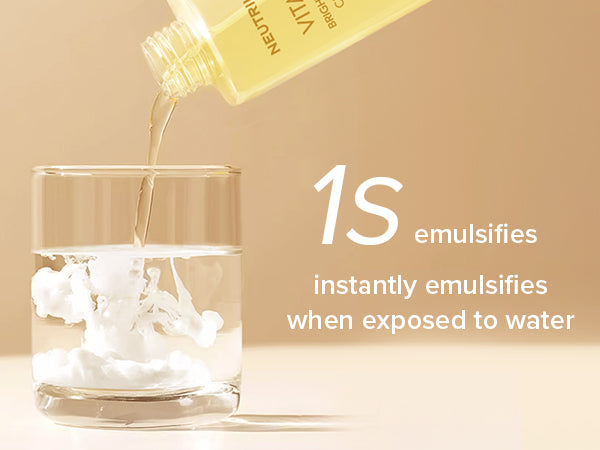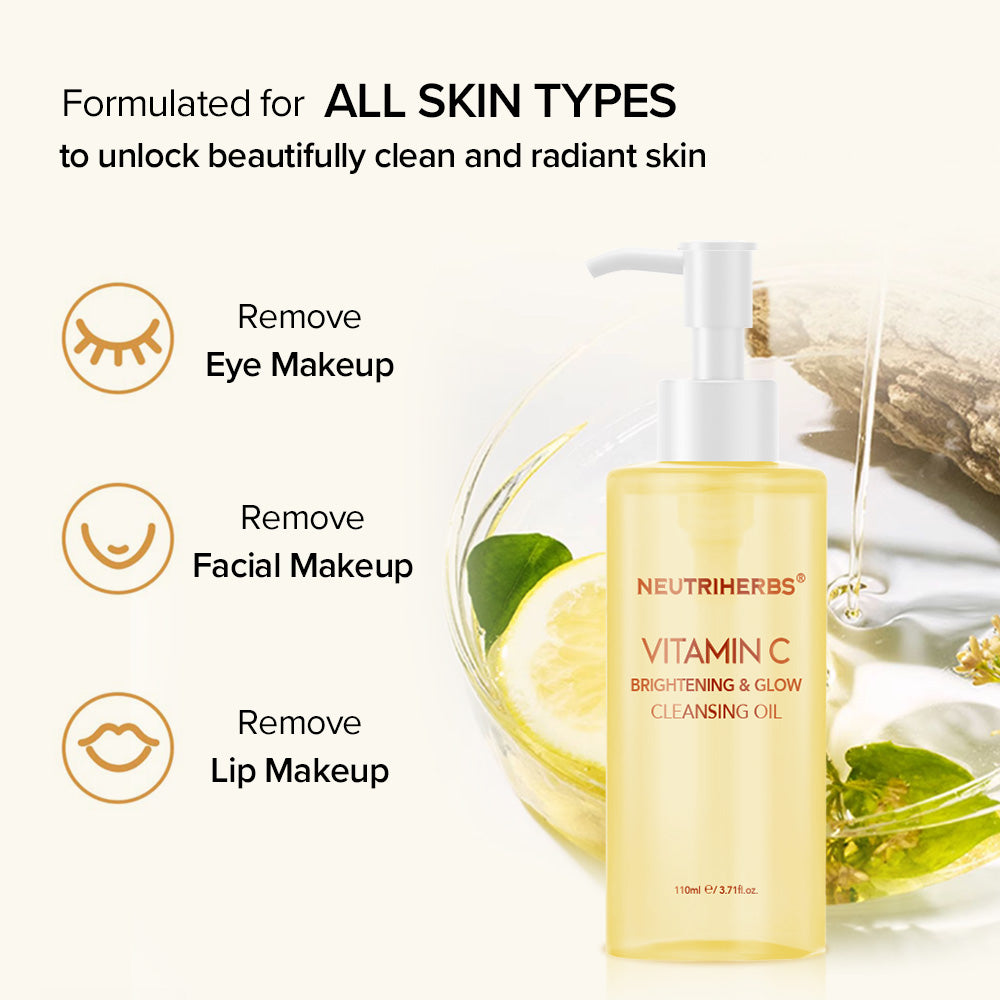 Before and After
Remove Eye Makeup
Remove Facial Makeup
Remove Lip Makeup
Waterproof makeup and stubborn eye makeup can also be removed
BECOME OUR DISTRIBUTOR NOW