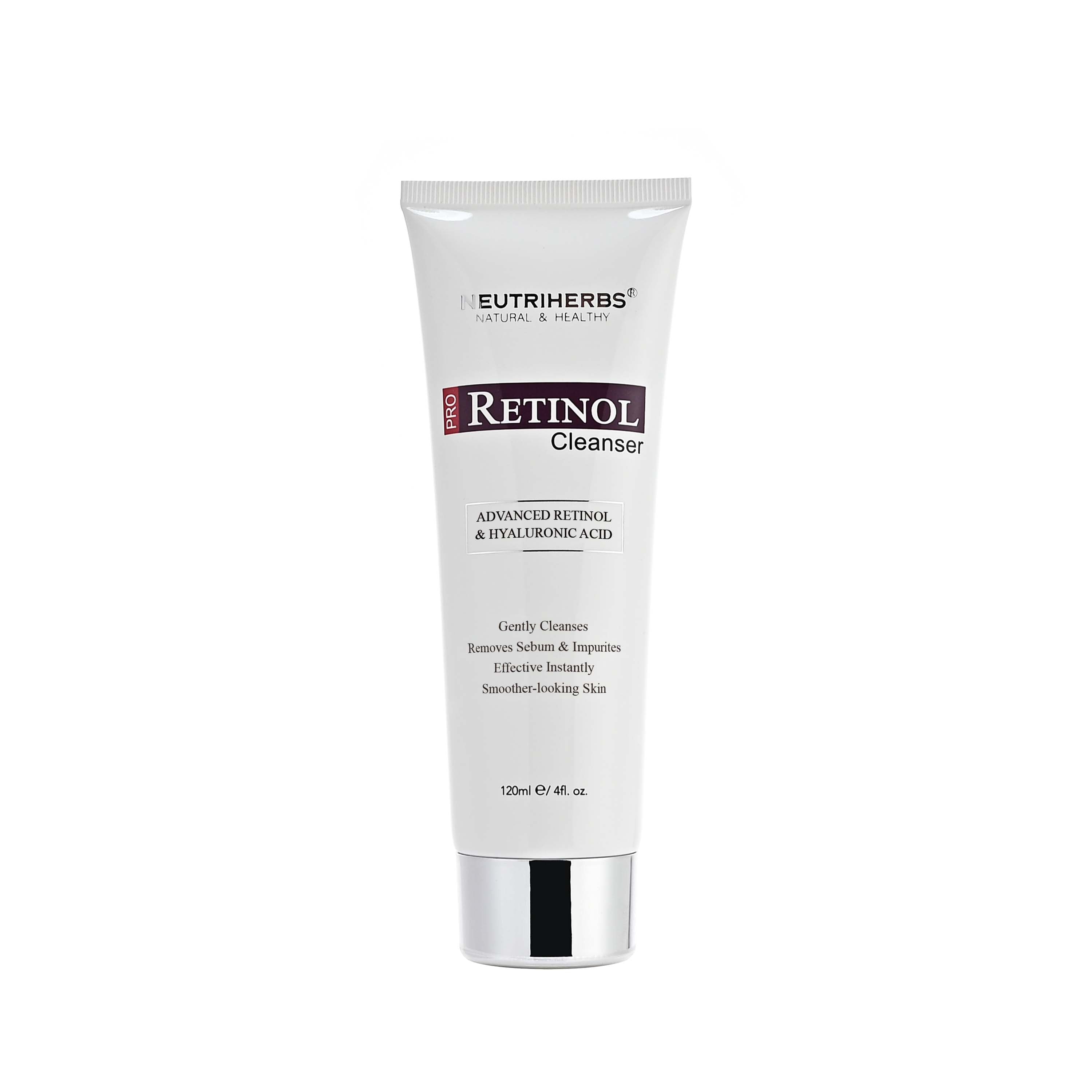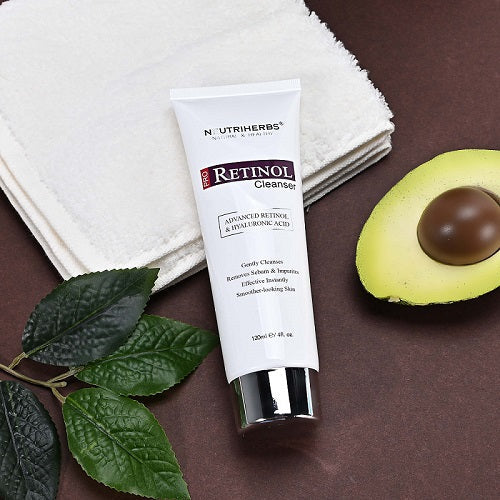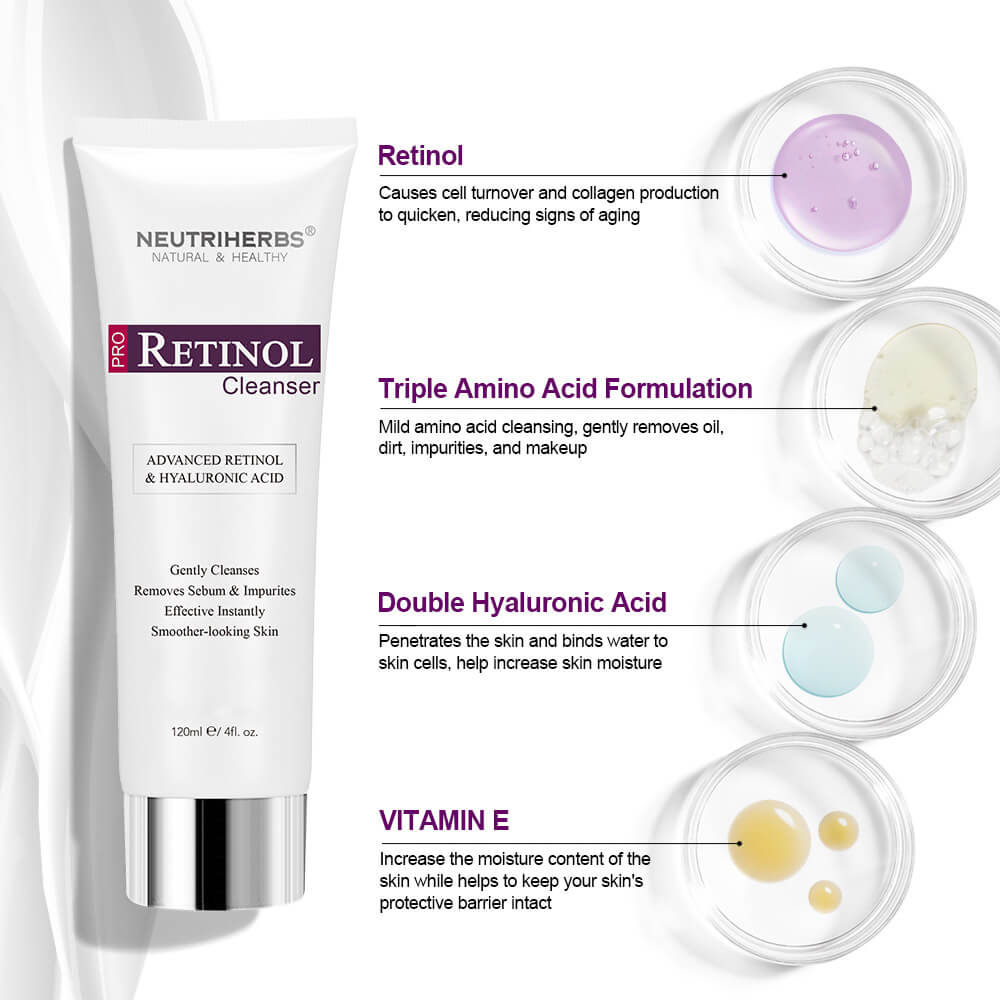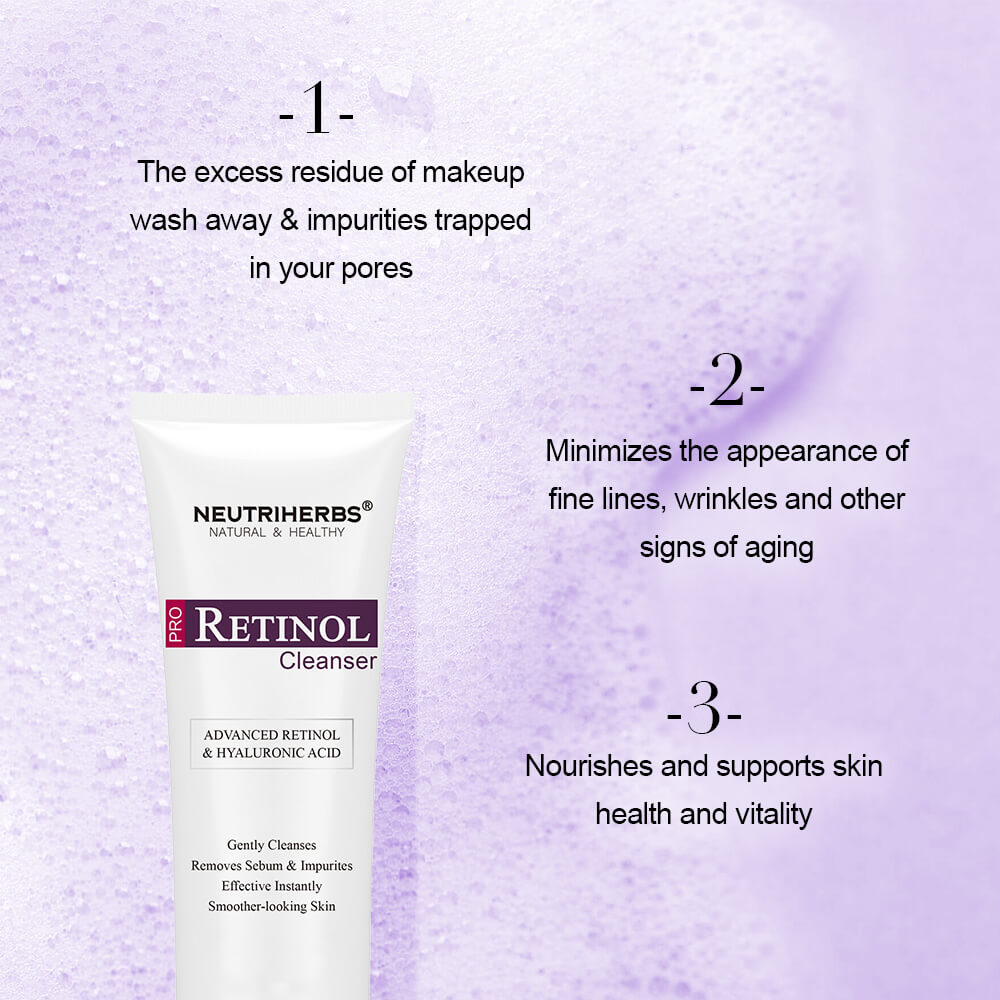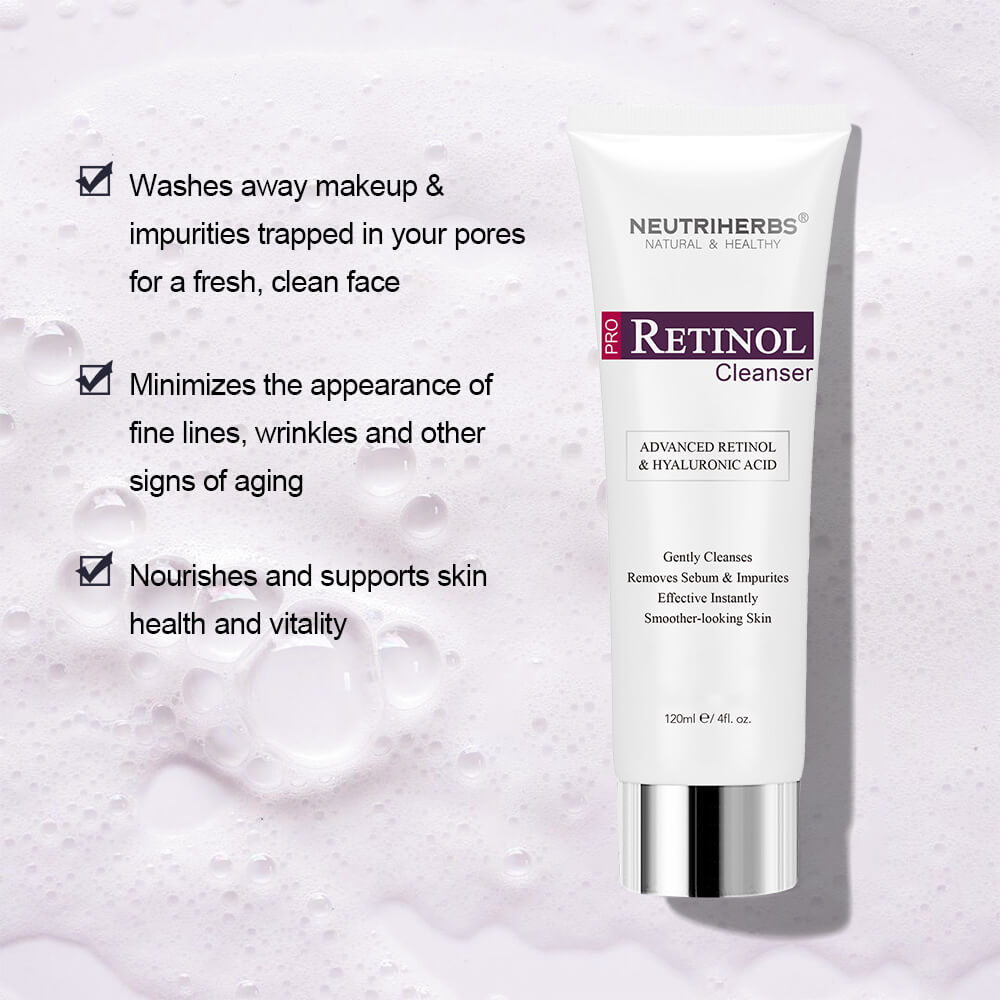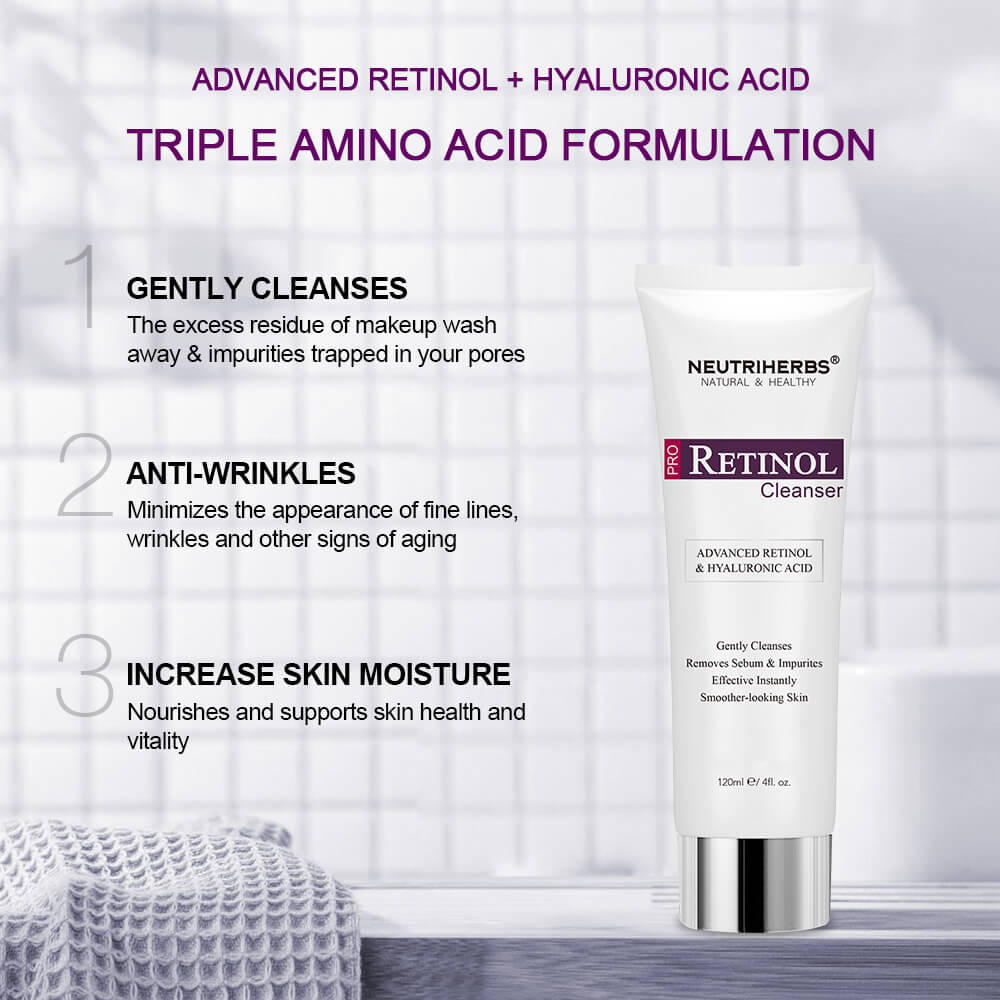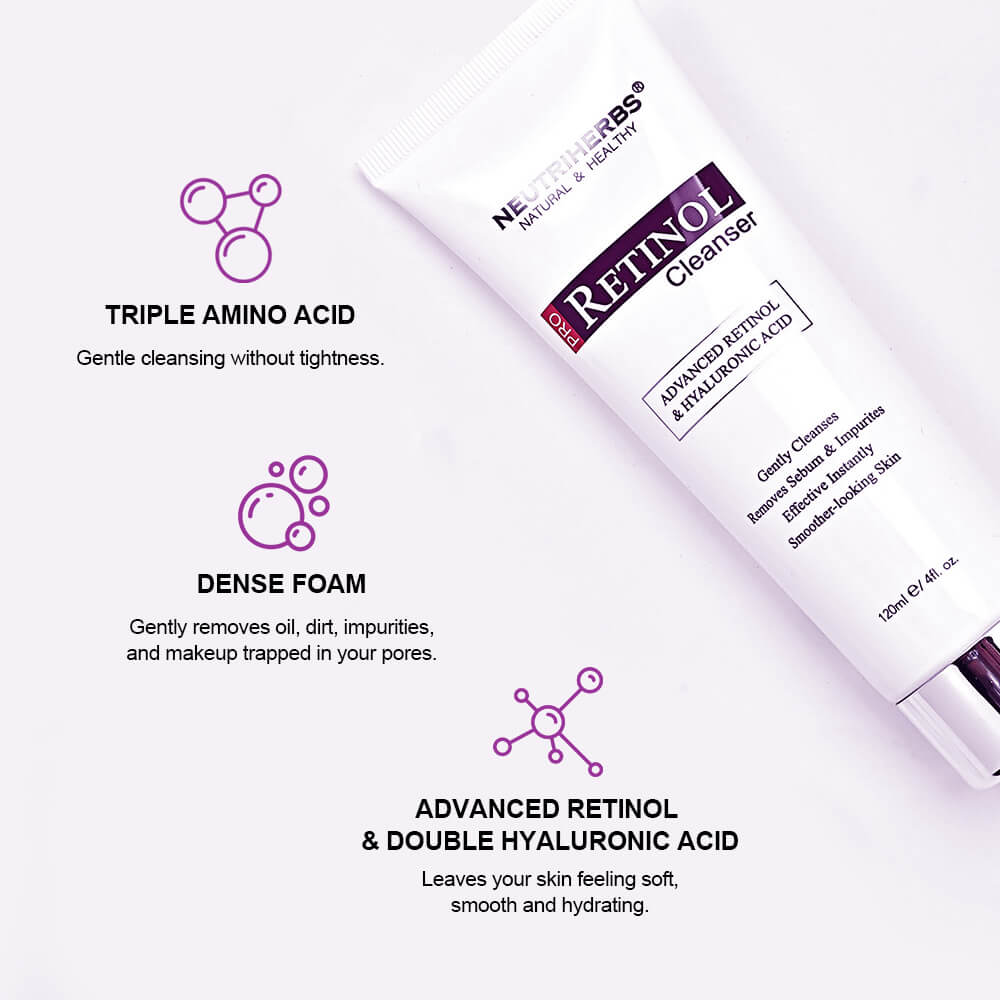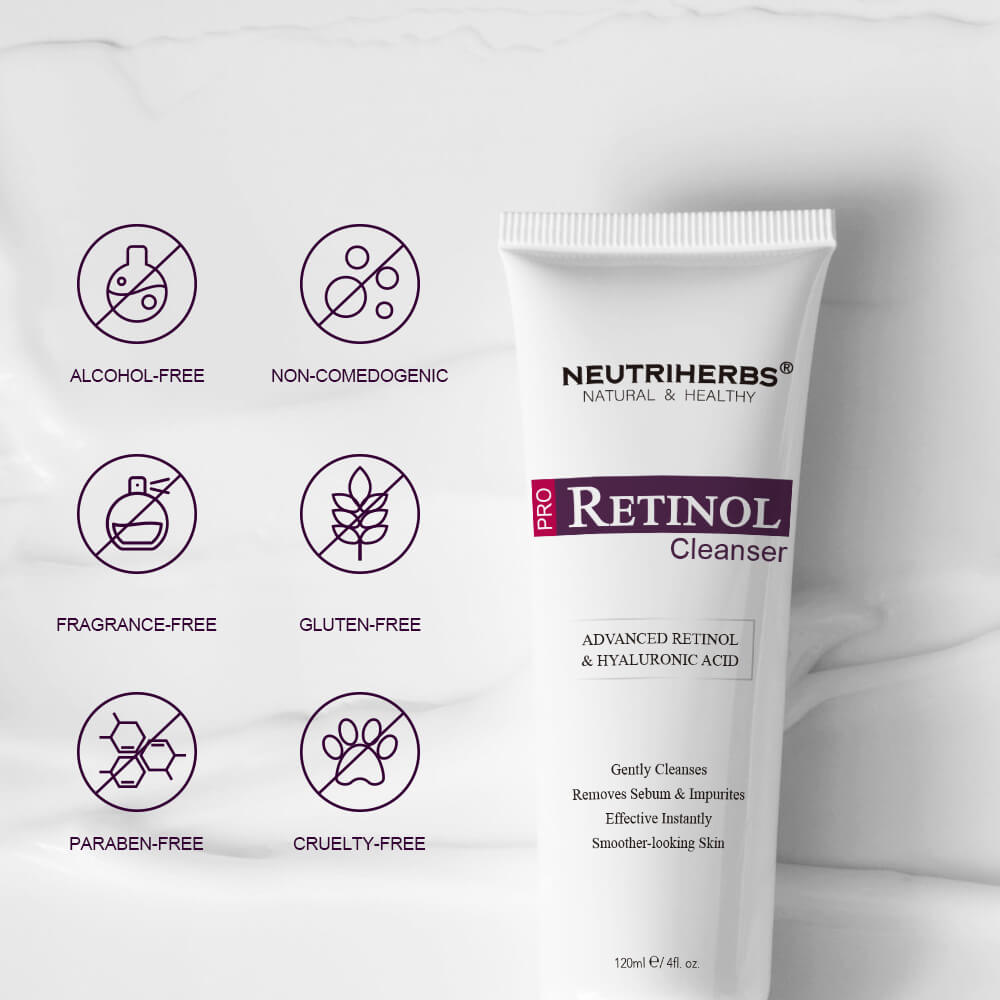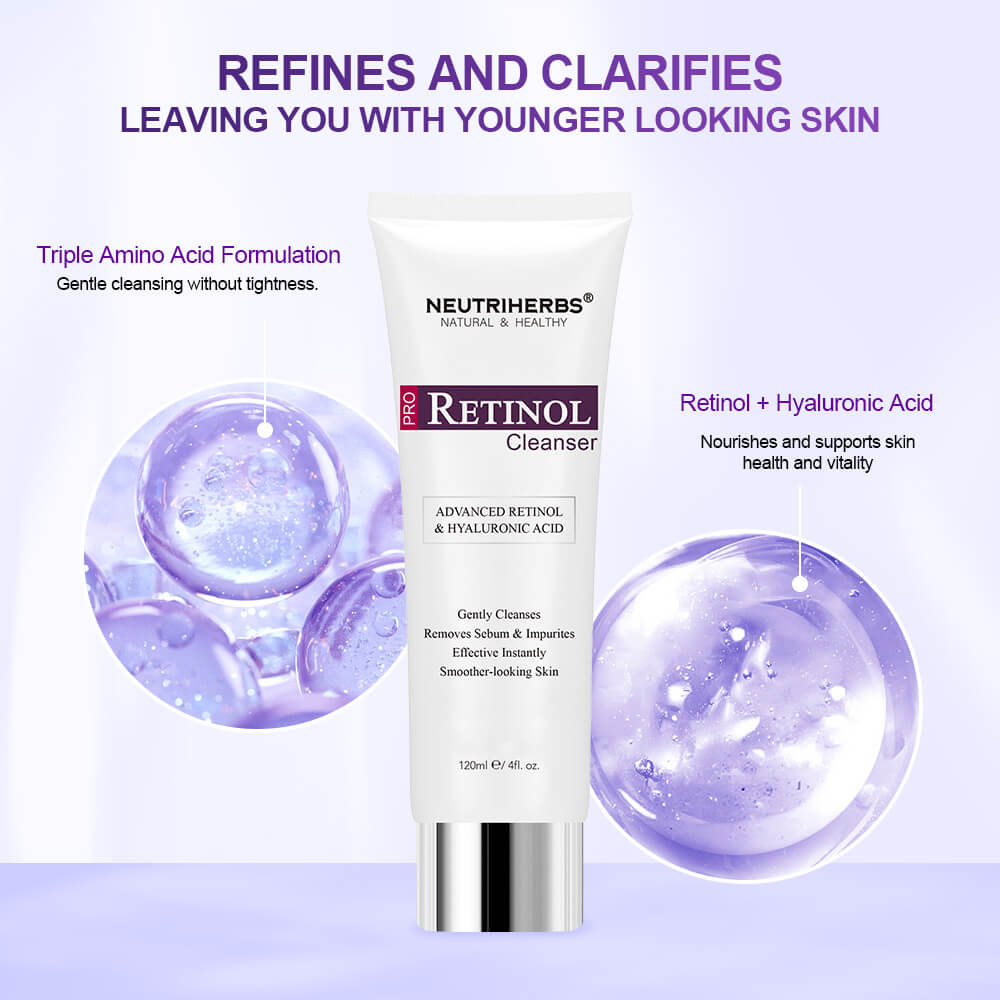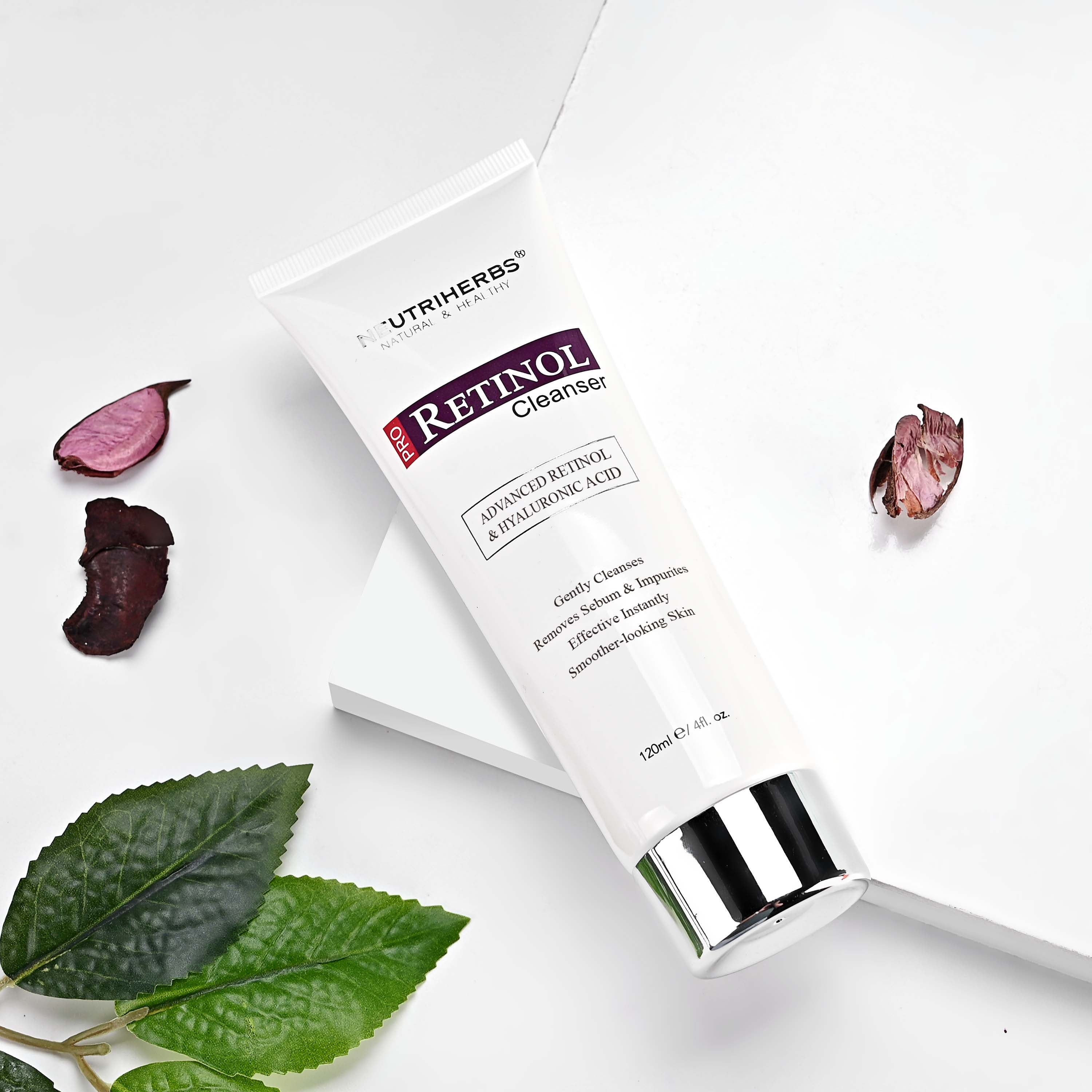 Pro Retinol Cleanser For Anti Aging With Amino Acid Foam
American express

Apple pay

Master

Paypal

Visa
Pro Retinol Cleanser For Anti Aging With Amino Acid Foam  | 120ml
Neutriherbs Pro Retinol Cleanser gently removes oil, dirt, impurities, and makeup trapped in your pores for a fresh feeling. It enriches skin with Retinol & Hyaluronic acid, leaving skin looking healthy & youthful throughout the day.
What is this retinol cleanser for
All skin types, especially those with Anti-aging needs. But don't use it during pregnancy or while breastfeeding. 
Texture
Very creamy and lush in texture with rich and exquisite foam, packed with moisturizing ingredients, and, when applied to your face, they whip into a smooth creamy lather. Foam retinol cleanser work gently without stripping your skin of their natural oils as they're designed to be very gentle and very moisturizing.
AQUA, GLYCERIN, SODIUM LAUROYL ISETHIONATE, SODIUM COCOYL GLYCINATE, COCAMIDOPROPYL BETAINE, LAURIC ACID, GLYCOL DISTEARATE, PEG-150 DISTEARATE, SODIUM LAUROYL GLUTAMATE, ACRYLATES COPOLYMER, PEG-120 METHYL GLUCOSE DIOLEATE, SODIUM METHYL COCOYL TAURATE, DECYL GLUCOSIDE,
RETINYL PALMITATE (RETINOL), SODIUM HYALURONATE (HYALURONIC ACID), HYDROLYZED SODIUM HYALURONATE, TOCOPHEROL (VITAMIN E), PHENOXYETHANOL, SODIUM CHLORIDE, CHLORPHENESIN, COCONUT ACID
Share
Key Ingredients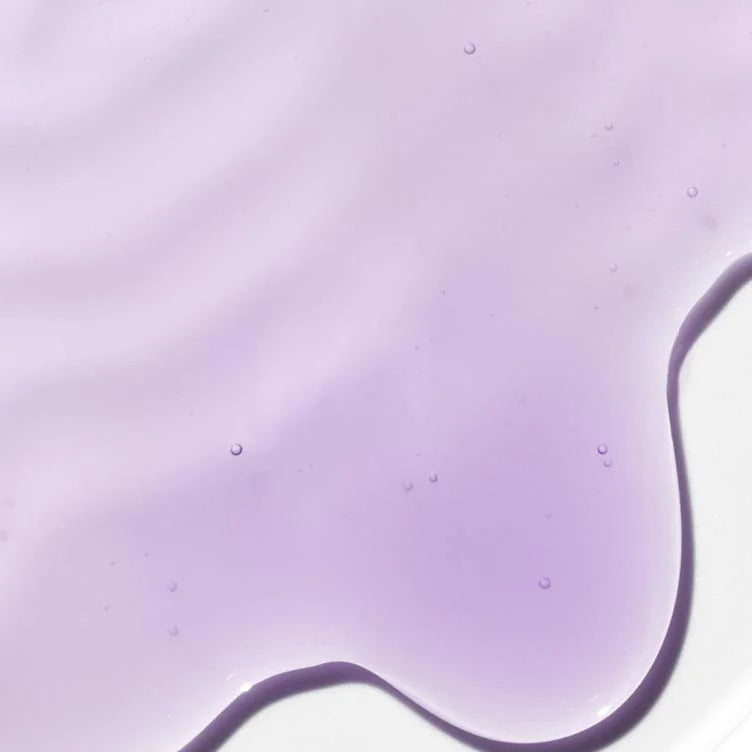 Retinol
Helps reduce the appearance of acne by increasing cell turnover and decreasing oil. It also boosts blood flow to the skin, which increases the production of collagen.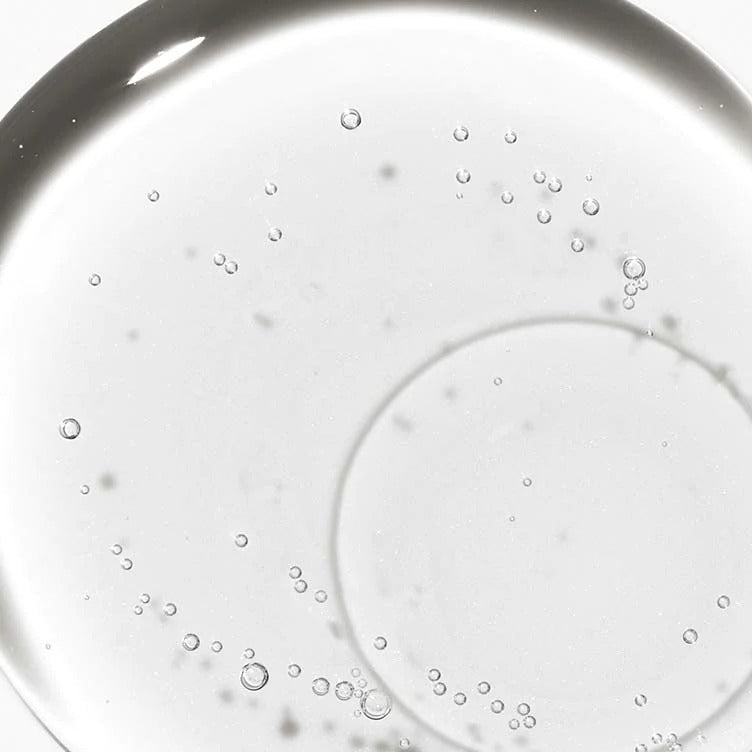 Triple amino acid formulation
Sodium Cocoyl Glycinate is a mild amino acid cleansing, plus Sodium lauroyl glutamate and sodium methyl cocoyl taurate ensures that dirt, make-up, sunscreen, and excess sebum is washed away while leaving your skin supple and hydrated.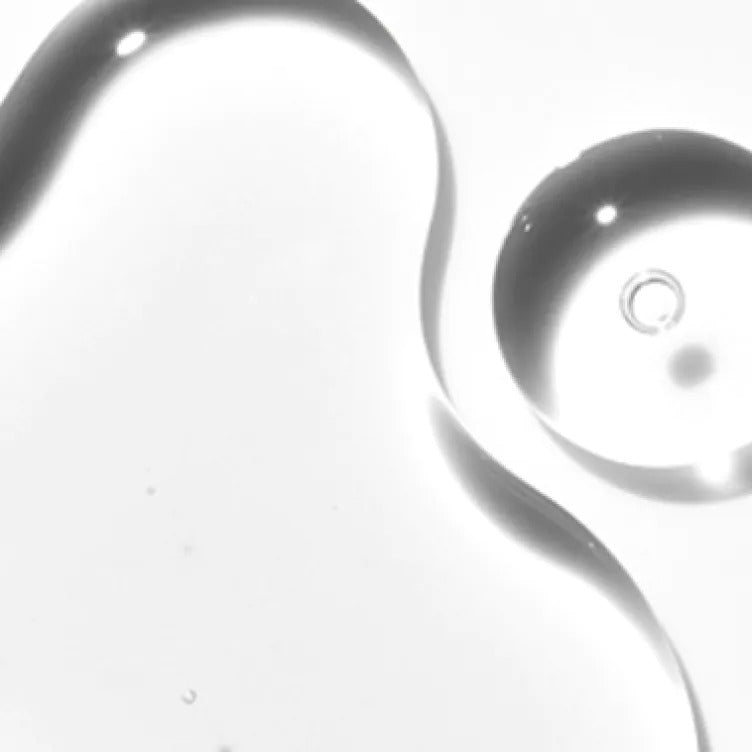 Double Hyaluronic Acid
Penetrates the skin and binds water to skin cells, help increase skin moisture, infusing all layers of the skin with valuable, rejuvenating moisture.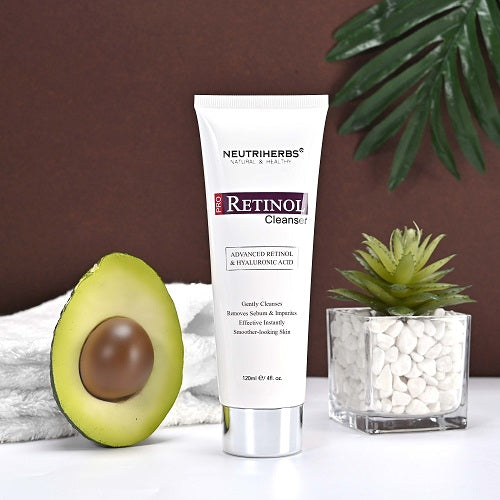 What's Good For?
𝟏. Washes Away Makeup & Impurities Trapped in Your Pores for a Fresh, Clean Face with the Added Skin Renewing Benefits of Retinol.
𝟐. Minimizes the Appearance of Fine Lines, Wrinkles & Other Signs of Aging for Softer, Smoother, More Radiant Skin.
𝟑. Refines & Clarifies, Leaving You with Younger Looking Skin.
𝟒. Nourishes & Supports Skin Health & Vitality; Delivers Intense Anti-Wrinkle Treatment as You Cleanse.
𝟓. The retinol cleanser is for all skin type, especially those in Anti-aging need. But don't use during pregnancy or while breastfeeding.
How or When to Use?
𝐇𝐨𝐰: Use warm water to wet your skin. Apply a small amount to clean fingertips, gently massage then rinse away gently.

𝐖𝐡𝐞𝐫𝐞: Face

𝐖𝐡𝐞𝐧: Daily use.

* For better results, Neutriherbs recommends using Neutriherbs Pro Retinol Series to your skincare routine!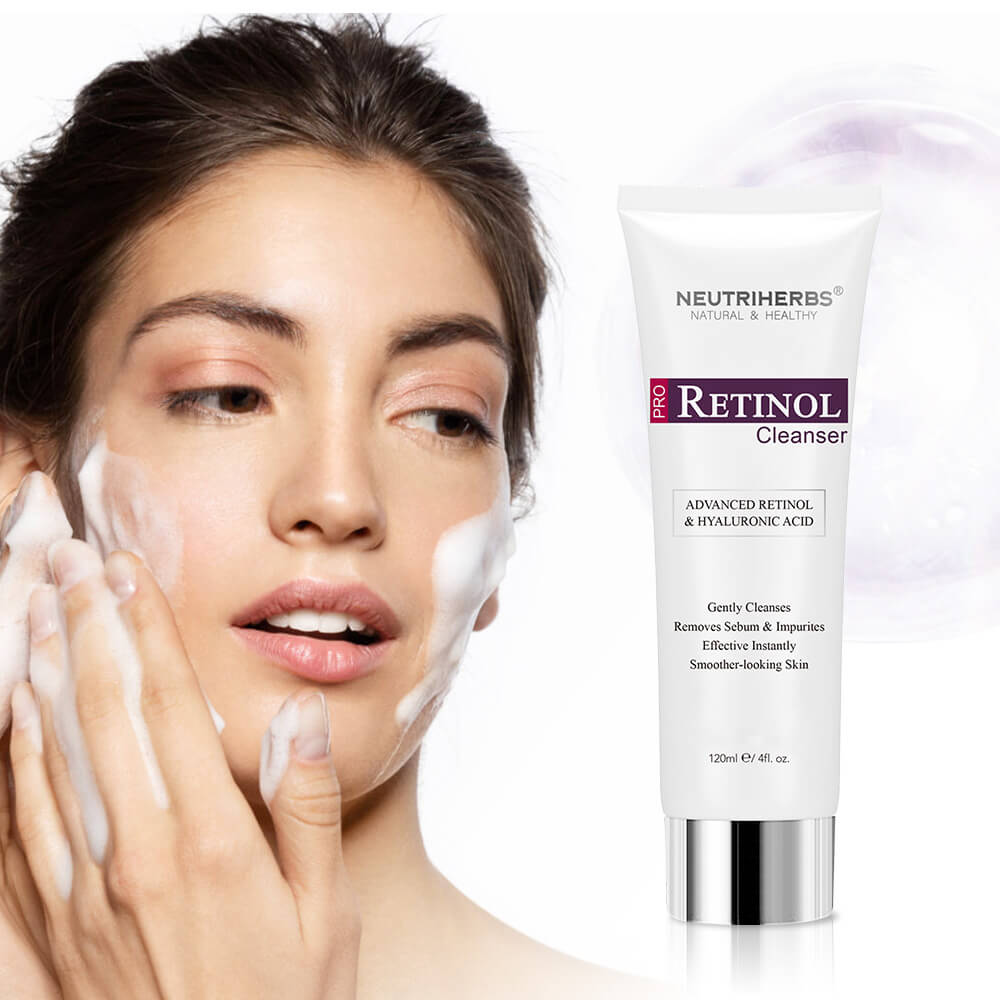 BECOME OUR DISTRIBUTOR NOW