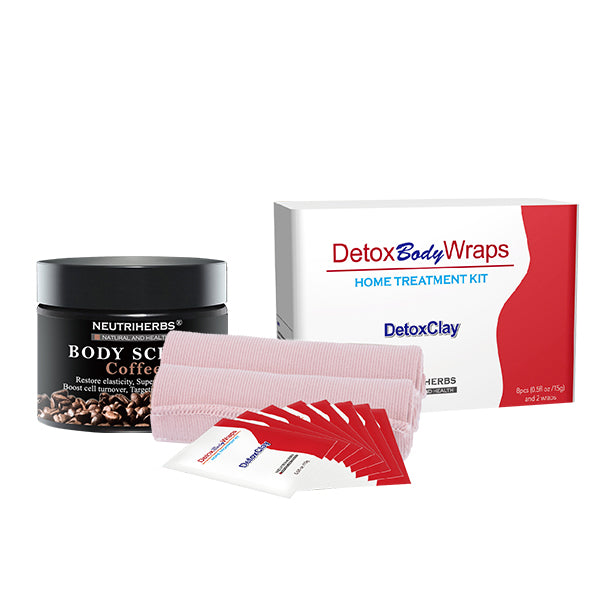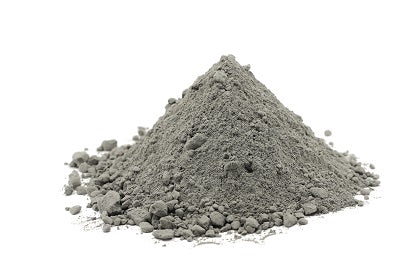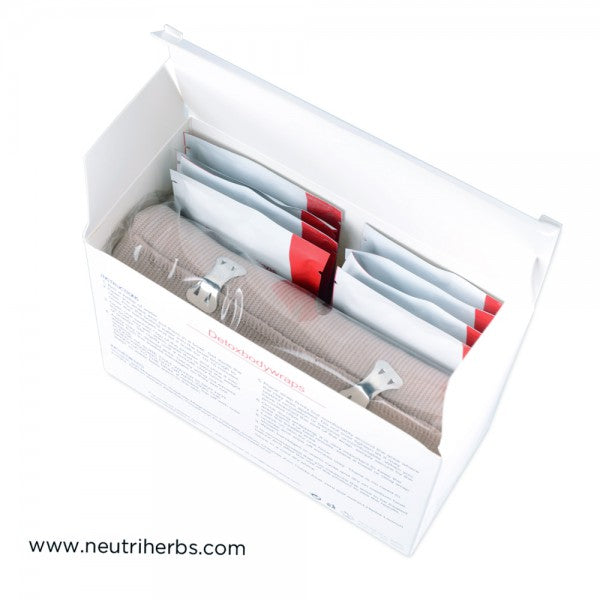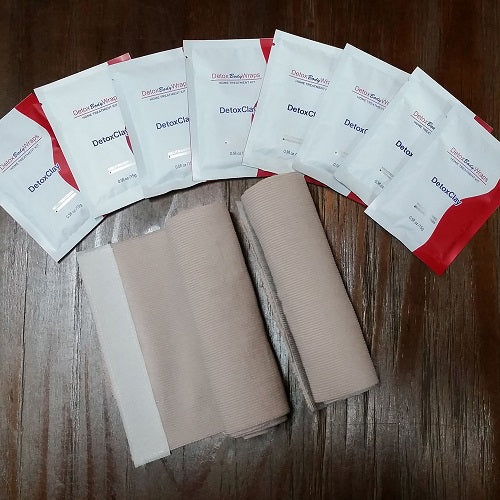 OFFICIAL | Neutriherbs® Detox Body Wraps + Coffee Scrub | Save $12
American express

Apple pay

Master

Paypal

Visa
2/pcs wraps, 8pcs/sachets
Neutriherbs Detox Body Wraps is ideal for home treatments of problem areas, which is developed in light of a powerful and botanical detoxifying formula, weight loss wraps can be applying on arms, thighs, shoulders, stomach, hips.
Body wrap benefits:
Lose inches in just 1 hour

Slim & contour in the privacy of your home

Target up to 5 areas on your body

Detoxes smoothes and softens the skin
Ingredient

Volcanic Ash, Magnesium Sulfate, Magnesium Chloride, Sodium Chloride, Zinc Oxide, Aloe Vera (Aloe) Leaf Extract, Crocus Sativus Flower Extract, Saffron Extract, Allantoin, Tocopheryl Acetate, Phenoxyethanol
How To Use
1. Boil a kettle of water.
2. Open the Body Wrap Weight Loss and put them in a bowl. Set aside the clips. Pour the boiling water into the bowl enough to cover the bandages and let it soak for 10-15 minutes.
3. Open one sachet (15g) of the powder and pour it into another bowl, mix with warm water (15ml). Stir rigidly until smooth clay forms.
4. Apply clay to the desired area. Gently wring out excess water from the soaked bandages so they are not dripping. please be sure that water is not hot when wringing out or applying the bandage to the skin. If needed, top off with cold water so water feels warm to the skin.
5. Place wrap firmly but comfortably around the area where the clay was applied. Do not over tighten as it may restrict circulation or become uncomfortable. When you have reached the end of the wrap, simply secure by the provided clips.
6. Once dong wrapping, it is very important to keep the area warm. For best result, place a towel or cling wrap over the treated area.
7. Leave on the skin for one hour.
8. Unwrap and wipe off excess clay. There is no need to shower.
9. Wash bandages in a warm cycle and dry on medium heat.
Use together with the  Defining Gel will get the better result
Neutriherbs Defining Gel, it's made from pure botanical ingredients with a delicate odor of herbal scent. Fat Burning Gel is an easy, fast, in-home solution to remove cellulite. The fresh formula can visibly reduce the lumps and dimples under the skin. And Slimming Gel acts on the back, abdomen, legs and upper arms.
FDA registered formula, safety!
Coffee Body Scrub - 100% Natural Cellulite Scrub 
200g / 7oz.
Neutriherbs Coffee Body Scrub is made of 80% Arabica Coffee Bean,is a good combination of skin-friendly ingredients which improves skin gloss. Take one coffee scrub in hand, enjoy the beauty of your life.
– Restore Elasticity, Super Hydration
– Boosts Cell Turnover; Targeting Stretch Mark. 
– Antioxidant, Promote Skin Metabolism
Ingredient
COFFEA ARABICA (COFFEE) SEED POWDER, COCOS NUCIFERA (COCONUT) OIL, SEA SALT, AQUA, SACCHARUM OFFICINARUM (SUGAR CANE) EXTRACT, PRUNUS AMYGDALUS DULCIS (SWEET ALMOND) OIL, GLYCERIN, MACADAMIA TERNIFOLIA SEED OIL, THEOBROMA CACAO (COCOA) SEED POWDER, TOCOPHERYL ACETATE, PHENOXYETHANOL
Coffee Arabica:
-Makes skin soft, smooth and radiant, reduce dark spots; coffee contains antioxidants and caffeine act to stimulate the skin. Radiant skin and help absorb toxins remove dead skin cells to clean up. 
Sea Salt • Cocoa Seed:
There are high in antioxidants which nourish and protect the skin, promoting cell repair and rejuvenation. Exfoliate your skin, removing dead skin, acne, whiteheads, blackheads, breakouts and other skin blemishes.
How To Use
1. Get your skin wet, apply the scrub on your skin and massage in circular motions. 
2. Leave to dry for 5 minutes and rinse off. 
3. If you have oily skin, rinse with a light body wash. If you have sensitive skin, patch test before using it.
4. Use the coffee body scrub one time for a week.
Cautious
* Discontinue use if redness or irritation occurs. Do not ingest. 
* Avoid contact with eyes 
* Keep out of children
Before and after 12 weeks
BECOME OUR DISTRIBUTOR NOW