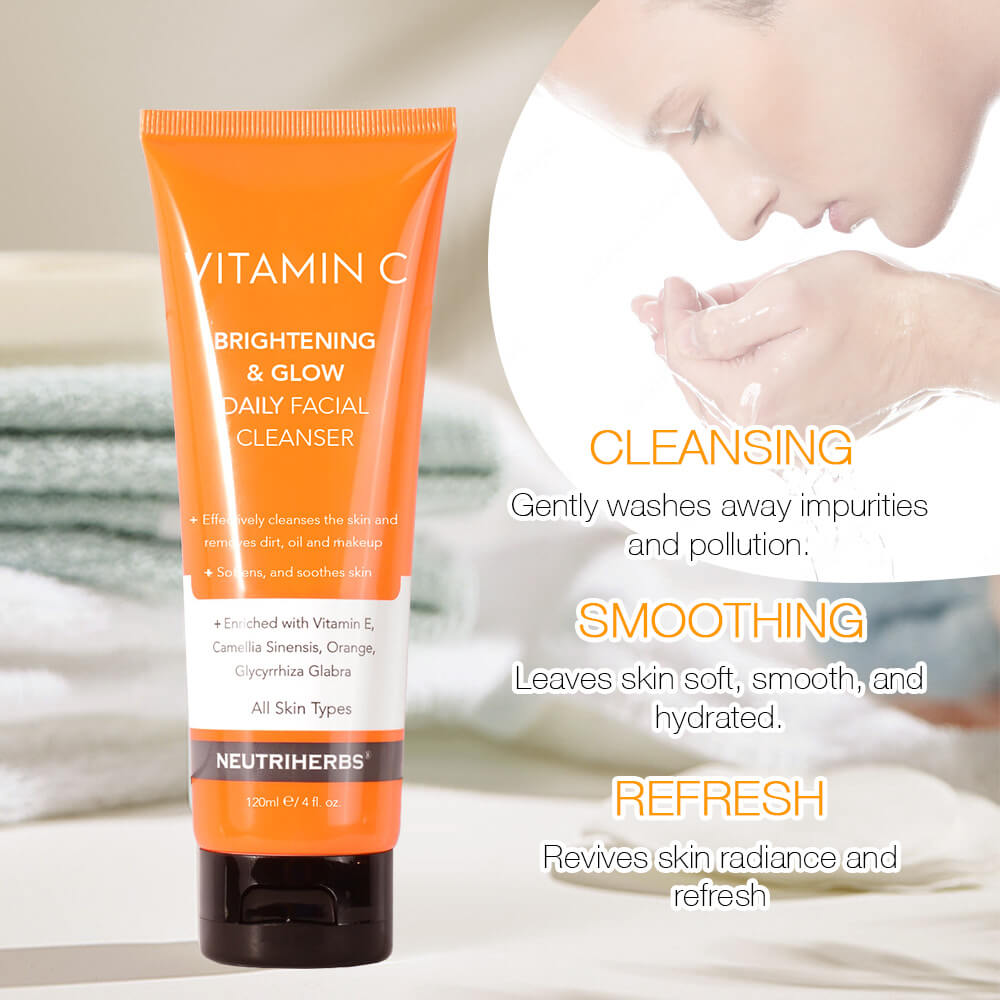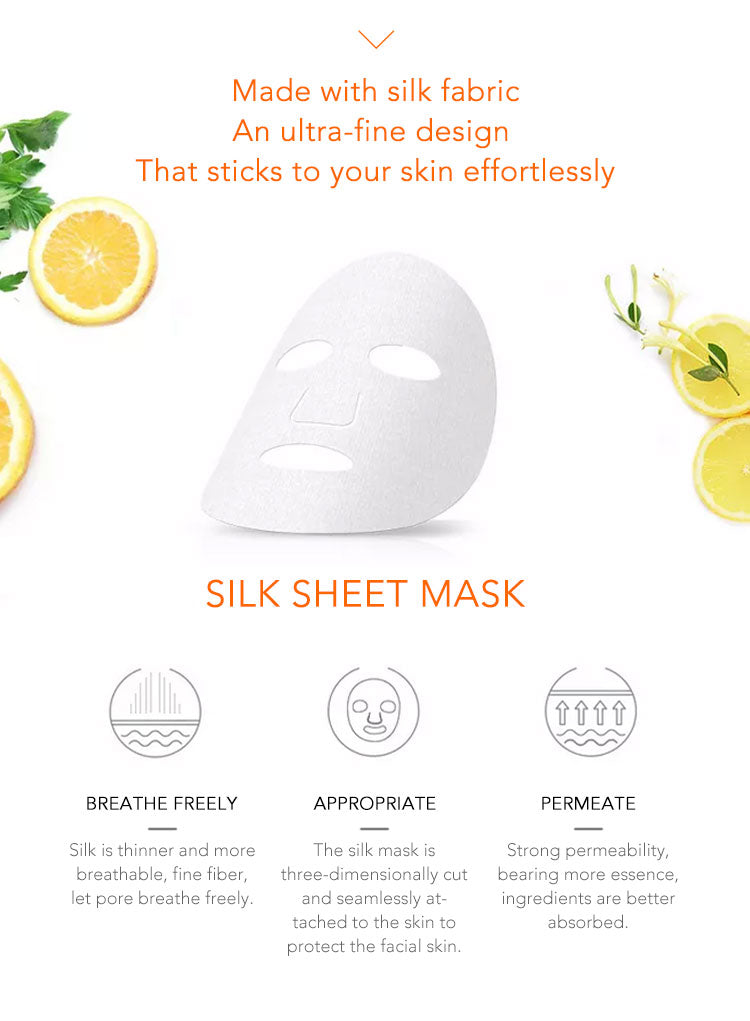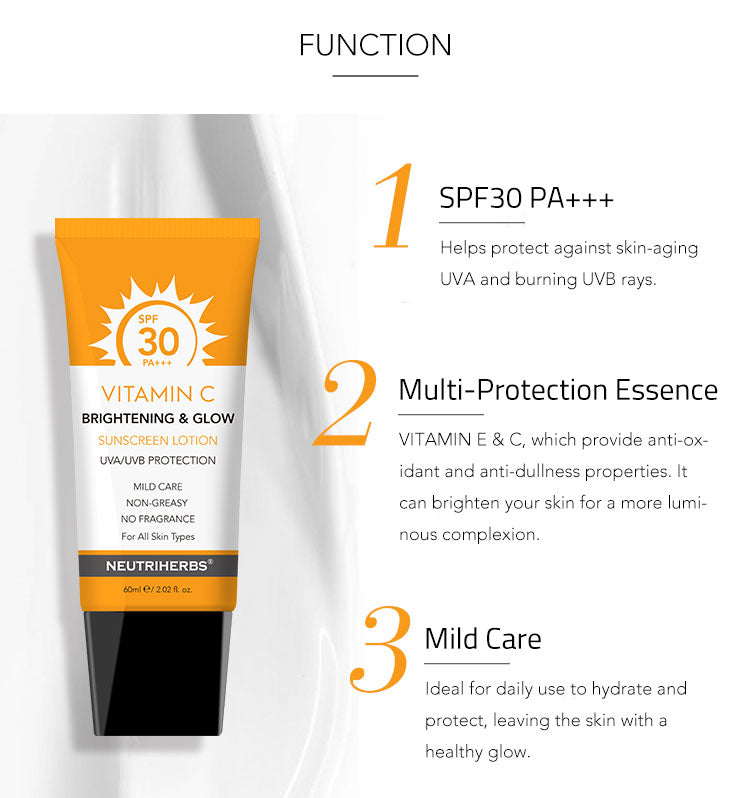 Neutriherbs Vitamin C Brightening Ultimate Gift Kit With All You Need
American express

Apple pay

Master

Paypal

Visa
Super Vitamin C Brightening Set For Dullness and Uneven Texture
The antioxidant power of Vitamin C makes it one of the most essential skincare ingredients. It rejuvenates the skin, making it appear more youthful while reducing signs of aging such as uneven tone, discoloration, and fine lines and wrinkles.
Vitamin C also helps guard your skin against the damage that can be caused by the sun's UV rays. By promoting collagen health, Vitamin C for skin is transformative, creating a complexion that looks bright and vibrant.
Share
Key Ingredients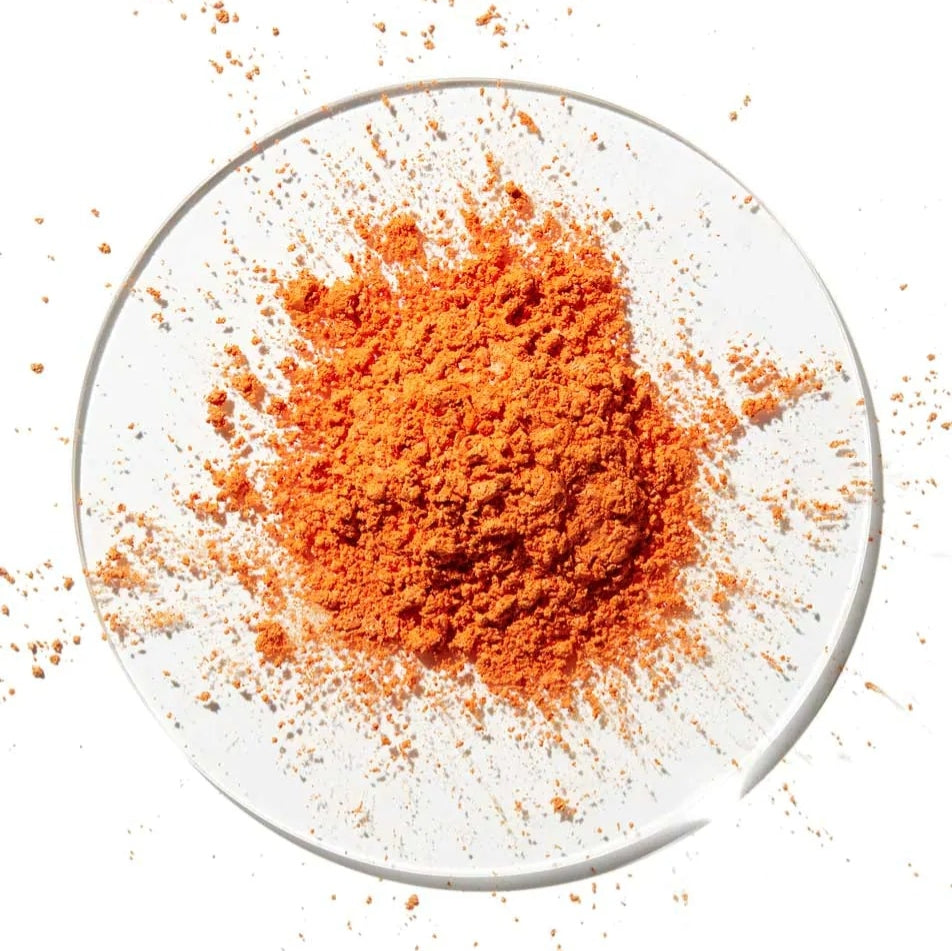 VITAMIN C
Restores skin's youthful radiance and corrects uneven skin tone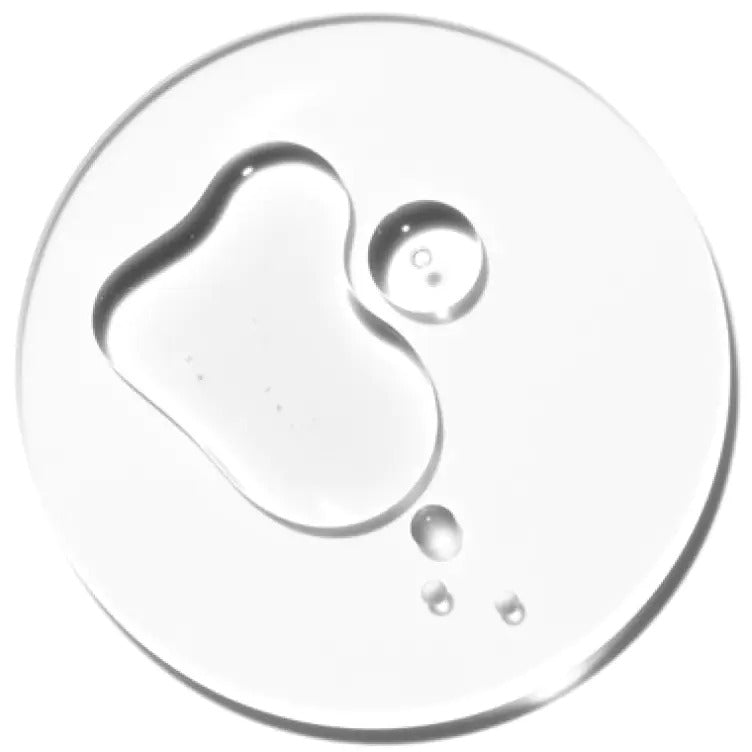 NIACINAMIDE
Improve the appearance of enlarged pores, uneven skin tone and dullness.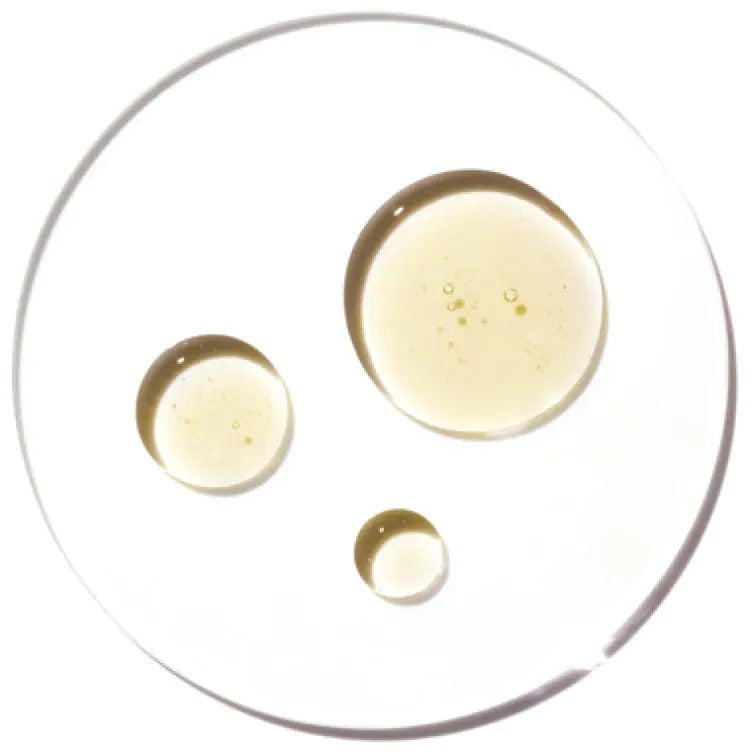 FERULIC ACID
Protecting the skin from environmental stress with its antioxidant properties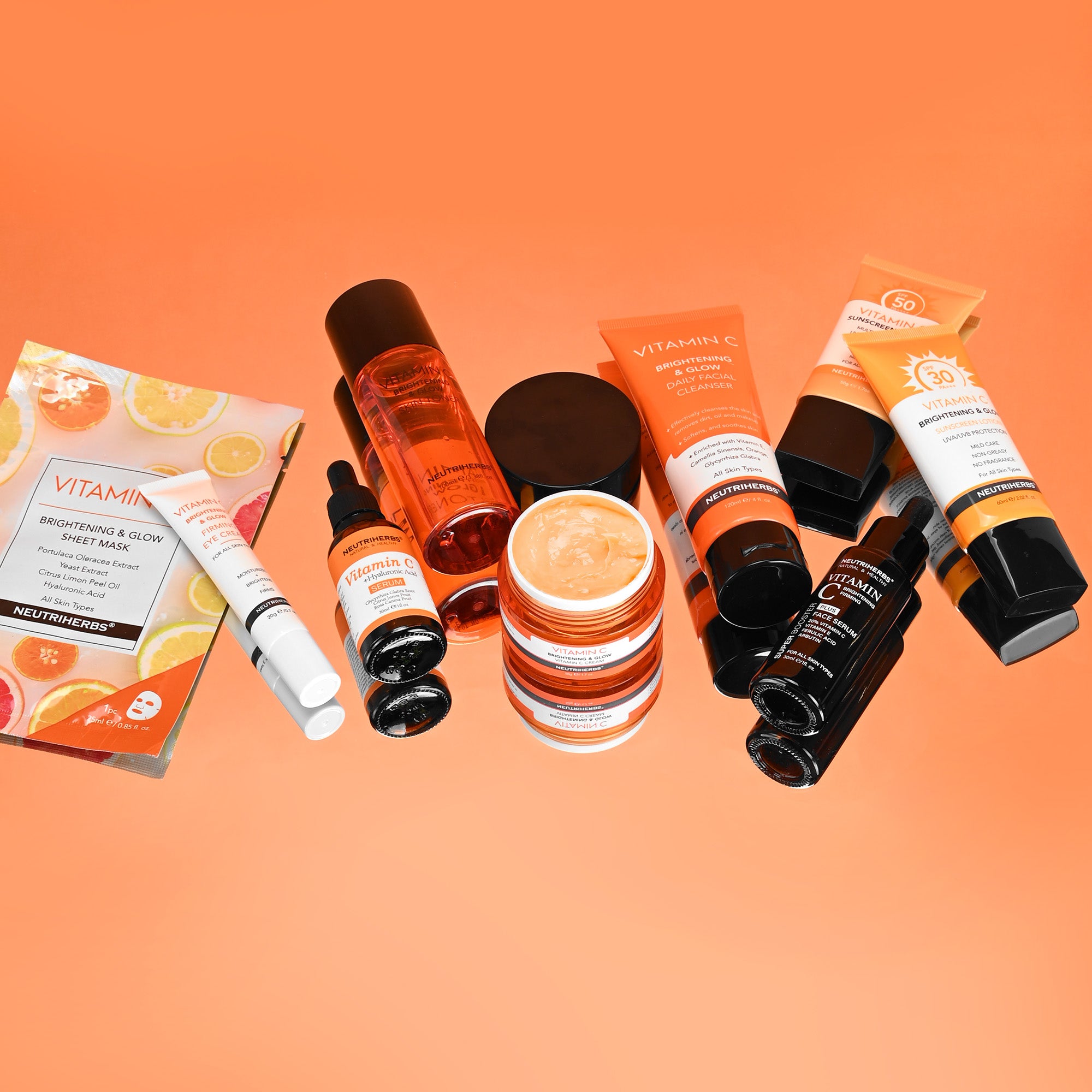 What's Good For?
1. Vitamin C has anti-inflammatory properties that can help reduce inflammation and redness in acne-prone skin.
2. Vitamin C is known for its antibacterial properties and can help fight against the bacteria that causes acne to form.
3. Vitamin C helps to increase collagen production, which can improve skin texture and reduce the appearance of acne scars.
4. Vitamin C can help protect the skin from environmental stressors, including pollution and UV radiation.
5. When applied topically, Vitamin C can help to brighten and even out skin tone, giving the skin a healthy glow.
6. While there is no one-size-fits-all solution for treating acne-prone skin, incorporating Vitamin C into your skincare routine can offer a range of benefits that can help improve the overall health and appearance of your skin.
How or When to Use?
STEP 1: PURIFY
Begin with wet hands and face. Pour appropriate cleanser into hands and rub together to create a creamy foam. Gently massage onto face for 15 seconds, avoiding the eye area. Rinse.

STEP 2: SOFTEN
Saturate a cotton pad with the Toner and sweep across face and neck(avoiding the eye area)

STEP 3: NOURISH
Take two droppers of The Serum into your hand, put your palms together and press gently into the skin on your face and neck.

STEP 4: HYDRATE EYES
After pressing and squeezing out the eye cream, gently massage around the eyes with the triple-bead applicator until absorbed.

STEP 5: MOISTURE
Gently massage a pearl-sized amount of The Cream onto face and neck in upward strokes.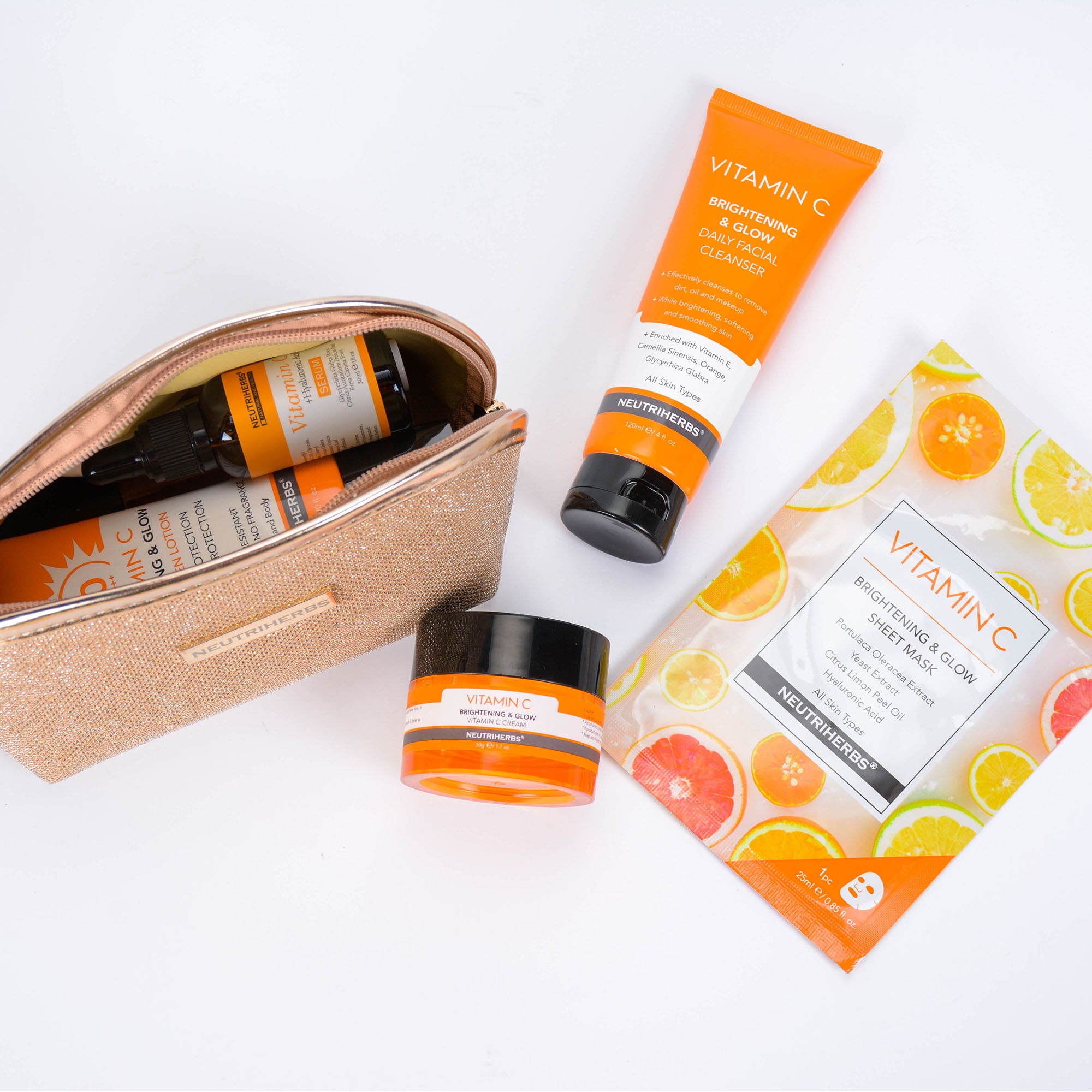 BECOME OUR DISTRIBUTOR NOW