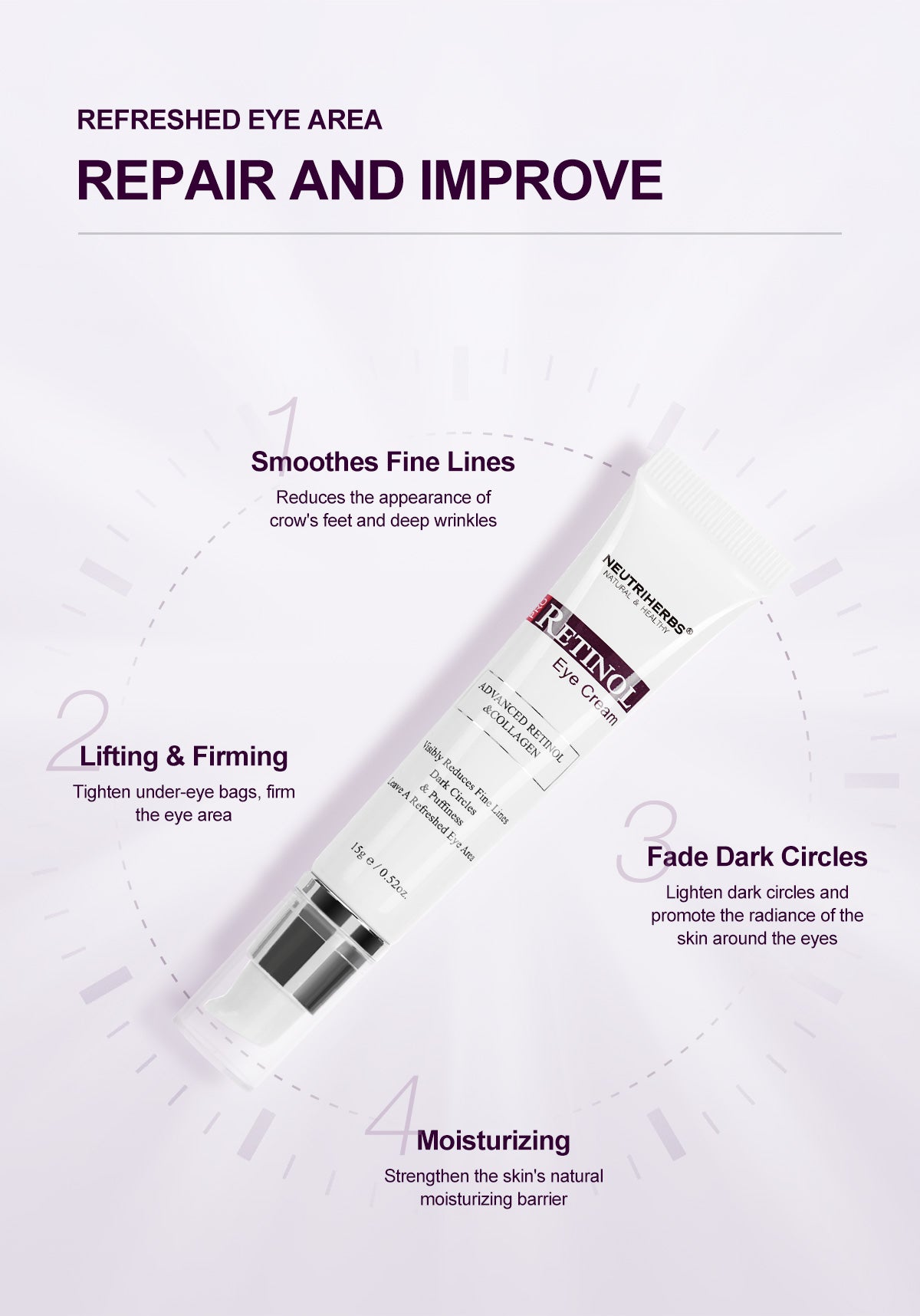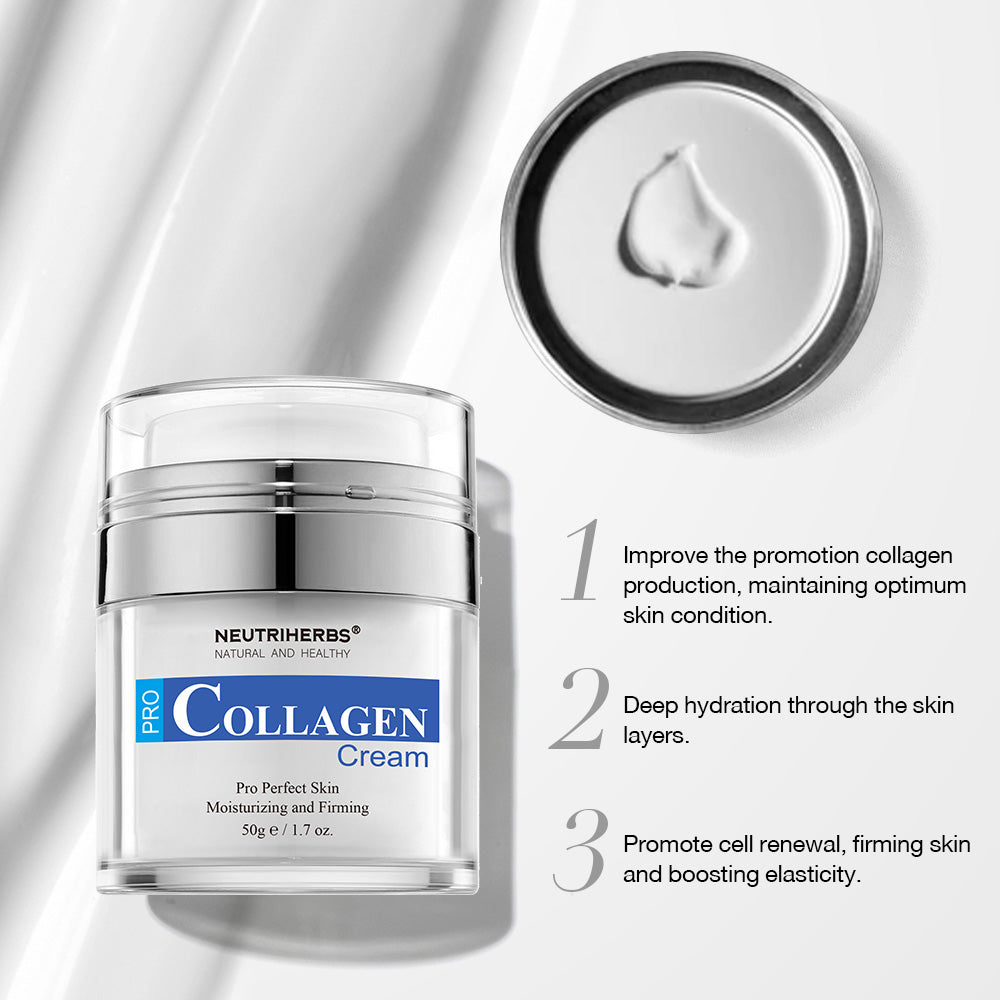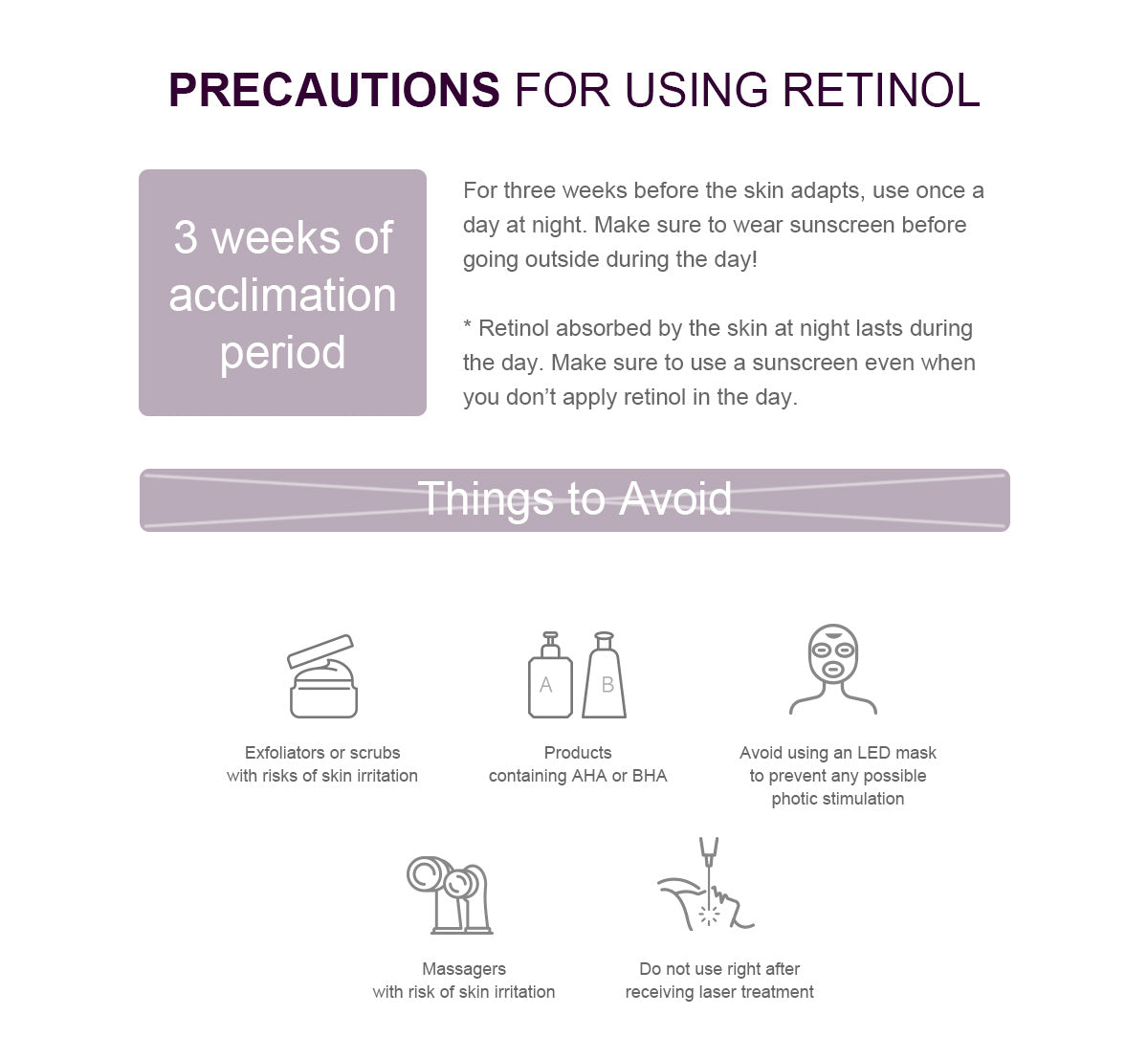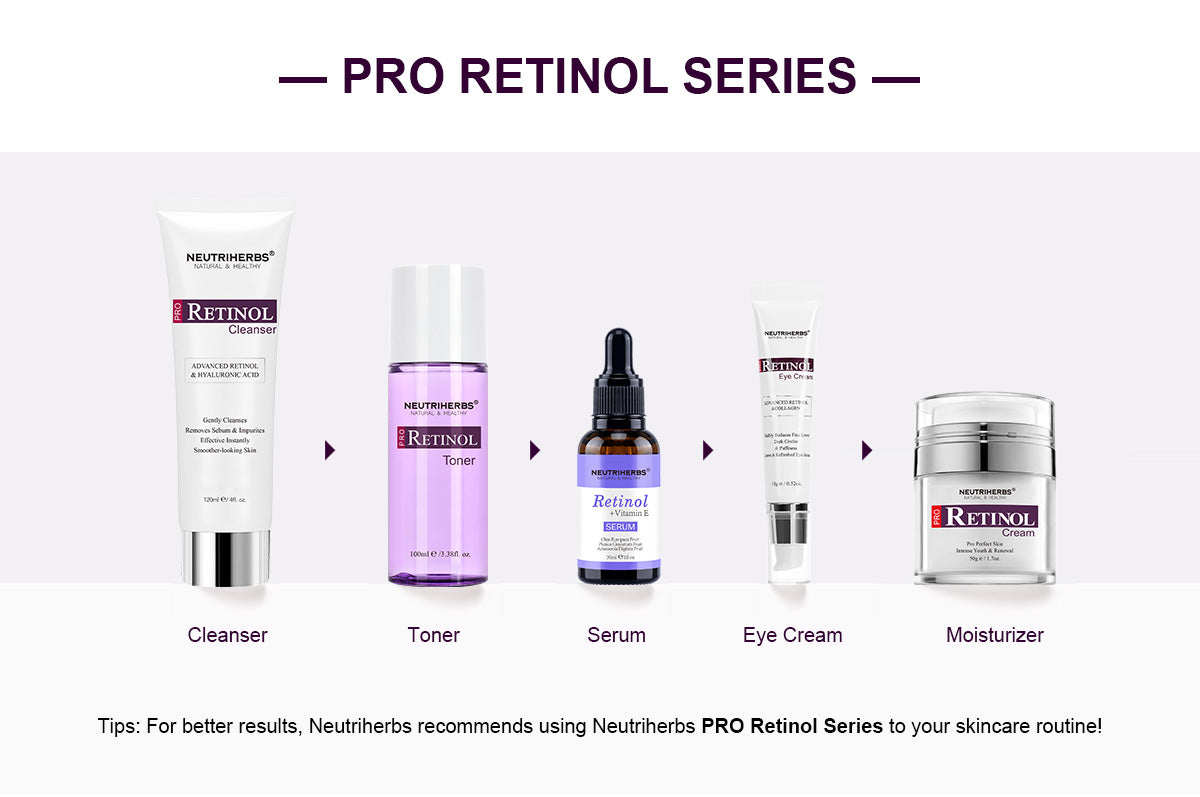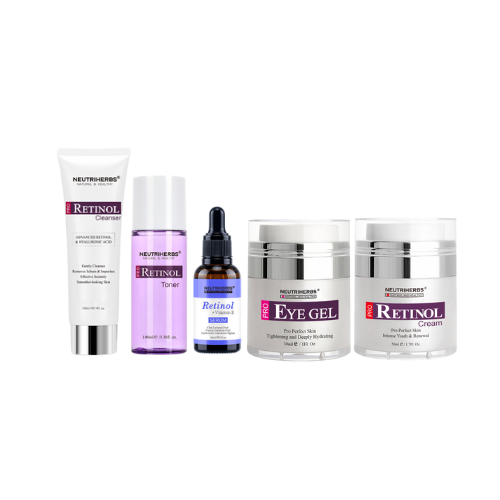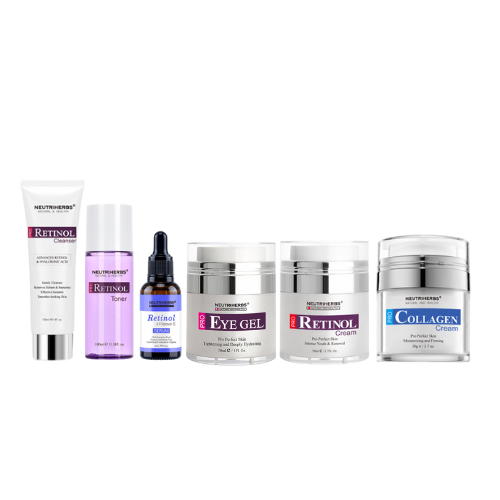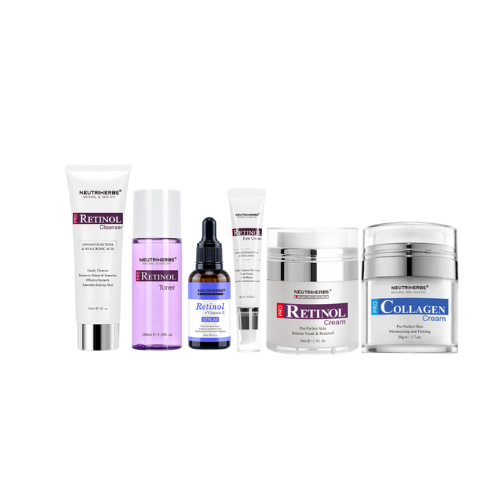 Neutriherbs Retinol Anti-Aging Ultimate Gift Kit
American express

Apple pay

Master

Paypal

Visa
Super Vitamin C Brightening Set For Dullness and Uneven Texture

Skin type: acne & aging & oily skin
Use: day-night
Retinol is a form of vitamin A with many uses in skin care. It's used to treat acne and has anti-aging effects. Retinol increases skin cell production (proliferation). It helps unclog pores.
Retinol also exfoliates your skin and increases collagen production, which can reduce the appearance of fine lines and wrinkles, giving your skin a fresher, plump appearance. 
Retinol starts to work in your cells right away, but it will take several weeks before you see an improvement in the look and feel of your skin. 
What It's Good For
1. Retinol for acne
Acne is a common skin condition. When your pores become blocked with dead skin cells and/or oils, you can develop blackheads, whiteheads or other types of pimples. Retinol works for acne by preventing clogged pores. You may still see pimples for the first couple of months of treatment – your skin might even look worse (this is sometimes referred to as the retinol purge). But if you stick with it, you'll see clearer skin.

2. Retinol for acne scars
Acne scars develop as a result of injury and inflammation. Retinol treatments can help reduce the swelling and inflammation that come with breakouts and help prevent further breakouts.

3. Retinol for large pores
A pore is an opening at the surface of your skin that allows body hair and oils to pass through. When these pores become clogged with dead skin cells or oil, your pores become bigger and more noticeable. Retinol treats large pores by increasing skin cell turnover — which makes your skin thicker — and preventing the development of clogged pores.

4. Retinol for wrinkles
As you age, your skin cells divide more slowly. The middle layer (dermis) of your skin begins to thin, it becomes harder to retain moisture, and your skin has less elastin and collagen. Our Retinl ultimate kit can improve the appearance of fine lines and wrinkles by slowing the breakdown of collagen and making your skin more elastic. It usually takes several months of retinol use to notice a difference.
What's Good For?
1. Retinol helps prevent acne by unclogging pores.

2. Retinol reduces swelling and inflammation caused by acne scars.

3. Retinol increases skin cell turnover to treat large pores.

4. Retinol slows the breakdown of collagen and improves skin elasticity to reduce wrinkles.
How or When to Use?
STEP 1: PURIFY
Begin with wet hands and face. Pour appropriate retinol cleanser into your hands and rub them together to create a creamy foam. Gently massage the face for 15 seconds, avoiding the eye area. Rinse.

STEP 2: SOFTEN
Saturate a cotton pad with the retinol toner and sweep across the face and neck(avoiding the eye area)

STEP 3: NOURISH
Take two droppers of the retinol serum into your hand, put your palms together, and press gently into the skin on your face and neck.

STEP 4: HYDRATE EYES
After pressing and squeezing out the retinol eye cream/gel, gently massage around the eyes with the triple-bead applicator until absorbed.

STEP 5: MOISTURE
Gently massage a pearl-sized amount of the retinol cream onto face and neck in upward strokes.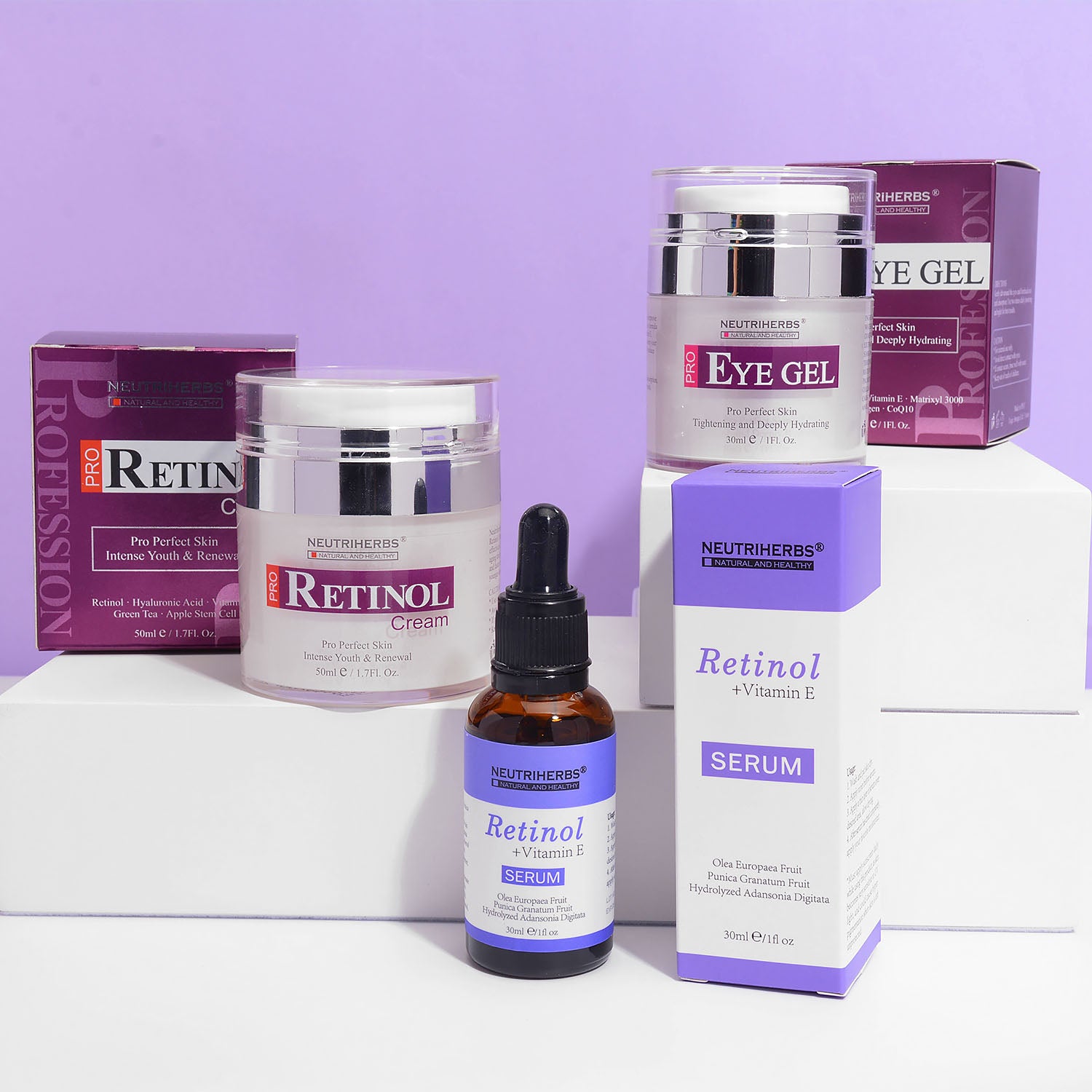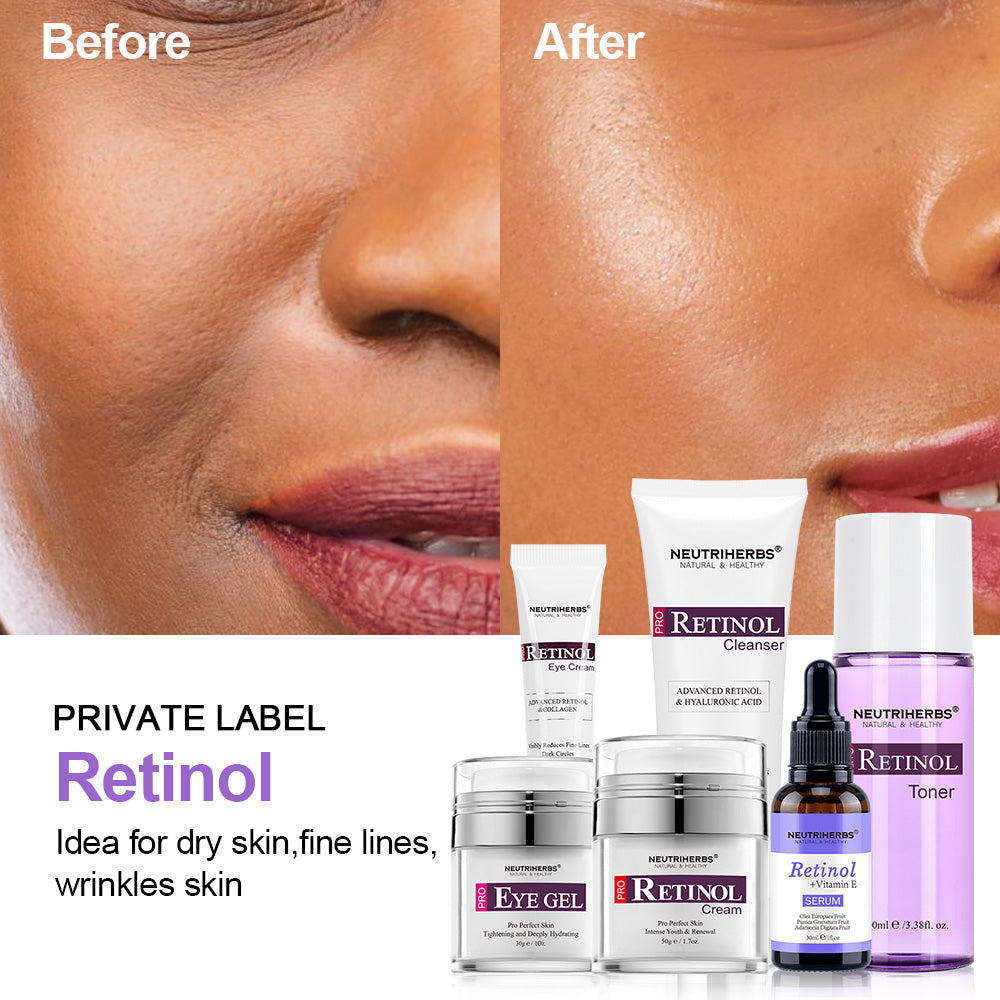 Before and After
After using a retinol product, you may notice that your skin feels smoother and looks brighter. Over time, you may also notice a reduction in the appearance of fine lines and wrinkles, as well as improved skin texture and tone.
BECOME OUR DISTRIBUTOR NOW