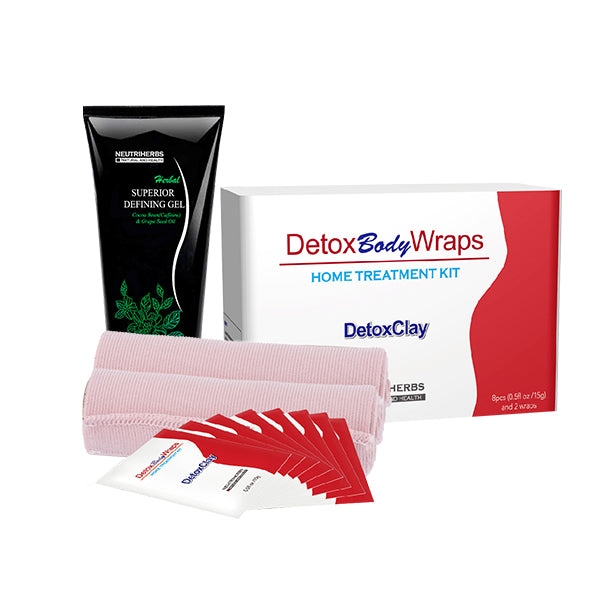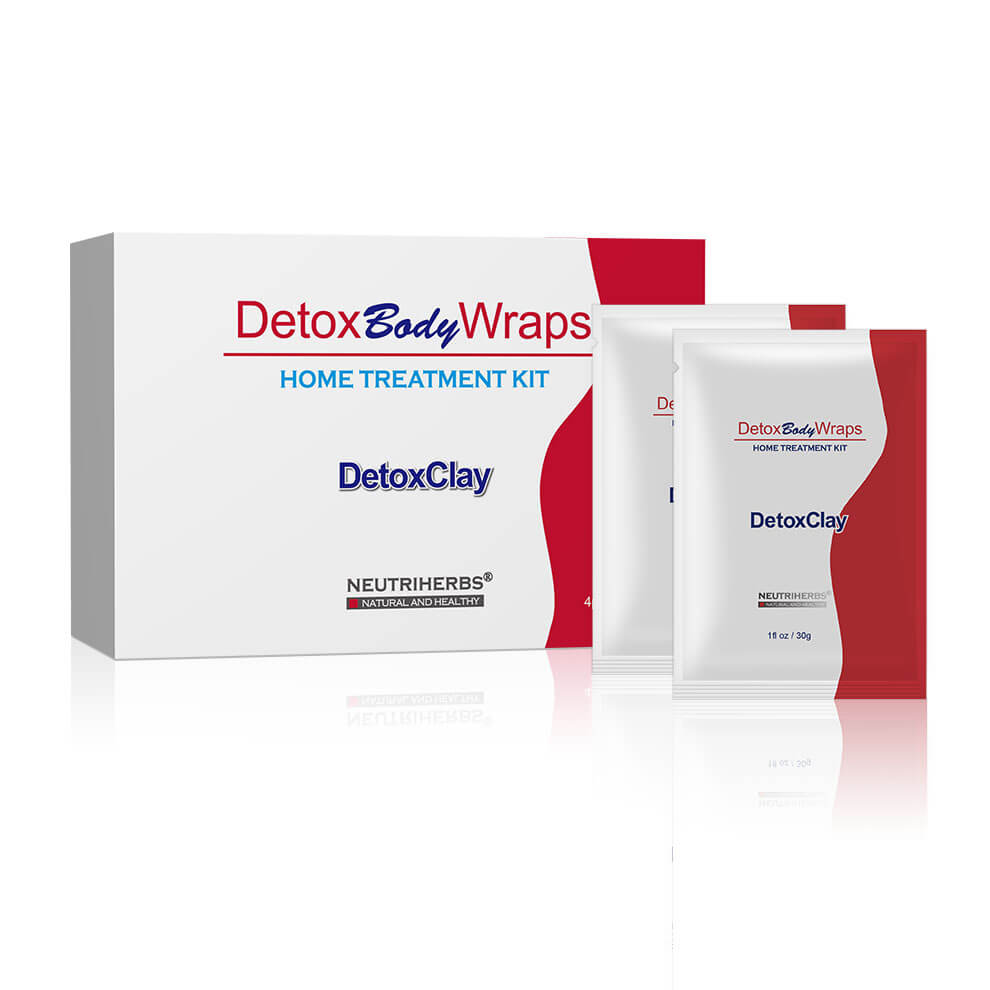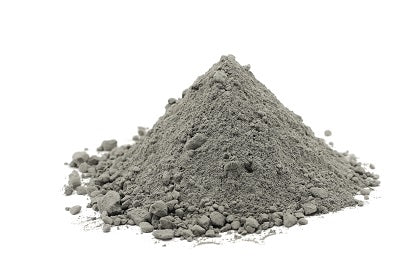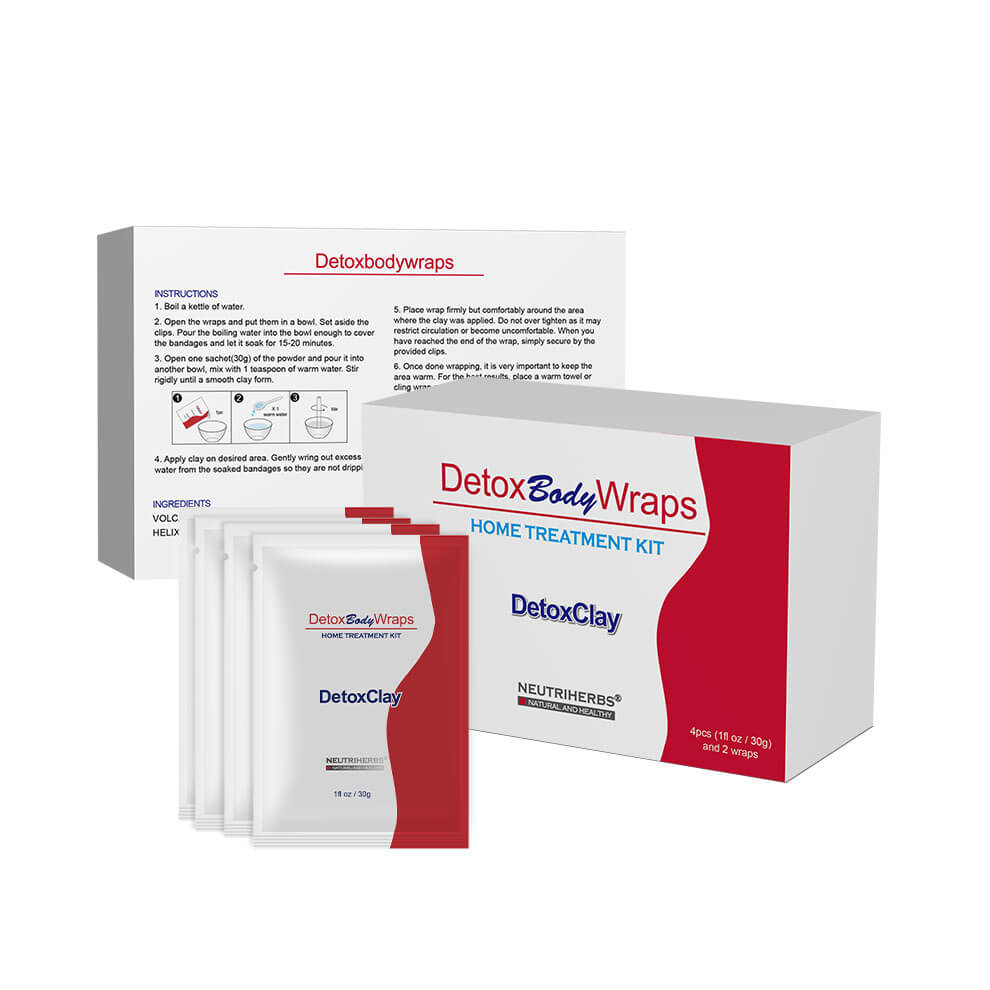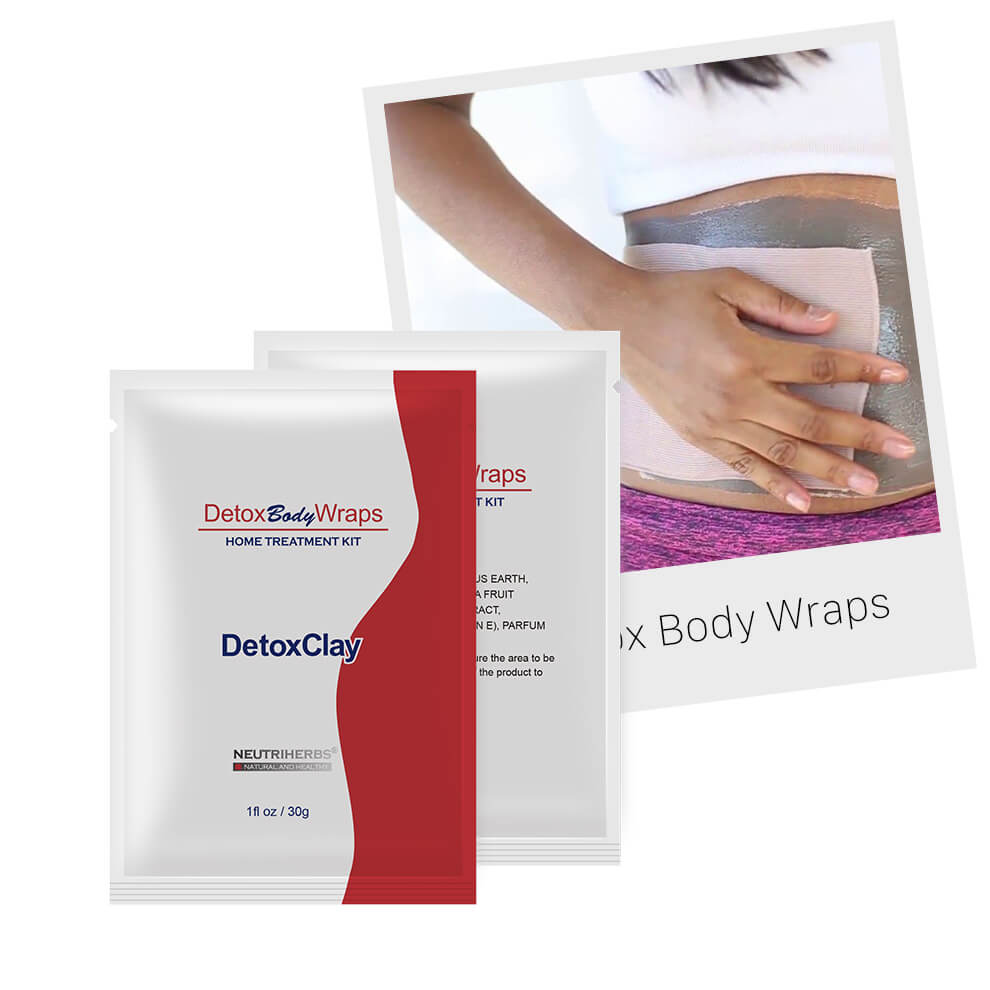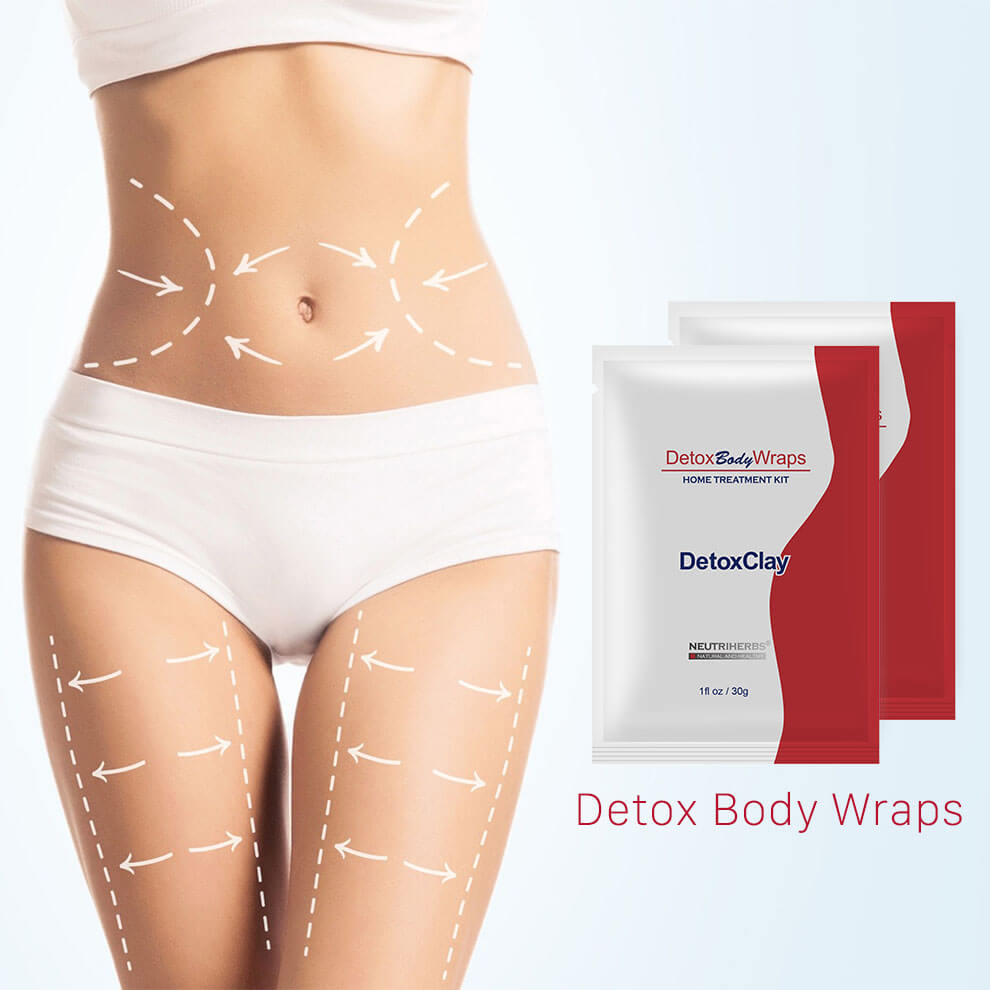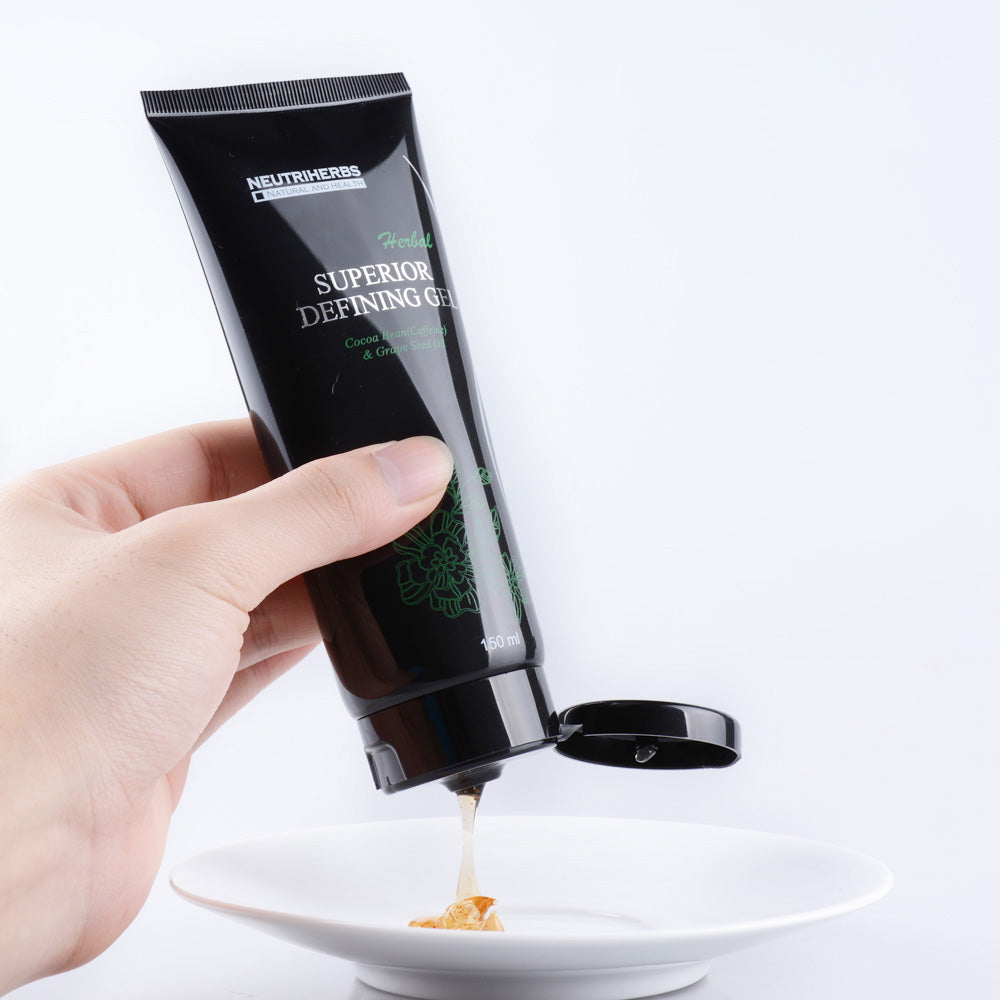 Neutriherbs Weight Loss Set With Detox Body Wraps And Defining Gel
American express

Apple pay

Master

Paypal

Visa
Neutriherbs Weight Loss Set With Detox Body Wraps And Defining Gel
Neutriherbs Detox Body Wraps is ideal for home treatments of problem areas, which is developed in light of a powerful and botanical detoxifying formula, weight loss wraps can be applying on arms, thighs, shoulders, stomach, hips.
Body wrap benefits:
Lose inches in just 1 hour

Slim & contour in the privacy of your home

Target up to 5 areas on your body

Detoxes smoothes and softens the skin
Ingredient

VOLCANIC SOIL, DIATOMACEOUS EARTH, BENTONITE, PAULLINIA CUPANA FRUIT EXTRACT, HEDERA HELIX EXTRACT, TOCOPHERYL ACETATE(VITAMIN E), PARFUM
How To Use The Weight Loss Set
Boil a kettle of water.

Open the wraps and put them in a bowl. Set aside the clips. Pour the boiling water into the bowl enough to cover the bandages and let it soak for 15-20 minutes.

Open one sachet(30g) of the powder and pour it into another bowl, mix with 1 teaspoon of warm water. Stir rigidly until a smooth clay form.
Apply clay on desired area. Gently wring out excess water from the soaked bandages so they are not dripping.

Place wrap firmly but comfortably around the area where the clay was applied. Do not over tighten as it may restrict circulation or become uncomfortable. When you have reached the end of the wrap, simply secure by the provided clips.

Once done wrapping, it is very important to keep the area warm. For the best results, place a warm towel or cling wrap over the treated area.

Leave on skin for one hour.

Unwrap and wipe off excess clay. There is no need to shower.

Wash bandages with warm water and dry on medium heat
It is recommended that you measure the area to be treated before and after the use of the product to see the results.
Neutriherbs Defining Gel, it's made from pure botanical ingredients with a delicate odor of herbal scent. Fat Burning Gel is an easy, fast, in-home solution to remove cellulite. The fresh formula can visibly reduce the lumps and dimples under the skin. And Slimming Gel acts on the back, abdomen, legs and upper arms.
FDA registered formula, safety!
Defining gel benefits:
·Body Contouring
·Firm and lifted buttocks 
·Minimizes cellulite appearance
·Natural moisturizing, refresh, firming skin with elasticity 
·Lightens varicose veins and smooth skin for long time using
·Maximize results when paired with Superior Body Applicator
Before and after 12 weeks
Ingredient
Water, Glycerin, Propylene Glycol, Crataegus Cuneata Fruit Extract, Ligusticum Chuanxiong Root Extract, Carbomer, Glycereth-26, Menthol, Caffeine, Mentha Arvensis Extract, Camellia Sinensis (Tea) Leaf Extract, Aloe Barbadensis Leaf, Betaine, Peg-40 Hydrogenated Castor Oil, Vitis Vinifera (Grape) Seed Oil, Sodium Hydroxide, Carya Illinoensis Shell Powder, Carnitine, Phenoxyethanol
How To Use The Weight Loss Set
Use twice a day to reach good results in the targeted area with circle massage till completely absorbed. It can be used in the morning and evening, or before and after the using of the applicator. This Body Defining Gel can be used single without the applicator.
BECOME OUR DISTRIBUTOR NOW