Will Be Super Dry After Using Your Deeply Clean Black Soap?
Will be super dry after using your deeply clean black soap?

The fear with any deeply cleansing and detoxifying product is that it can leave your skin dry. But please rest assured that our bamboo charcoal soap has a unique formula that can make your skin clean and moist.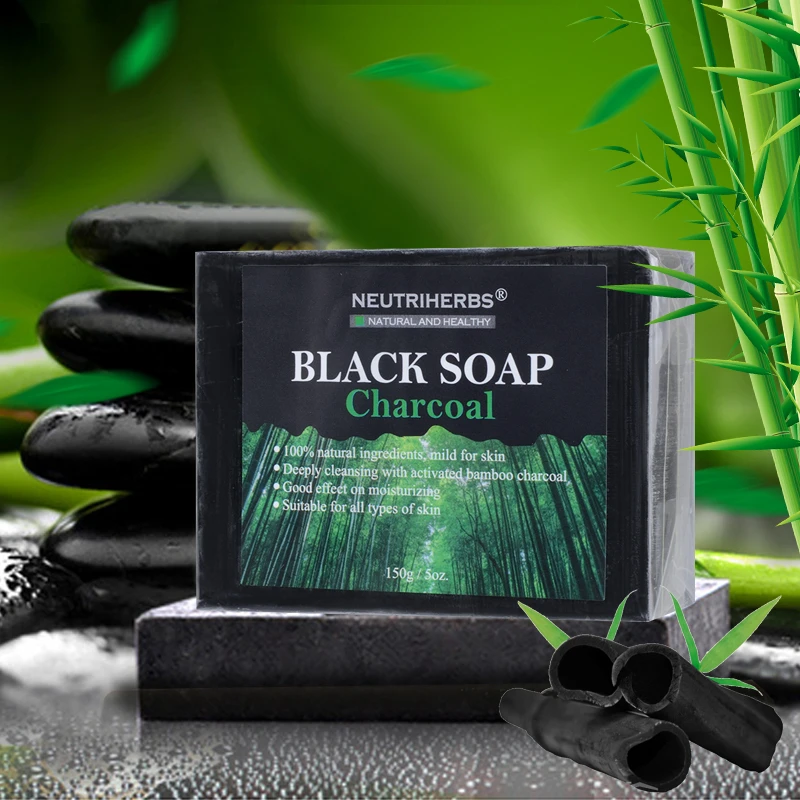 Ingredient:
Sorbitol, Sucrose, Stearic Acid, Myristic Acid, Glycerin, Lauric Acid, Propylene Glycol, Elaeis Guineensis (Palm) Oil, Aqua, CocosNucifera (Coconut) Oil, Charcoal Powder, Sodium Hydroxide, Spiraea UlmariaFlower Extract, Citrus Aurantium Bergamia (Bergamot) Fruit Extract

Although the charcoal powder has an excellent ability of adsorption and decomposition, can deeply removing the dirt and dull. It can also purity skin effectively and control the oil. our formula helps maintain moisture thanks to Elaeis guineensis oil and coconut oil.
Elaeis Guineensis Oil

Elaeis guineensis oil is a superior moisturizer for your face and body, and Palm Oil effectively reduces inflammation and swelling associated with acne.

Coconut Oil

Coconut oil is an effective, and superior moisturizer for face and body.